« Church without Bells | Main | Public smoking »
June 26, 2006
The City of Helsinki
The city was founded by the Swedish King Gustavus Vasa in 1550. He actually orderred the inhabitants of three villages to leave their homes and resettle in Helsinki at the coast of the Baltic Sea. I am sure nowadays no drastic measures would be necessary to make people live in this beautiful town.
As I've said before the famous architect Alvar Aalto wanted to introduce a mediterranean atmosphere into the town when he planned Finlandia Hall. About a hundred years before Ernst Bernhard Lohrmann had already been successful in doing that when he designed Hakasalmi Villa which is situated next to Finlandia Hall.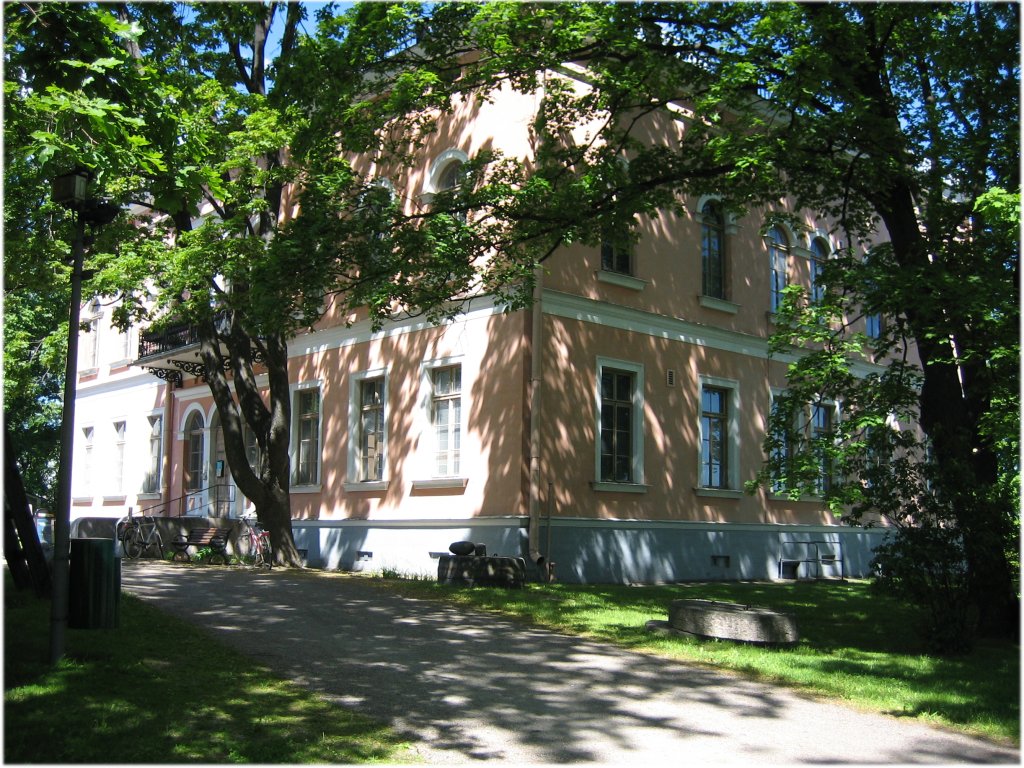 Hakasalmi Villa
The building was completed in 1845 and has served as Helsinki City Museum ever since 1911. There is a little cafe in front of Hakasalmi Villa where we used to take a cafe latte during lunch break. Sitting there in the light shade or bright sunshine felt more like being in Tuscany than southern Finland.
But Helsinki has also been under strong Russian influence having been part of the Russian Empire at the beginning of the 19th century. There are still quite a few monumental buildings around in Helsinki that somehow are quite noticeable among the rest of the houses. An example is the Finnish Parliament building right opposite Villa Hakasalmi. And there are a few others as well like the central train station.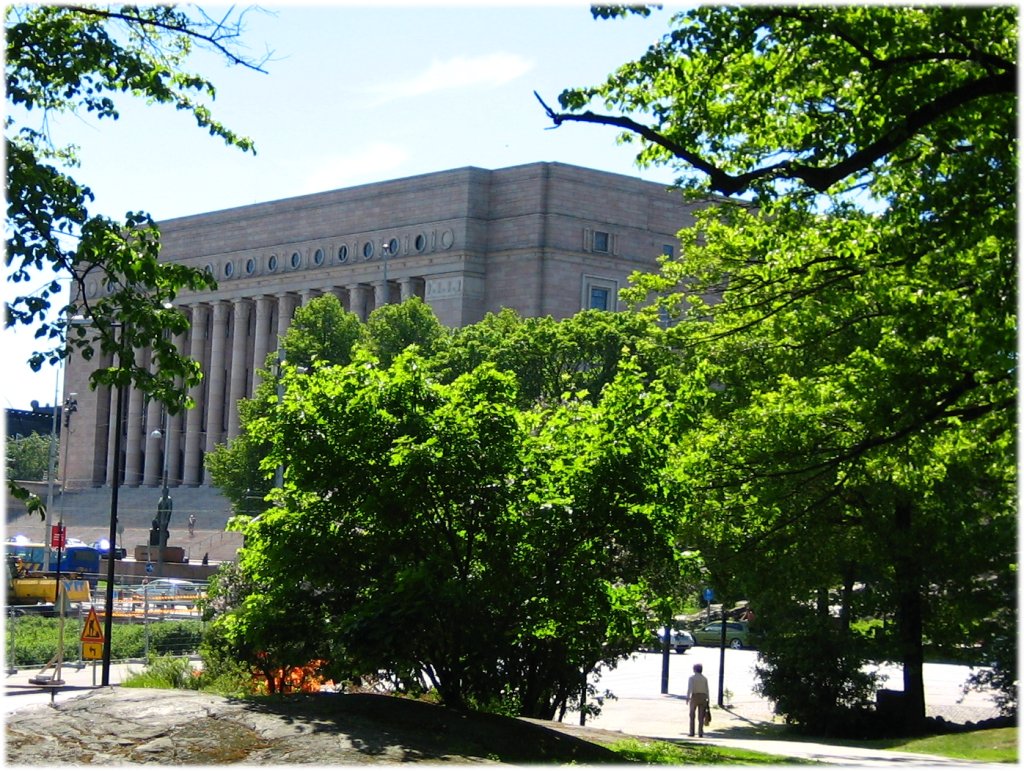 Building of the Finnish Parliament
Finns are inventive people and I like the way they make use the bits of bedrock that are found everywhere in town. This bit for example has been turned into a splendid playground for children.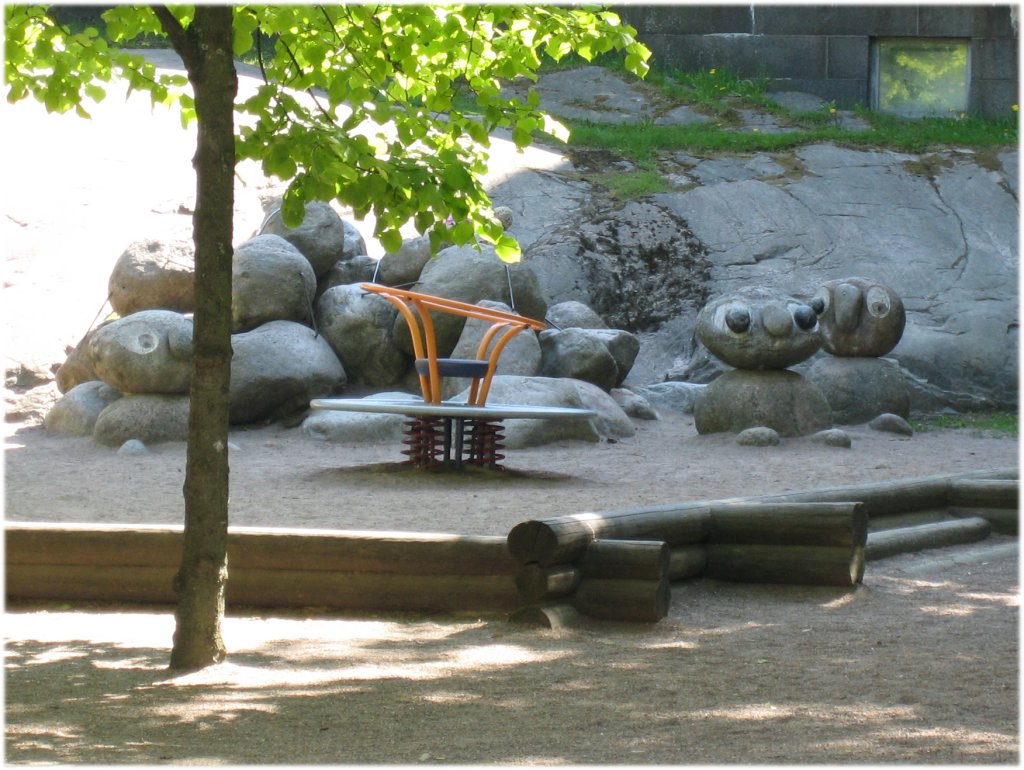 Ever met such cuddly stone trolls?
Helsinki is a fascinating city even if you only walk through it. If I had to live in a big city Helsinki would certainly be on top of my list.
Posted by Mausi at June 26, 2006 06:56 PM
Trackback Pings
TrackBack URL for this entry:
http://mt3.mu.nu/mt/mt-tb.cgi/4426
Comments
Wow. Helsinki looks so different in your pictures. Then again, I was there in February. It definitely is a great city. I loved the Garlic restaurant... and all the different museums and places to explore. Your stories are bringing back a lot of great memories. It was the first time I had been in a car were the seats (even the passenger seat) could be heated.
Posted by: vw bug at June 26, 2006 11:22 AM
I imagine Helsinki must look quite different in February with snow piling high on the pavements, much less daylight and a freezing cold around. You could probably walk right up to the zoo island of Korkeasaari over frozen water, couldn't you? I suppose every season has its merits and Helsinki is certainly worth a visit any time of the year.
Posted by: Mausi at June 26, 2006 07:19 PM