« Christ is risen | Main | Heading North »
April 16, 2006
Modern propulsion ....
Mr Brunel's genius extended way beyond the capabilities of the materials he was working with on occassion. His design for a screw propellor for the Great Britain was so far in advance of the concepts of the day that it was truly groundbreaking and produced far more power than the materials he had available to make it from could handle. Not until the advanced metallurgy of the late twentieth century became available, could screw propellors like this one be made. First for the nuclear submarines and now, of course on almost every modern passenger and freight carrier at sea.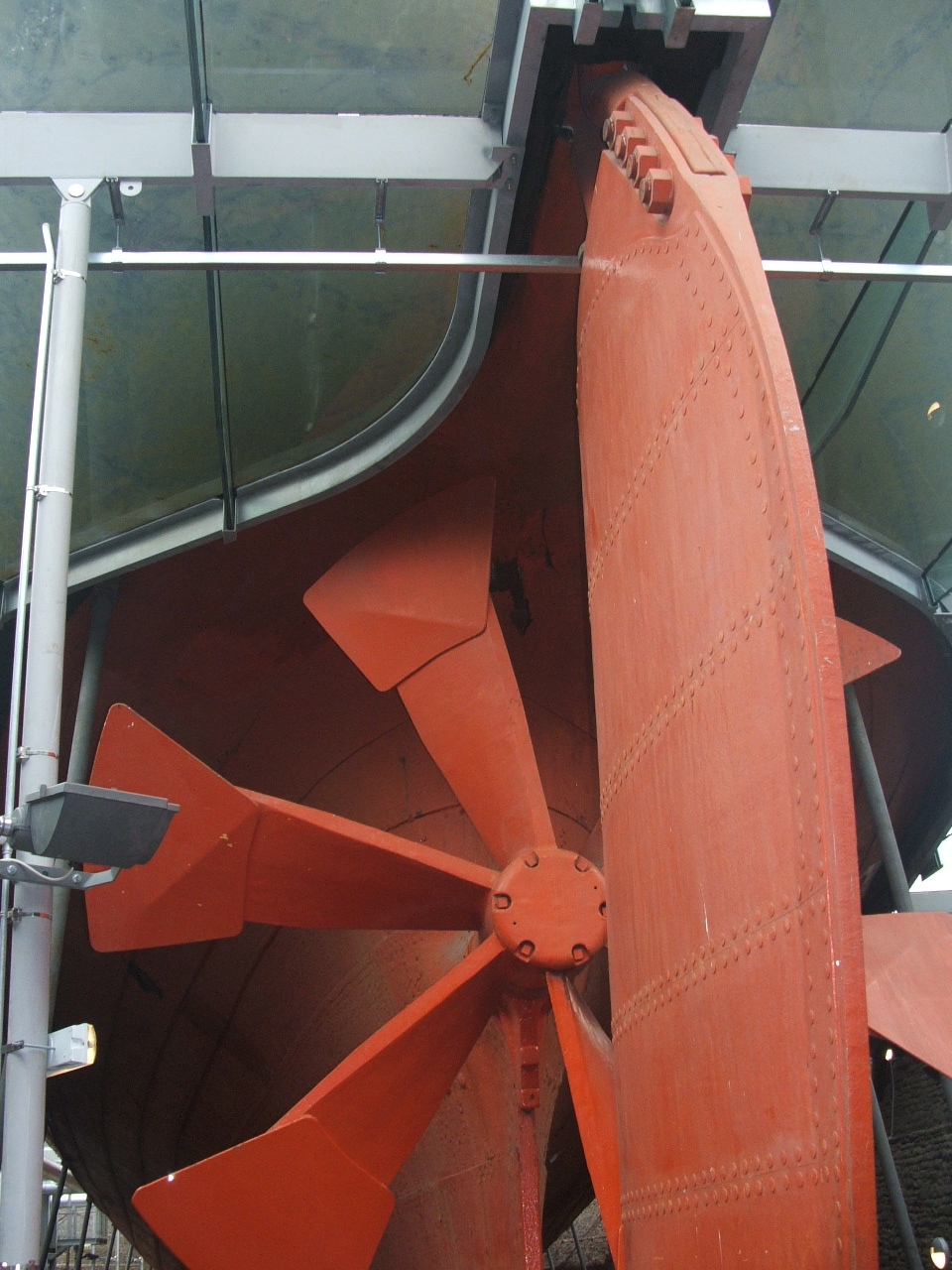 Brunel's innovative screw propellor and the balanced rudder he designed for his great ship, the ss "Great Britain".
Brunel's original design was fitted to the Great Britain and served on her first voyages across the Atlantic, proving to be extrremely efficient in service. However, the cast iron blades were extremely fragile and snapped under power - a much toughre and less brittle medium was required and this would not be available for some years. As a result the Great Britain spent most of her career as a steamer with a two blade and much less efficient screw fitted - still managing to prove very fast and powerful even with this handicap.

Posted by The Gray Monk at April 16, 2006 03:15 PM
Trackback Pings
TrackBack URL for this entry:
http://mt3.mu.nu/mt/mt-tb.cgi/4182
Comments
Post a comment