« Let it snow? | Main | The Gray Monk's Library »
February 07, 2009
Difficulties in the snow
Yesterday's snow was something else in the North Cotswolds - around a foot of the stuff fell on us in a few hours. Getting my car out of the car park took the efforts of several Dutch Fire Officers, a colleague and myself. Once on the roadit got mariginally easier and I had to take the long way home via Bourton on the Water and Cheltenham. Snow drifts and icy patches made driving tricky, but once off the Cotswold escarpment - the snow all but vanished!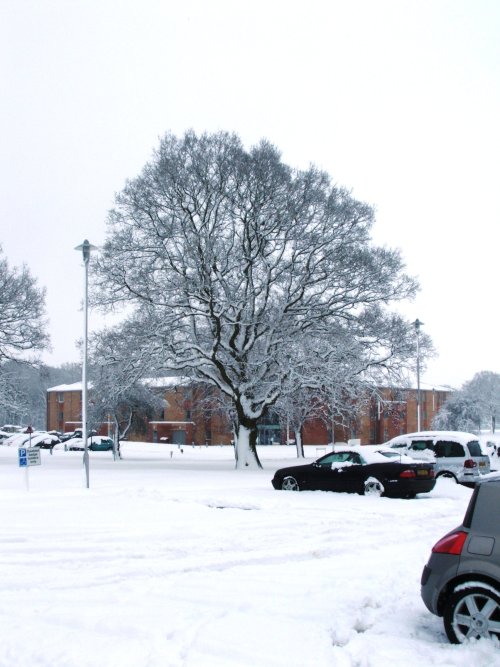 Snow lying "deep and crisp and even?" in the carpark. The rear of my chariot can be seen in the bottom right.
Today is cold, slightly damp and the snow is vanishing fast.

Posted by The Gray Monk at February 7, 2009 12:19 PM
Trackback Pings
TrackBack URL for this entry:
http://mt3.mu.nu/mt/mt-tb.cgi/5720
Comments
Posted by: vw bug at February 7, 2009 09:09 PM
Post a comment