« Schoolboy howlers | Main | Travelling again ... »
January 19, 2007
Historical fun .....
I have ruined German history for Mausi. I think I may have mentioned this before in this blog, but as a school boy, I was one of the class (I wonder how many other kids suffered from the same misunderstanding?) that sat enthralled listening to our teacher talking about the "Diet of Worms" and other wonders of the Reformation. When I explained what we had thought she was talking about to Mausi, it took a while for Mausi to stop laughing and now she cannot pass the City of Worms without seeing a lot of fur clad, medieval clergymen stuffing their faces with worms.
So Mausi's revenge. Take me to Worms. To the very cathedral in which the Diet met. I'm afraid we spent some of the time there giggling at the images of the schoolroom, but it is another beautiful place, one with a vast history. We got there rather late and in failing evening light. But I was able to get the picture below from the town fountain, the centre piece of which is a statue of Siegfried. Why? Well, for those familiar with the Ring Cycle, they will know that the city of Worms is the place where Siegfried threw the ring into the river ....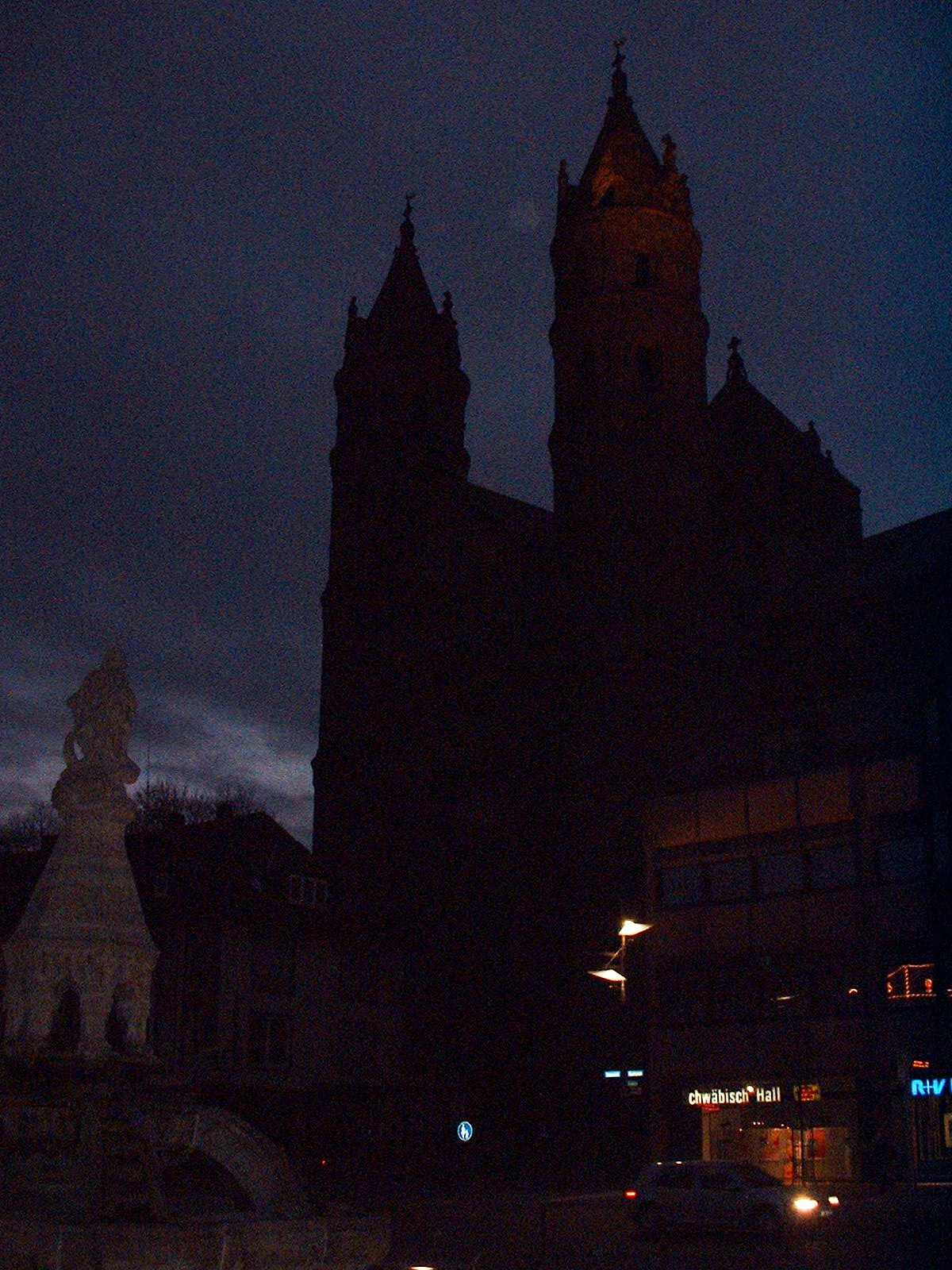 The ancient cathedral of Worms seen from its West end. Note the great circular turret towers.

Posted by The Gray Monk at January 19, 2007 05:35 PM
Trackback Pings
TrackBack URL for this entry:
http://mt3.mu.nu/mt/mt-tb.cgi/4896