« EU Corruption at work? | Main | Book Review »
December 14, 2006
Getting in the Mood for Christmas
Having lived all her life in the northern hemisphere Mausi always associates the weeks around Christmas with snow, excessive cold and refresing gusts of arctic air. All of which makes her look forward to getting inside, lighting a candle and making herself comfortable on the sofa with a hot drink and a good book. But this year Mausi finds it extremely difficult to get herself into the mood for Christmas which is now less than two weeks away. Temperatures during the day are above 10 Celsius and instead of the refreshing arctic air and a clear blue sky a lot of fog comes up in the mornings and tries to linger all day. Believe it or not - one of Mausi's roses is still in bloom and the birds are singing and making a racket in the morning as if it were spring.
But yesterday evening Mausi took a first step to adjust herself to the season. She went to a Christmas dinner with 34 of her colleagues at a restaurant which has once been a mill.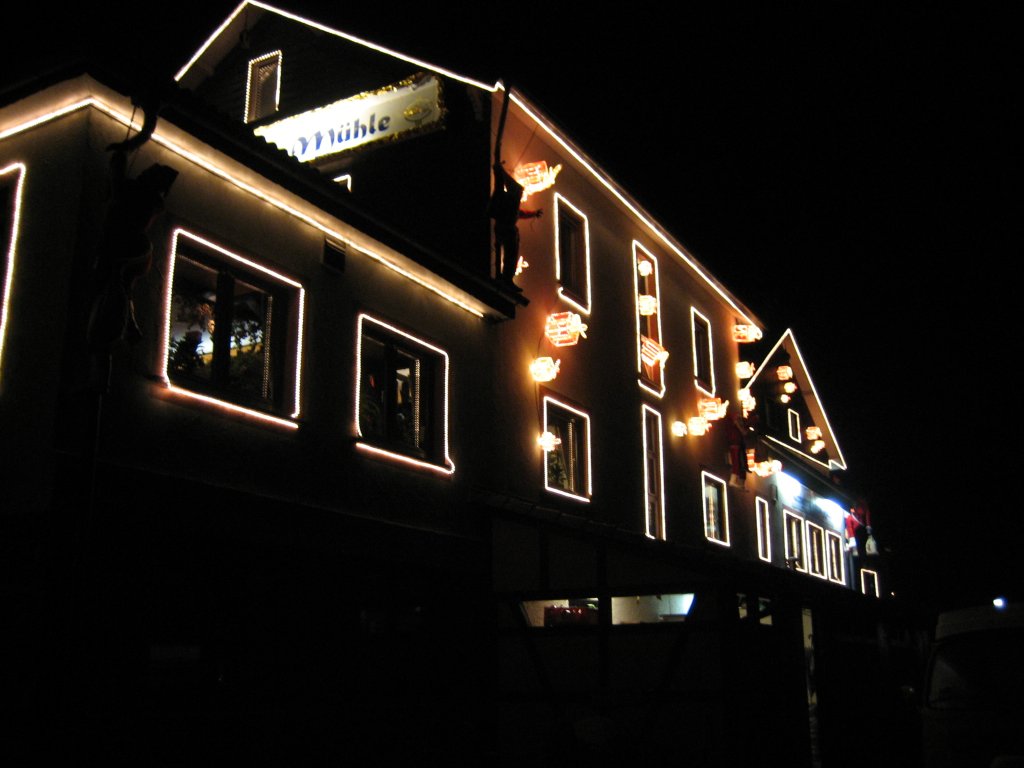 Restaurant 'Wambacher Mühle' with Christmas decorations
The owner of the restaurant has set up a museum next to his restaurant. The upper storey of the museum is used as an extension of the restaurant and here Mausi and her colleagues sat down to dinner. A beautiful surrounding indeed. The owner has not only collected old mill stones but also work benches and all kinds of tools and things from old crafts. It's been great fun walking around and looking at things from trades and crafts that are almost forgotten nowadays.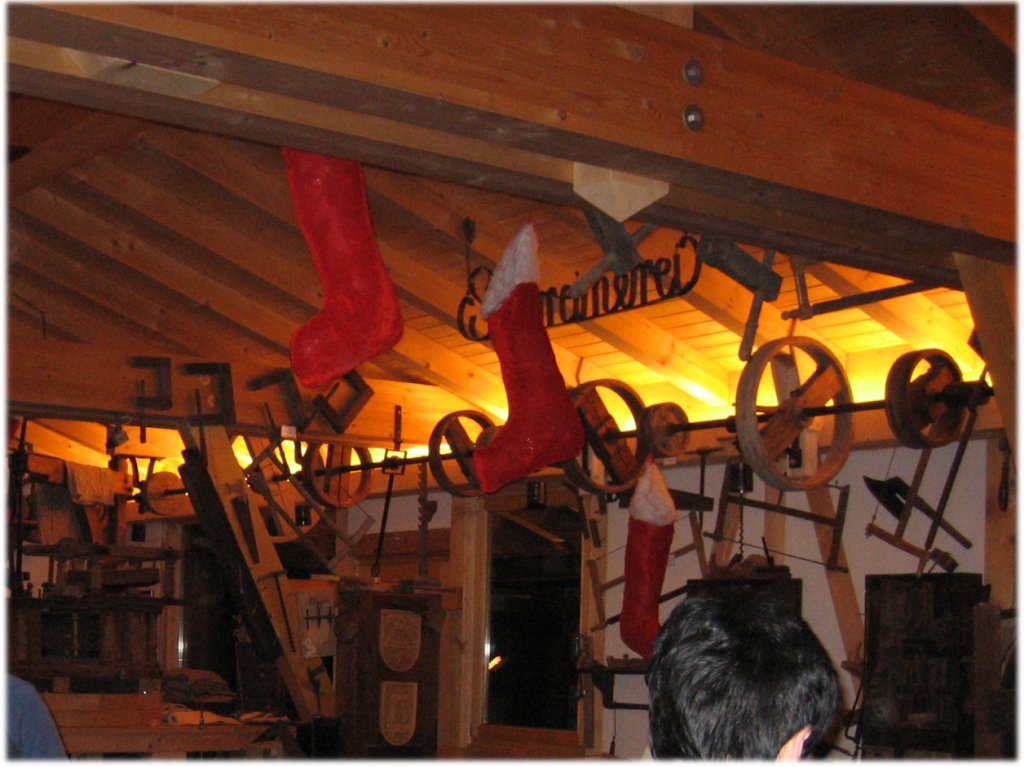 A small selection of a most astonishing collection
Dining in this room felt like being right at Santa Claus's workshop. A very befitting surrounding for a Christmas dinner. The Christmas tree at the entrance added the finishing touches to the atmosphere. It was decorated the way Mausi likes best - just candles (all right, lights in this case) and red decorations. Beautiful.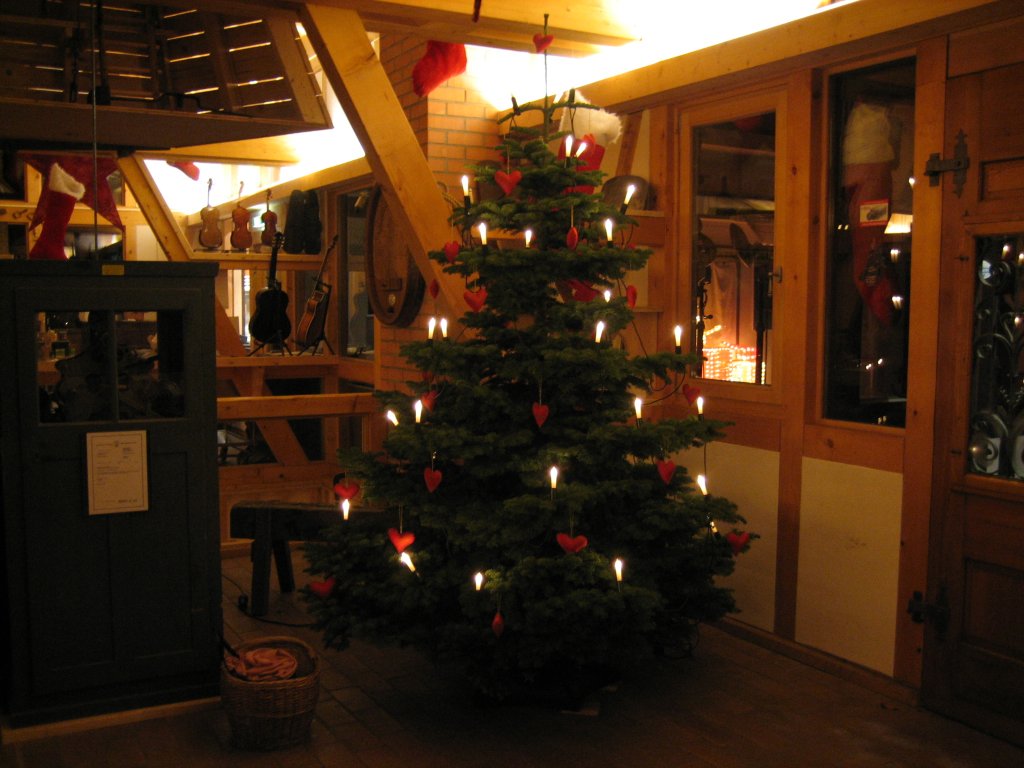 The Christmas tree - beautiful!
Even better, when Mausi left the place her car was covered by a thin layer of frosted air and temperature was down to -2 Celsius! Well, it's a start after all - Mausi's starting to look forward to Christmas coming up soon.
Posted by Mausi at December 14, 2006 10:04 PM
Trackback Pings
TrackBack URL for this entry:
http://mt3.mu.nu/mt/mt-tb.cgi/4845