« Farewell to all that .... | Main | All Hallows Eve »
October 30, 2006
Rambling in Dublin
There are many ways to see Dublin, among the best is probably from the top of one of the open topped tour buses. The commentary is usually hilarious and very informative and, best of all on a tight budget - the tour pass is valid for a full twenty-four hours. You can hop on and off as often as you like as the tour travels round making stops at all the most usually sought out attractions. As I have commented before, Dublin is an ancient city and there is much to see. The picture below is taken from the buss and shows St Michael's Cathedral in the Christ Church area of the city. The cathedral is the burial place of "Strongbow", the Norman Earl de Clare who came to Ireland at the head of an army in 1169 (invited by the King of Leinster to help overthrow the High King) and who, having defeated the High King at the battle of Clontarf, promptly crowned himself King of the whole shooting works. As he was a "vassal" of Henry II Plantagenet, Hery promptly demanded fealty - and got it when he arrived backed by an army and his fleet. So, between them they started the entire problem of the "occupation" of Ireland.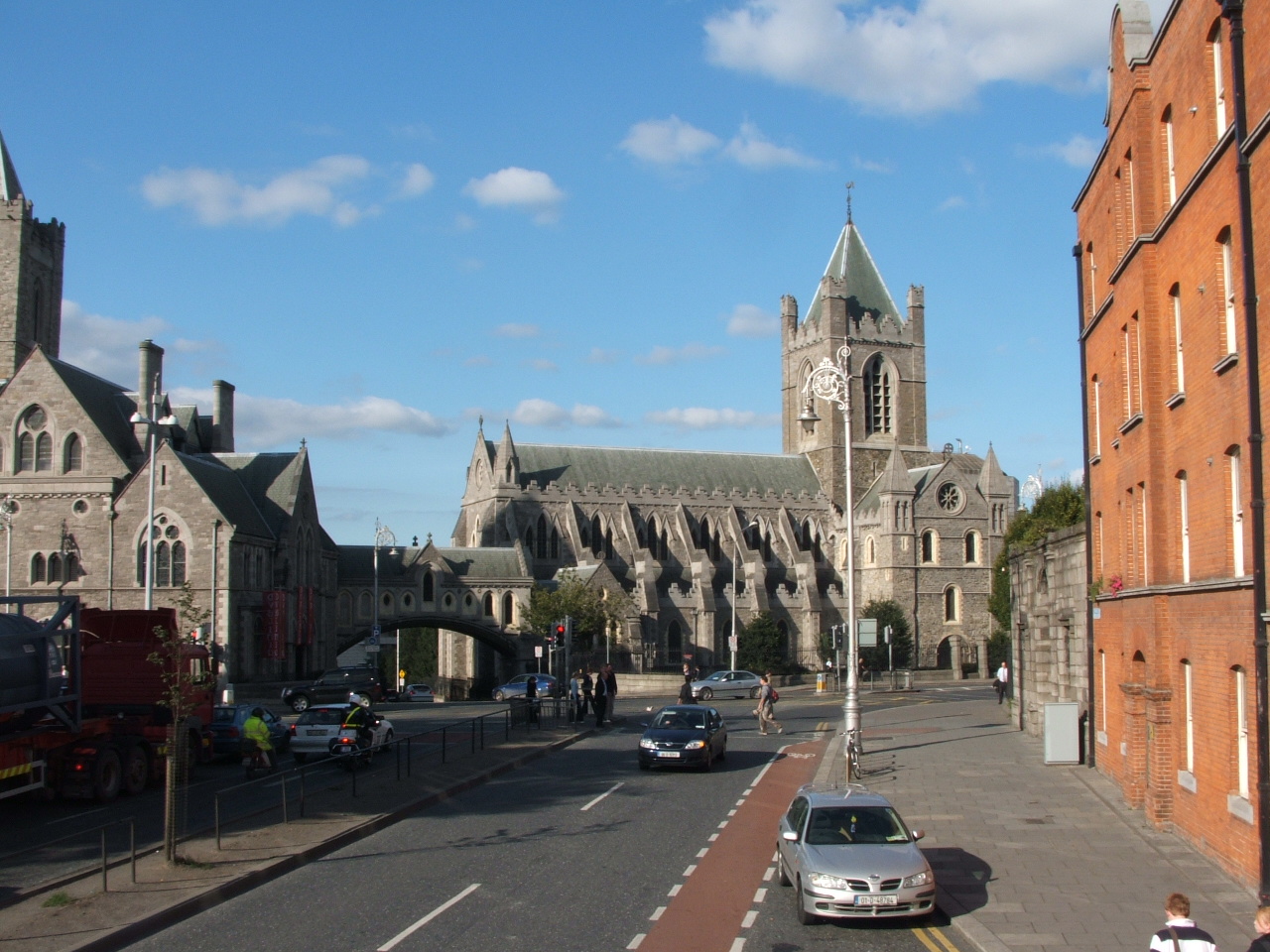 The Victorian restored Cathedral of St Michael, linked by a bridge to the Synod Hall, now the home of the Dublinia Exhibition.
Down the hill from St Michael's is the venerable establishment of Trinity College, established as a university college by Queen Elizabeth I. This university is a wonderful collection of classical buildings centred on a huge courtyard. It houses students, lecture theatres a fantastic library collection - and the Book of Kells. There is probably several days worth of exploration to be had right here, without even looking at the rest of Dublin, but for those on a tight time line, the Book of Kells is a definite must see. The exhibition is well thought out and the book itself is on display - in an environmentally controlled case and under very subdued light. Even so the explanations of how it was created and the vibrant colours and writhing illustrations of the Celtic art make it well worth the time spent here.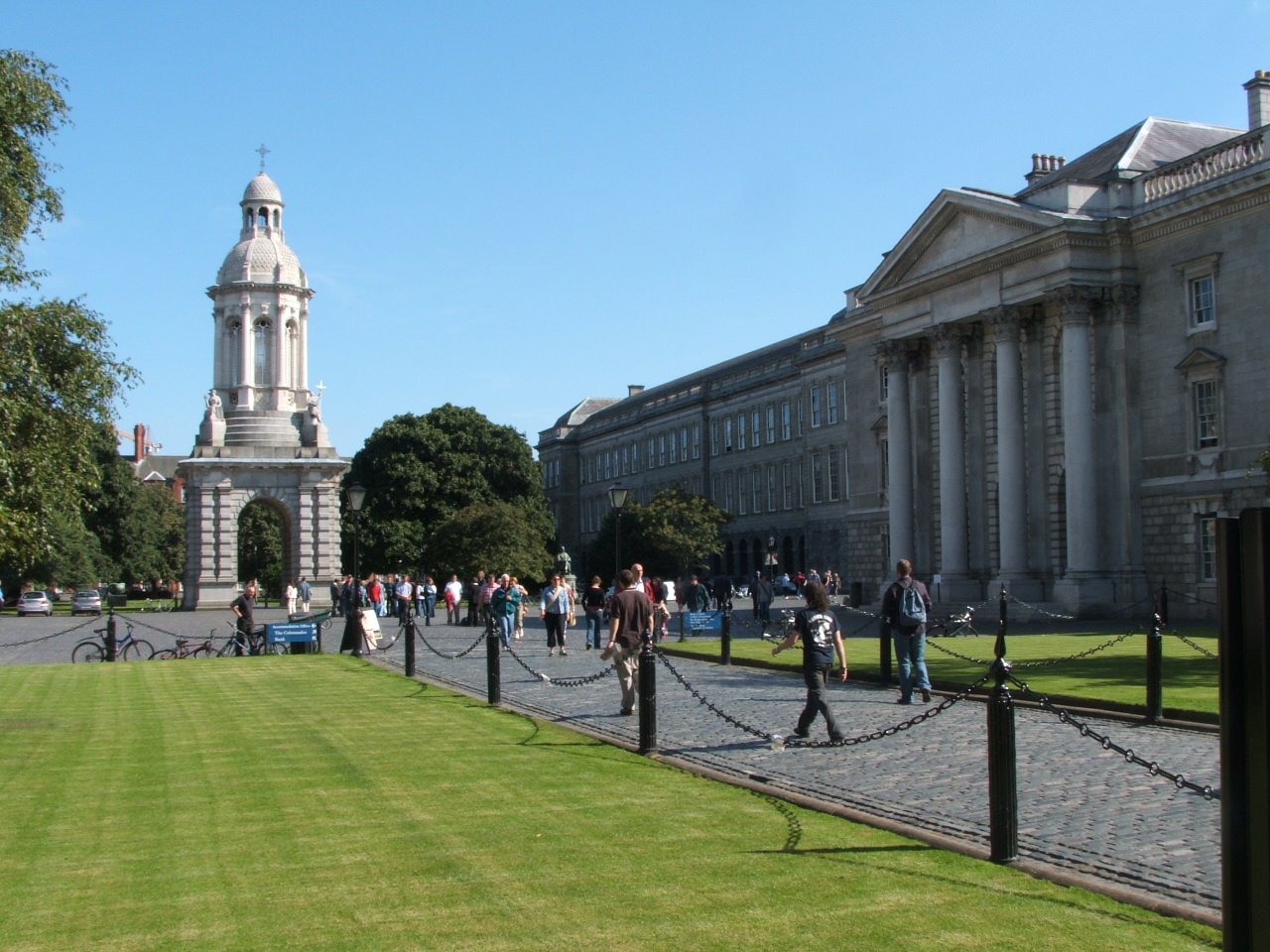 A part of the great courtyard at Trinity College in Dublin.
And for those with a mind to simply enjoy the Liffey, well, you can do that too, although the traffic can sometimes be horrendous!
But then, there's always the Guiness Brewery museum with its amazing displays of the brewers art, the advertising - and, of course, the tour driver's ascerbic comment that with a daily production of five million pints, it produced just enough each day to keep Ireland in Guiness for about a day and a half ......

Posted by The Gray Monk at October 30, 2006 01:06 PM
Trackback Pings
TrackBack URL for this entry:
http://mt3.mu.nu/mt/mt-tb.cgi/4761