« Harvest Festival | Main | Irish whimsy...... »
October 02, 2006
Happy Birthday!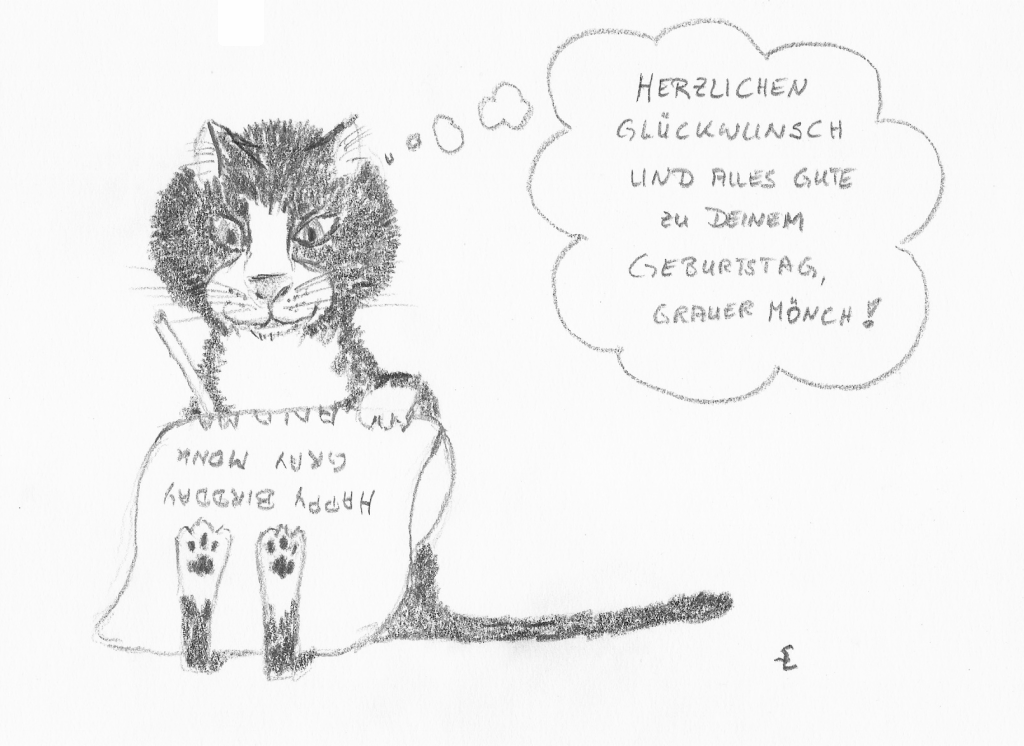 Mausi, the bilingual cat, falling into a Freudian trap ...
Posted by Mausi at October 2, 2006 04:32 AM
Trackback Pings
TrackBack URL for this entry:
http://mt3.mu.nu/mt/mt-tb.cgi/4703
Comments
Dankeshoen Mausi! Alles Gut!
Posted by: The Gray Monk at October 2, 2006 08:26 AM
Posted by: vw bug at October 2, 2006 09:46 PM
Thanks! It was a great day thanks to my colleagues and friends.
Posted by: The Gray Monk at October 4, 2006 10:59 AM