« Sundays rumblings from the pulpitium ... | Main | Catching up - slowly! »
August 28, 2006
Little Friends
One of the nice things about having a garden is being able to share it with others. I draw the line at slugs, of course, and I don't like too many ant hills in my garden either. One or two are fine but when several plants start to look sorry for themselves and the lawn mower bounces over the grass in erratic movements - that's it. The only problem is, how do you 'persuade' the little buggers to leave? On account of Mausi and friends I do not like to use chemicals in the garden if I can help it. In the past I've dug up a few ant colonies and resettled them elsewhere. A tiresome business and there's always the danger of getting bitten as a Thank You!
But perhaps help is near. A few days ago we were visited by a young Green Woodpecker inspecting the grounds.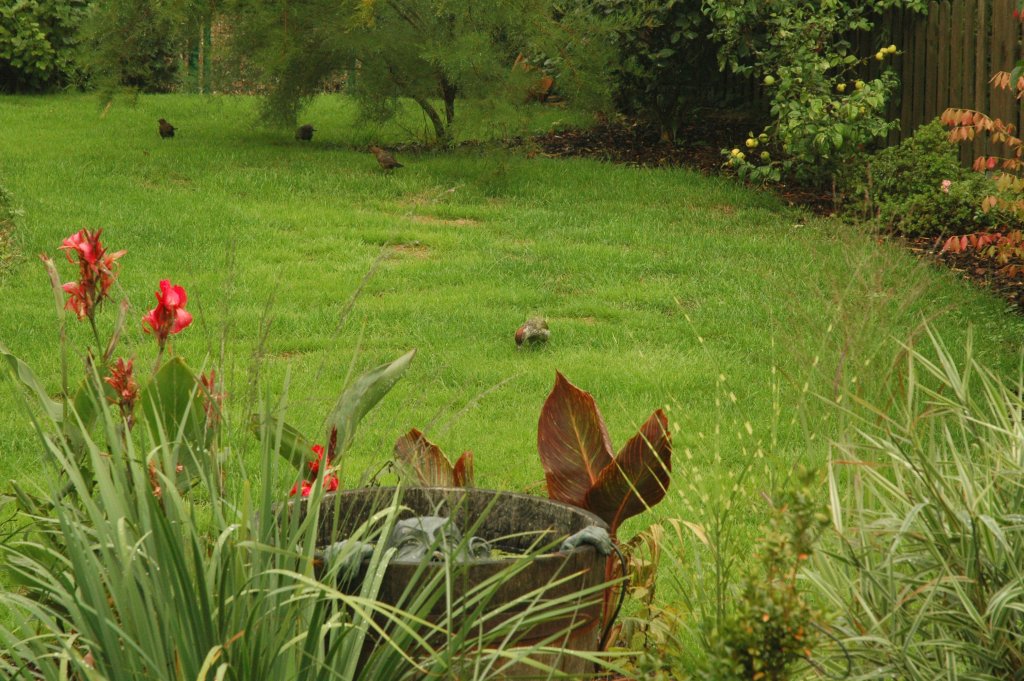 A young Green Woodpecker having a closer look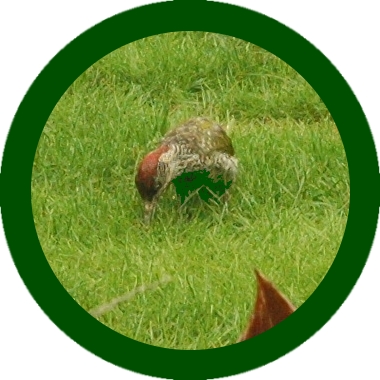 Green Woodpeckers thrive on ants and some other insects if ants are not available. They will dig holes up to 10 cm into the ground to get at their favourite food. I wouldn't mind the holes in my grass if he took the ants away. And I hope next time he comes he'll bring along friends and family as well. There's enough in this garden to keep all of them busy, happy and well fed!


Posted by Mausi at August 28, 2006 01:17 PM
Trackback Pings
TrackBack URL for this entry:
http://mt3.mu.nu/mt/mt-tb.cgi/4633
Comments
I love the birds we have. I have much more fun at my mom's house. She gets a great variety from hummingbirds to indigo buntings. How about you come down and fix my garden up? Your's is gorgeous.
Posted by: vw bug at August 28, 2006 04:55 PM
Thank you for your comment and the nice compliment about my garden. I think in my next life I'd like to be professional gardener. So if your garden could wait until then ....
Posted by: Mausi at August 28, 2006 08:08 PM
Please pray for me and my family that satan has to pay back now seven fold every thing he stole off of me and my family our finances, health, joy and blessings, In JESUS NAME.

GOD BLESS YOU
YOUR BROTHER IN JESUS CHRIST
REV.JERRY L REED
Posted by: Jerry Louis Reed at August 31, 2006 11:53 PM