« Iraq and the Blair "Spin" ..... | Main | Cars ... »
August 06, 2006
Flying visitors
Last weekend I tried to shoot butterflies in the garden - only with my camera, of course! This year we have quite a few visiting us and they are always a pleasure to watch. I noted that the number of Hummingbird Hawk-moths (Macroglossum stellatarum) has noticeably increased this year.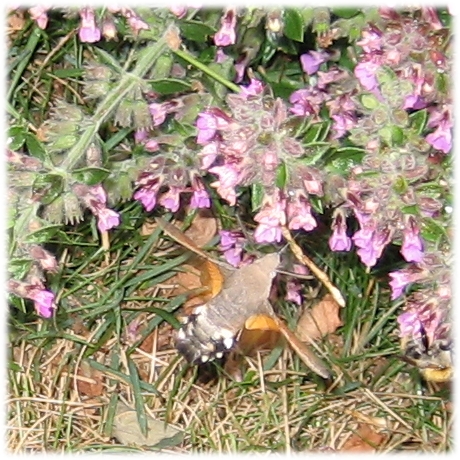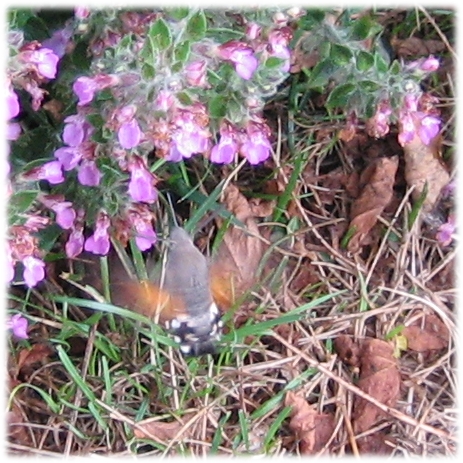 Hummingbird Hawk-moths feeding on my Teucrium
They migrate up north each year from the area around the Mediterranean Sea. They are not thought to be able to survive the winter north of the Alps. I always find them most fascinating to watch trying to maneuver their long proboscis into the blossoms. Interesting to see how they keep their balance.
And I managed to take a photograph of another butterfly who was quite unafraid of my camera lens and let me get really close.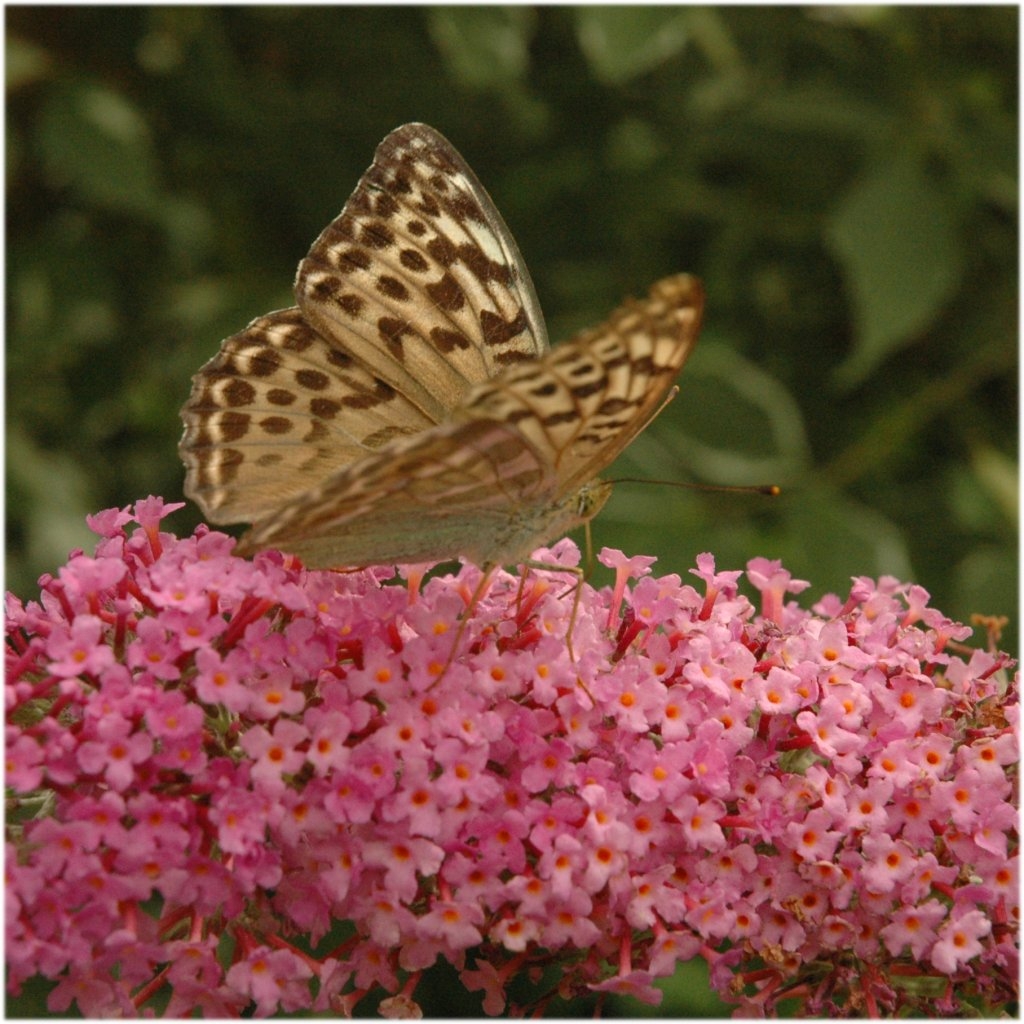 Unknown butterfly
The only thing is I cannot find out who he is. I've gone through my butterfly books and I've asked some biologists and all we can say is that he looks very similar to some butterflies in the books but shows some marked differences on closer inspection. He might be a mutation. He's most certainly not the odd one out as he brought two other members of his family with him when visiting us. If any of you have an idea please let me know.
And here's another little cuddly fellow for you. A bug climbing along the edge of a leave. He can jump and he can fly and you must not provoke him too much because his defense is to give off an evil smell ...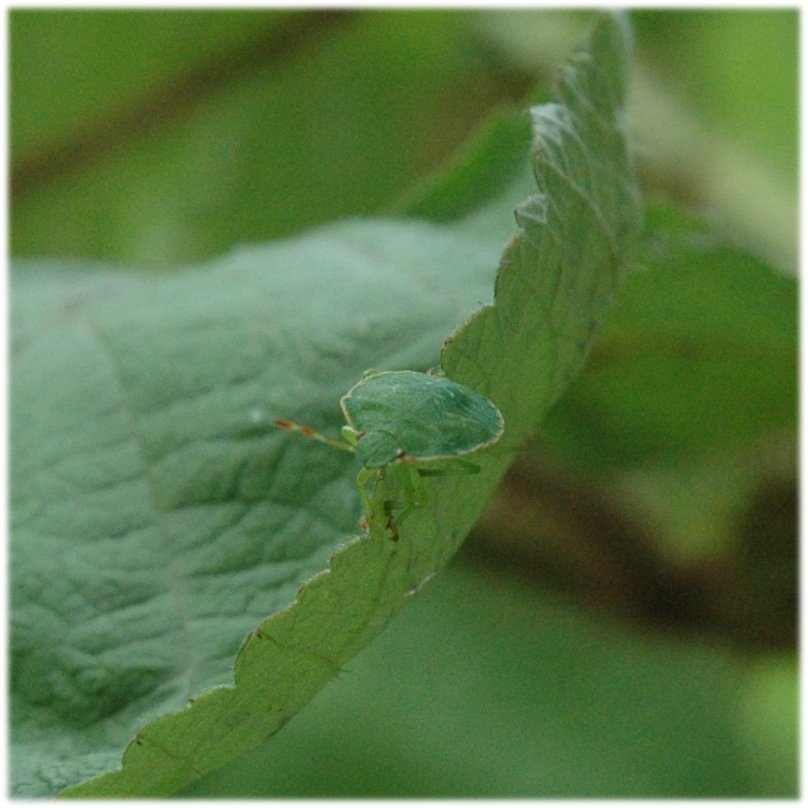 A green bug lurking in the shadows
Posted by Mausi at August 6, 2006 09:18 AM
Trackback Pings
TrackBack URL for this entry:
http://mt3.mu.nu/mt/mt-tb.cgi/4549