« Conference call | Main | Kentucky ramblings »
June 30, 2006
Suomenlinna
After the conference we were lucky enough to have half a day to ourselves before we had to drive to the airport and catch the flight home again. Some of us decided to take a harbour cruise that morning - a brilliant idea! As you can see the day was simply perfect for such an adventure.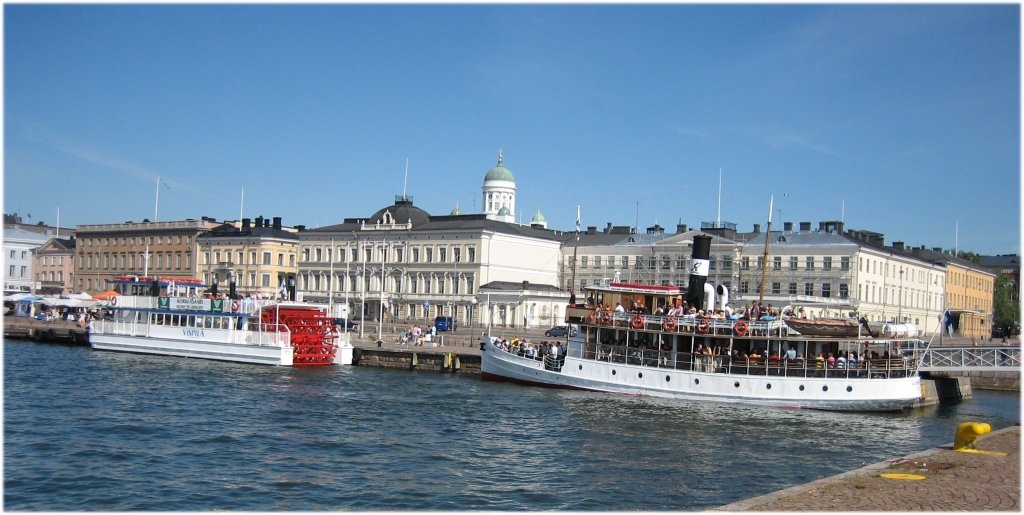 Helsinki - Daughter of the Baltic Sea
Helsinki was founded in 1550 but it took a very long time to turn into a prospering town. One reason being that the first settlements were simply in the wrong place. The shallow, swampy waters could not be turned into a harbour for big ships. So in 1640 the barely 100 year old fishing village was removed to the area where the white cathedral is nowadays. But not until the Swedes built mighty a sea fortress on the island of Suomenlinna in the 18th century did the fishing village develop into a city.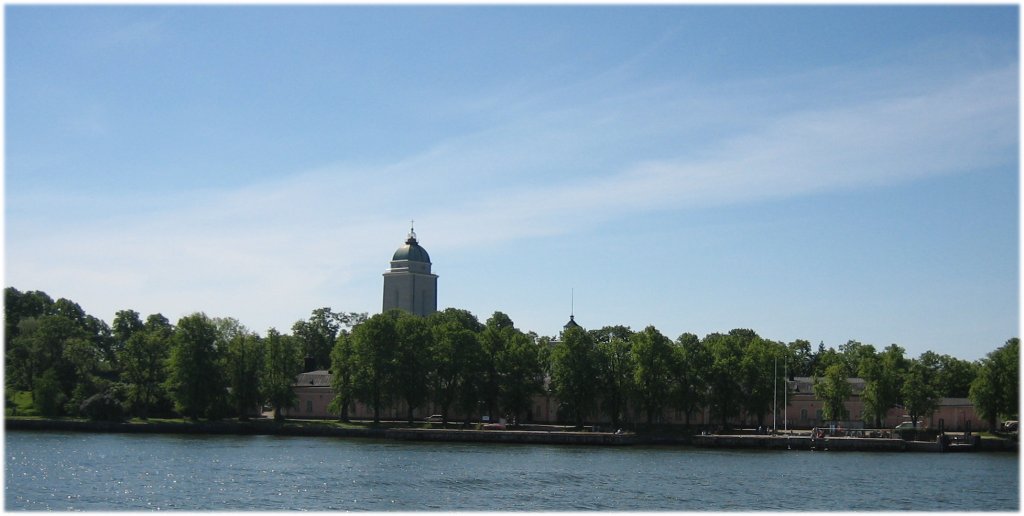 Part of the Suomenlinna Sea fortress
Actually the sea fortress is not built on one island but on five. Suomenlinna still serves as a training camp for the Navy but also welcomes visitors and tourists. Owing to its being a sort of protected site quite an interesting flora and fauna have developed on these islands and some people would like to turn in into a nature reserve altogether.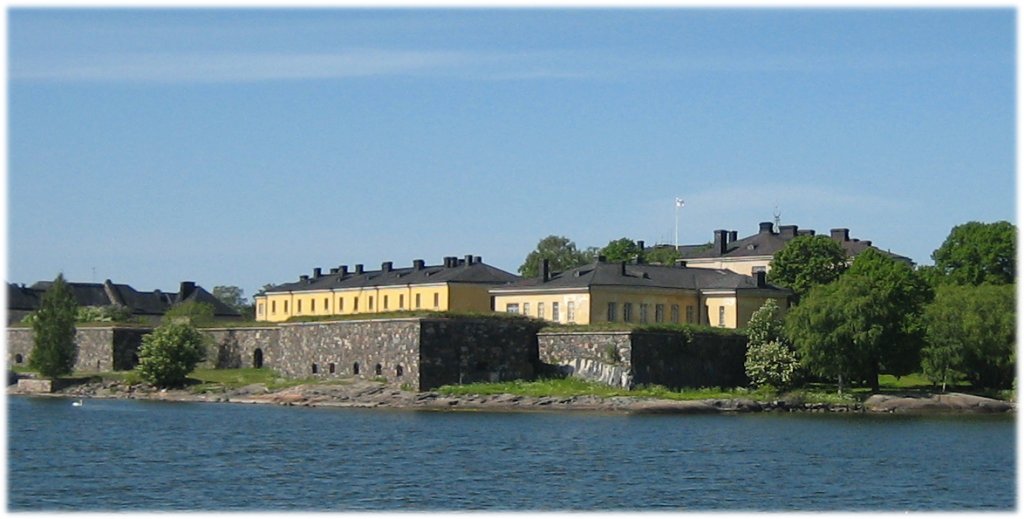 Another part of the fortress
The last photo shows the entrance into Helsinki habour guarded by the sea fortress. The entrance could be closed by pulling heavy chains about it in former times.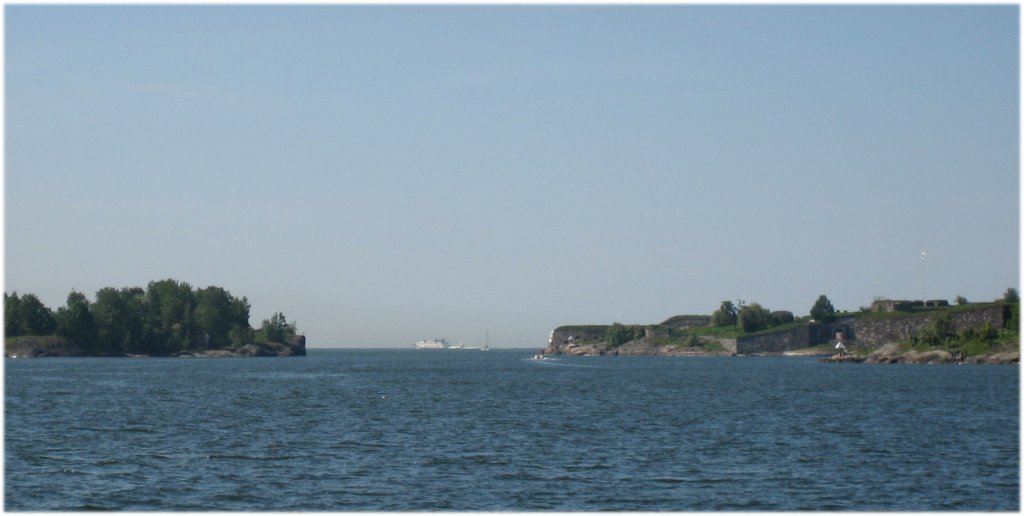 The entrance into the harbour
One can easily imagine how effectively Suomenlinna (or Sveaborg as it was called by the Swedes) guarded the harbour and city of Helsinki. History, however, took a surprising turn when the Swedish commandant surrendered the fortress to the Russians without firing a single shot for the Swedes had lost the war against Russia anyway. That's why Finland, the Swedish province, became the autonomous Grand Duchy of the Russian Tsar in the winter of 1808/1809.
Posted by Mausi at June 30, 2006 08:11 PM
Trackback Pings
TrackBack URL for this entry:
http://mt3.mu.nu/mt/mt-tb.cgi/4442