« Rural tranquility | Main | Taxing death »
April 07, 2006
Spring is springing out all over ...
My garden, a tiny patch of rather poor clay dominated soil surrounded by a thirsty hedge, is reawakening. The various bulbs have put out their leaves and sent forth flowers, but the primulas have made the best comeback so far. The daffodils have refused to show so I shall consign these symbols of Wales to the ditch on the other side of Offa's Dyke as a true resident of Gloucestershire!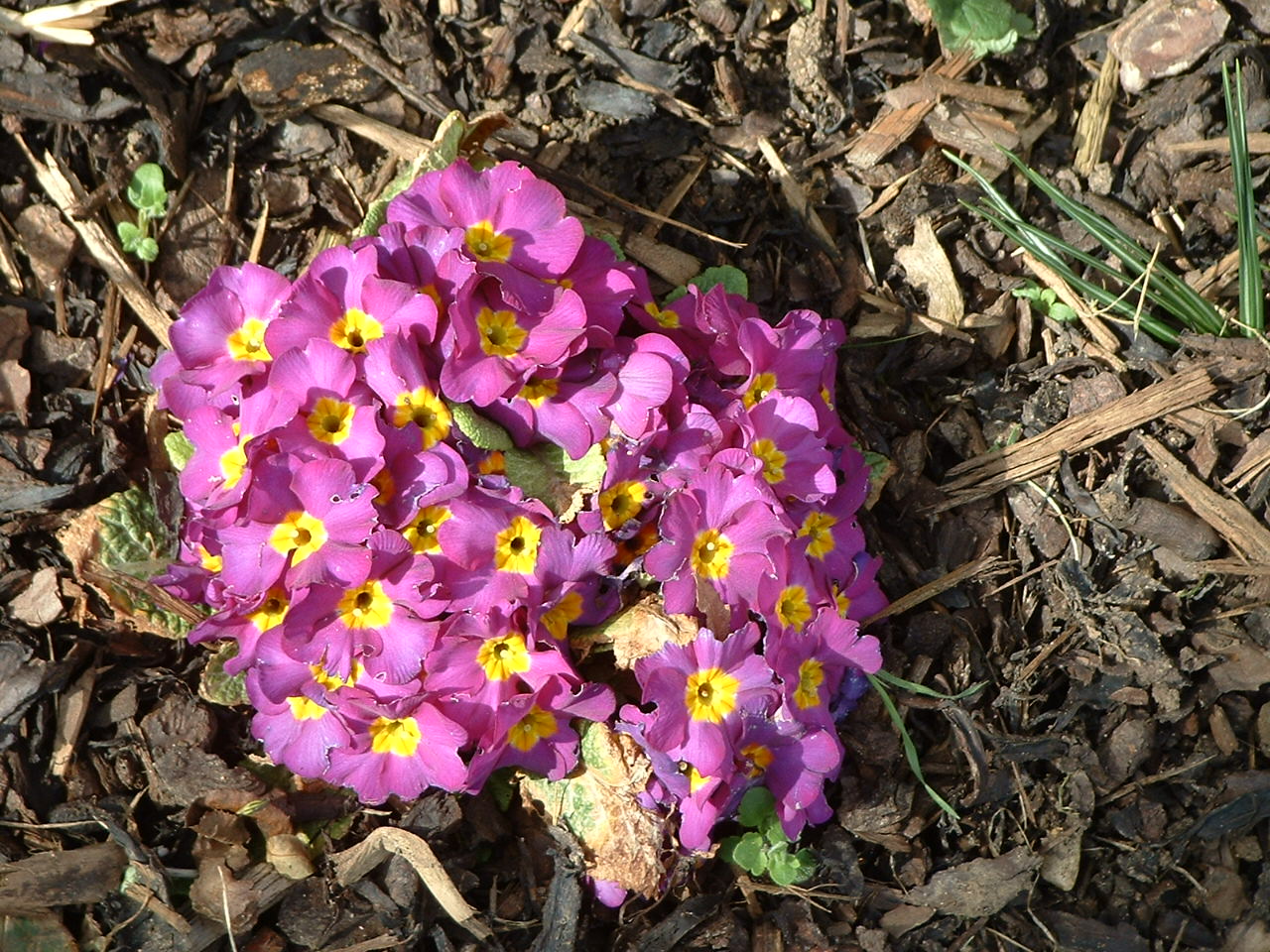 A patch of colour among the bare soil of winter's debris, the primula's put on a bold display - despite recent bouts of subzero temperatures overnight!
One sure sign of spring is the fact that Madam Paddy Cat is shedding her winter coat, so once again everything she touches is given a fur lining. She approves of spring - but still prefers to keep close to a radiator overnight or in the mornings. The door now has to be propped open when I am at home or I get told off because she likes to check the temperature and thee weather in person.

Madam Paddy Cat giving instructions to the gardener.
Well, I see the hedge is once more sending out its new buds and shoots so any day now the trimming will have to start! Hey ho, at least its nice to be outdoors without having to dress like the Michelin Man!
Posted by The Gray Monk at April 7, 2006 05:42 AM
Trackback Pings
TrackBack URL for this entry:
http://mt3.mu.nu/mt/mt-tb.cgi/4137
Comments
Post a comment