« Lifesaving mugging? | Main | Memories of a fun career ..... »
March 12, 2006
Memories of travels past ....
It is now almost a year ago that I enjoyed a fabulous week with my good friends in Germany, including a day spent exploring short stretch of the Rhine. Searching through my "happy snaps" of that trip I came across this one of the famous Krone Hotel. Situated on the North Bank of the Rhine, it is located just downstream of the Mäuseturm situated near Bingen.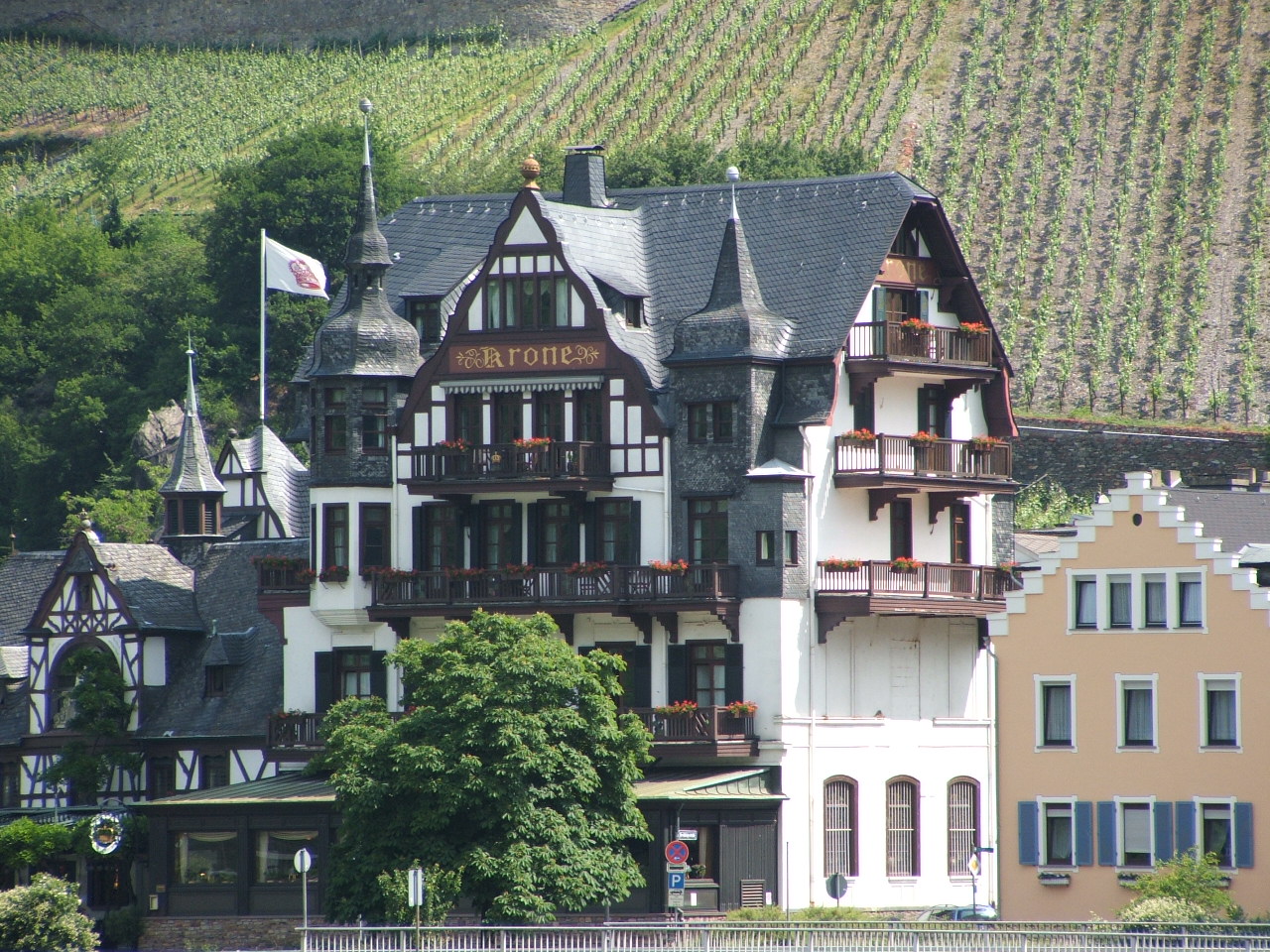 The Krone Hotel with its almost fairy tale architecture.
Wandering around the Rhine Palatinate area it is easy to see where the inspiration for a lot of the illustrators of the fairy tale books and children's cartoons got their inspiration. The castles perch high above the river on rocky outcrops, their towers rising like fingers and crowned with turrets. A beautiful area and one laden with history as the Rhine has been a highway for migration and commerce since human settlement began in Europe.
There is so much more to explore that I think I will have to find ways to keep working simply to pay for more trips there!
Posted by The Gray Monk at March 12, 2006 08:24 AM
Trackback Pings
TrackBack URL for this entry:
http://mt3.mu.nu/mt/mt-tb.cgi/4021