« Dishonoured Honours | Main | Ack! Thbbbt »
March 13, 2009
Spring has not forgotten us!
Spring has come at last! Mausi was afraid the arctic winter of this season would never end. Endless weeks of temperatures below -15 centigrade!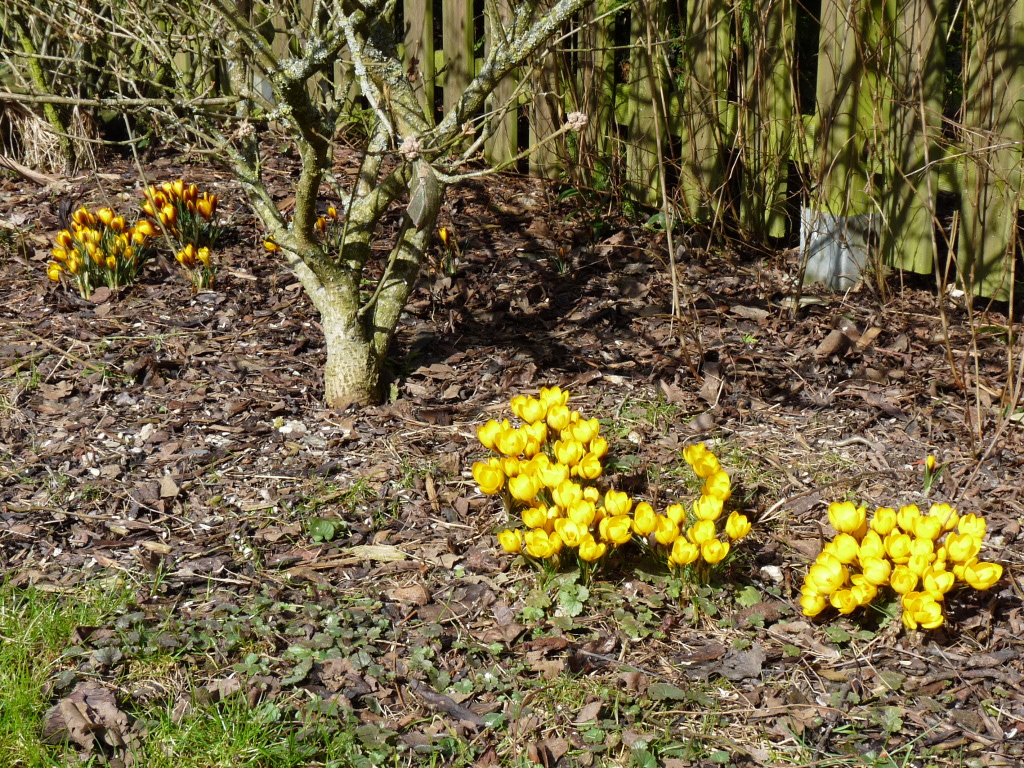 The first COLOURS of the year are out!
But now the first crocuses are out at last and that's a sure sign that spring has arrived. It is this wonderful time when the grass has dried up enough for a cat to take a roll and shake the loose hair out of her coat. Lovely.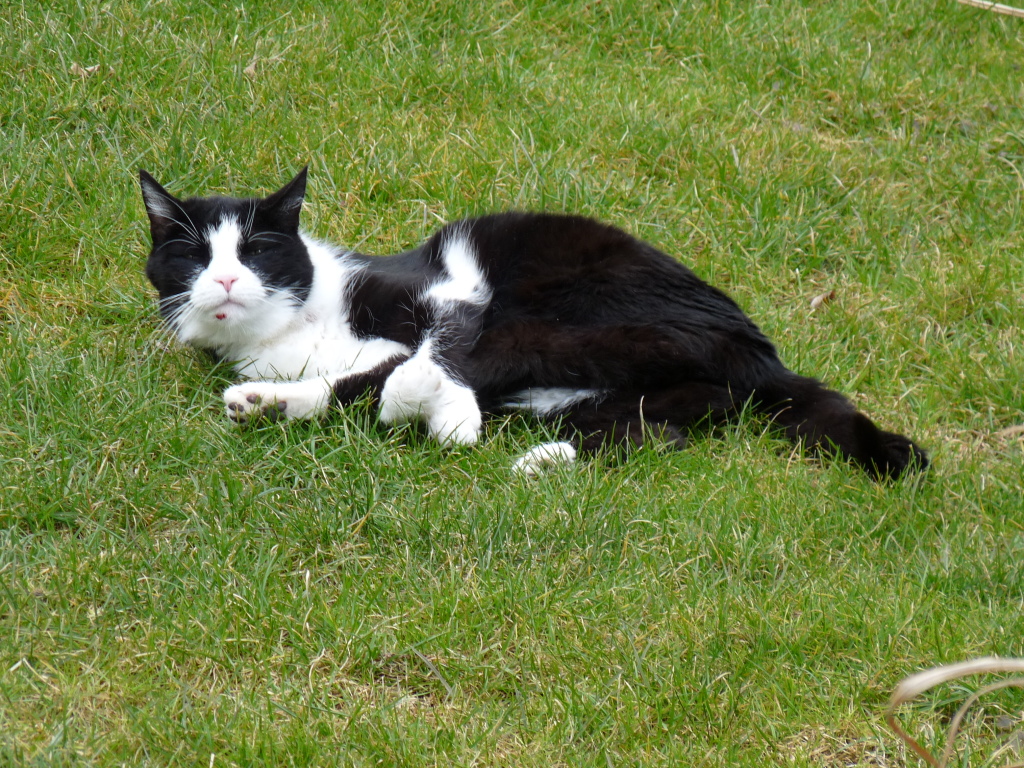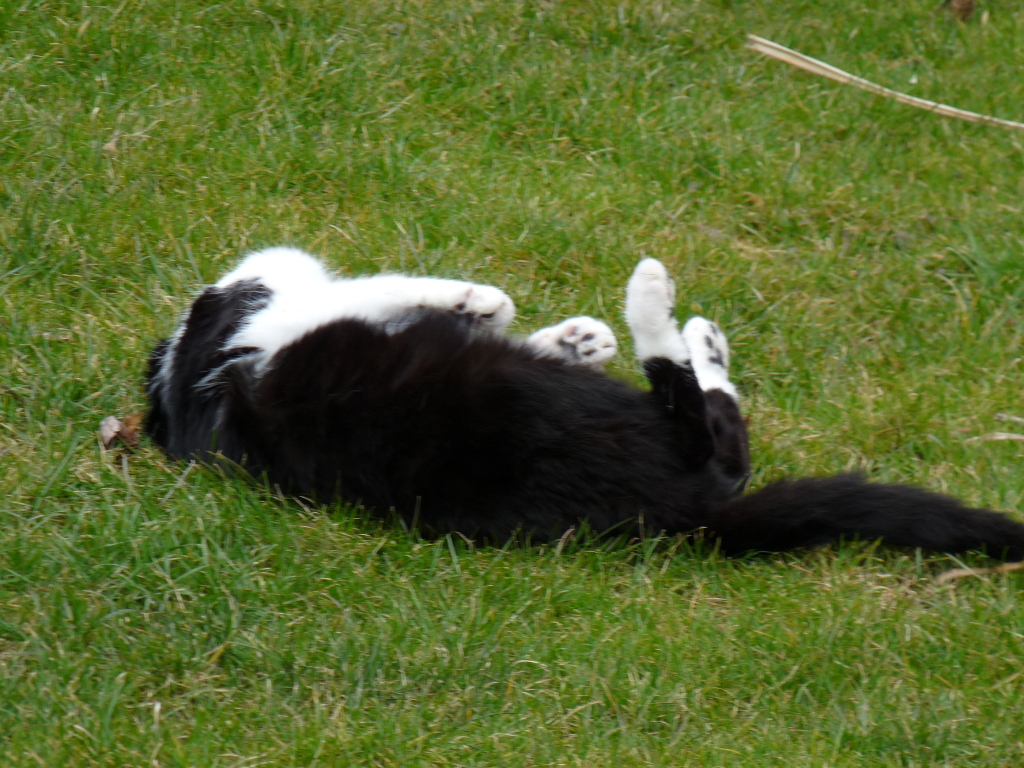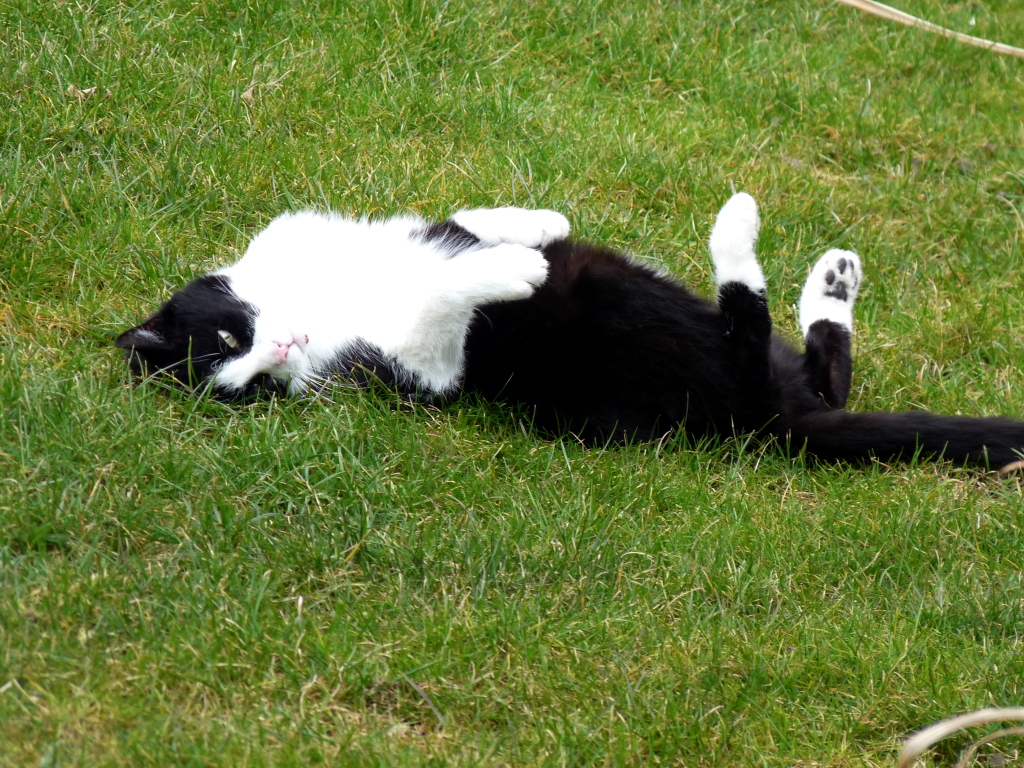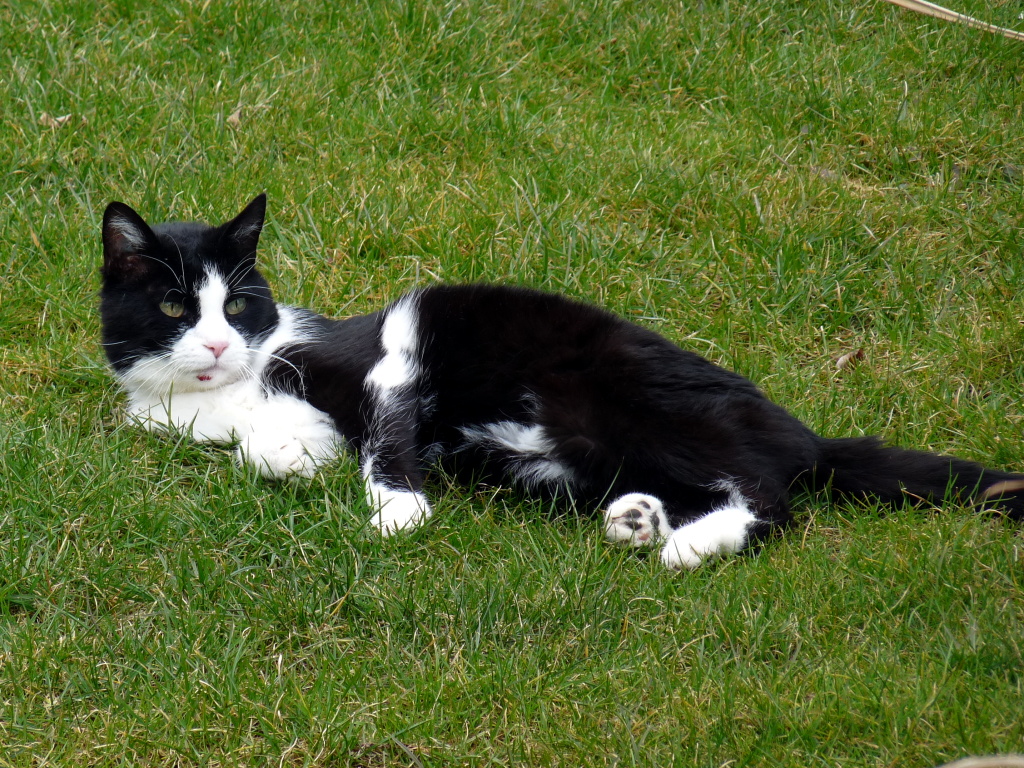 Nothing like a good roll-over to shed the loose fur
In case you are wondering: this is not an UFO that has suddenly landed mysteriously in my garden, I would never allow that. It is an ice block from one of the rain water battles that has been coaxed out of its prison. It's almost unbelievable - for weeks now temperatures have been above zero now and it still hasn't melted!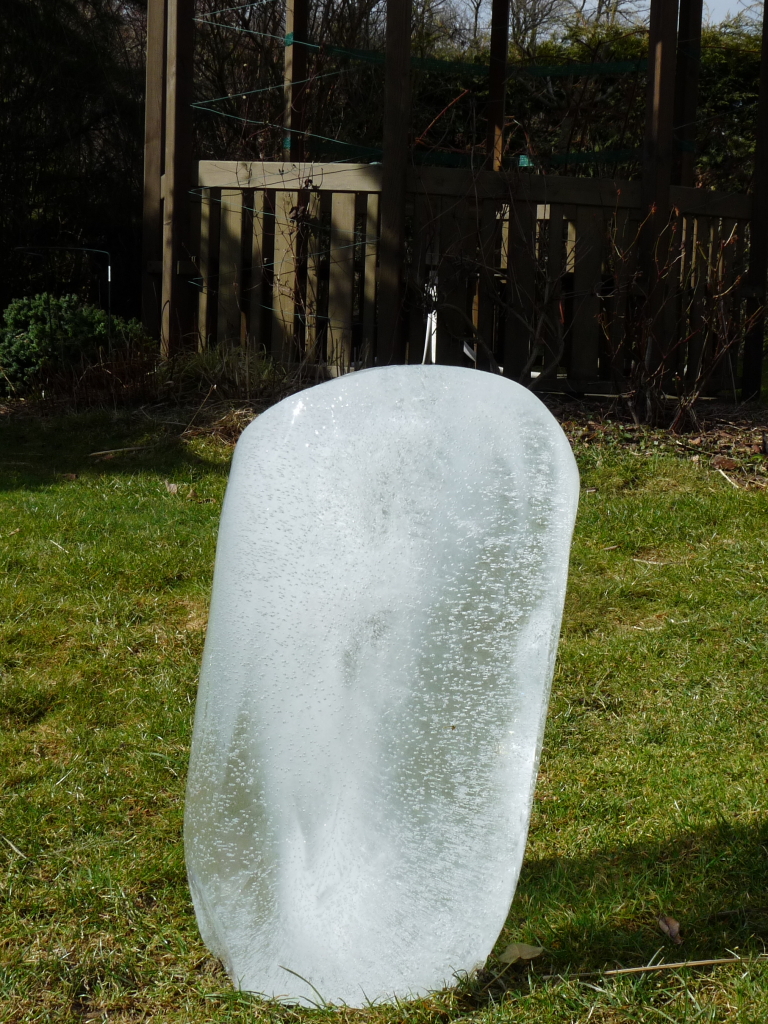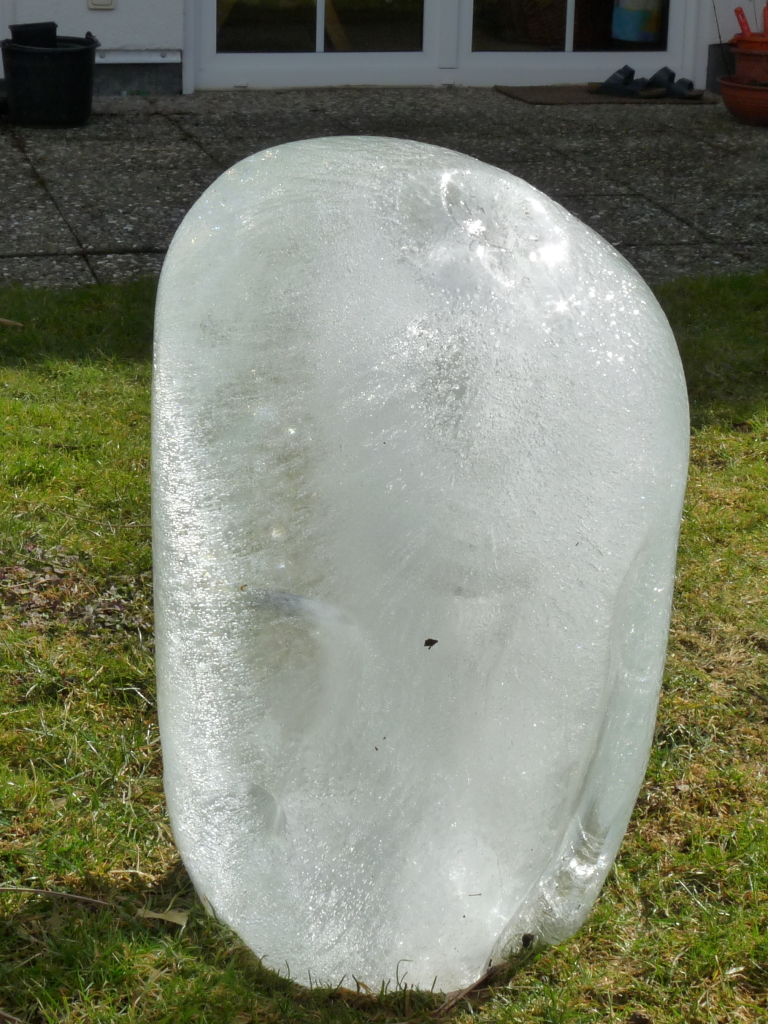 No UFO - just water.
Posted by Mausi at March 13, 2009 04:47 PM
Trackback Pings
TrackBack URL for this entry:
http://mt3.mu.nu/mt/mt-tb.cgi/5756
Comments
An impressive iceberg, some beautiful crocusses at last and grass to roll out the fur on, what more could anyone ask for?
Posted by: The Gray Monk at March 14, 2009 03:32 PM
Post a comment