« And I thought I was the only one .... | Main | Disaster in Cologne »
March 03, 2009
Nocturnal visitor
Came home last night to find that I have a new garden resident. THis full grown hedgehog was rooting around in the grass, obviously hunting. It froze when I leaned closer to look, but obviously didn't feel threatened enough to go for the rolled up state.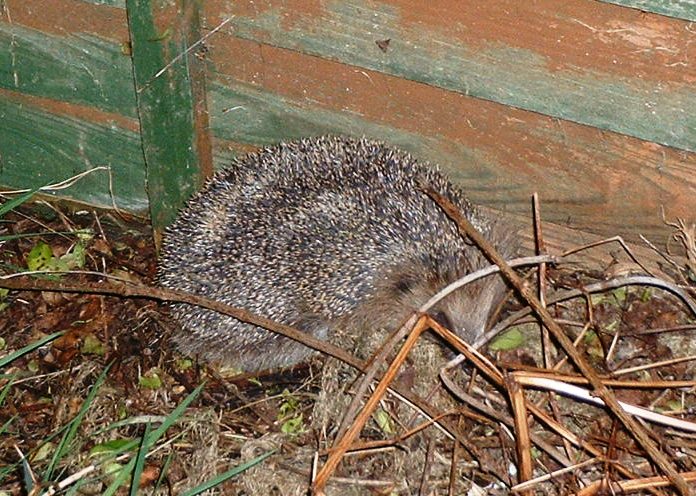 My new resident hedgehog checks my small compost pile - looking for earthworms, slugs and any other delicacy.
They are curious little animals and their gait when in motion always makes me think of a wind-up toy. Anyway, this little resident is welcome and if it keeps the slugs and snails down for me - bonus!
Posted by The Gray Monk at March 3, 2009 06:55 AM
Trackback Pings
TrackBack URL for this entry:
http://mt3.mu.nu/mt/mt-tb.cgi/5745
Comments
Post a comment