« Socialist Economics explained.... | Main | Sunday rambles »
February 21, 2009
Plymouth
This last week saw me visiting Plymouth - a city with which my family have many connections down the centuries, possibly even among the Pilgrim Fathers since there were a number of Gloucestershire Coxes among the Quakers who decamped to the New World from this famous harbour. In reality there are two harbours, the ancient commercial harbour to the East of the Hoe and the Royal Naval Dockyard to the West. Mind you, as ever here, the age of the Naval Dockyard is hardly "modern", though the docks and facilities there are certainly among the latest anywhere. It is now much reduced from the days when the Navy was a world force, though it is still home to several of the Fleet's major ships and the port where many of the nuclear submarine Fleet have their maintenance and their home.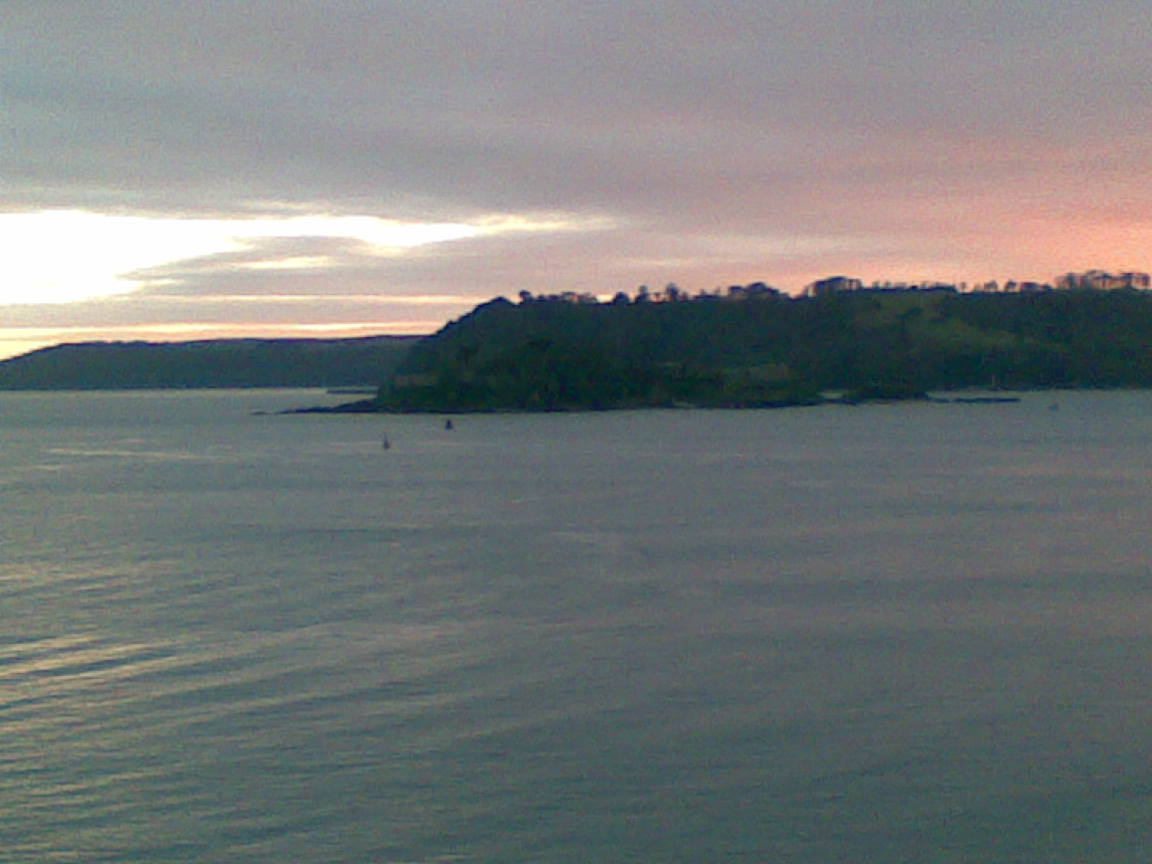 Drake's Island sits like a cork in the neck of a bottle and guards the entrance to the River Tamar and the approach to the Naval Dockyard.
Plymouth suffered badly in the second world war and seems to have suffered badly in the post war reconstruction. That said, it still retains a character which is surely unique and the redevelopment of some of the old docks, such as the King William Victualling Yards are slowly rebuilding it. It still has its naval presence and the Royal Marines still occuppy Stonehouse Barracks, things my father would recall, but it is a very much reduced presence, something the present government seems hell bent on reducing to nothing.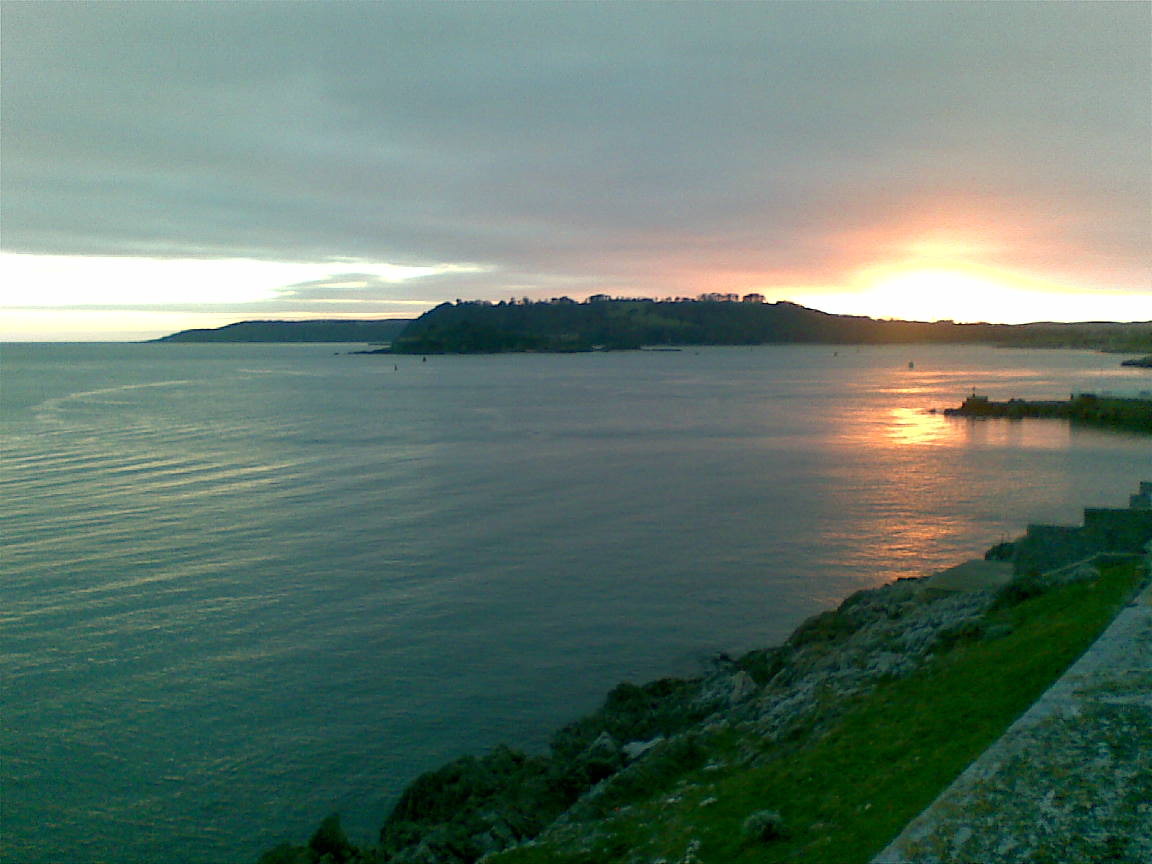 The deep water channel up the Tamar past Drake's Island. The RN Dockyard is further upstream and this is the entrance to the approach. The other side of this river is Cornwall or Kernow as some now insist on calling it.
One does wonder what Sir Francis and the many famous and sometimes infamous Admirals who have called this their home port would think of it now. One hopes they would regard it with at least affection.
Posted by The Gray Monk at February 21, 2009 02:17 PM
Trackback Pings
TrackBack URL for this entry:
http://mt3.mu.nu/mt/mt-tb.cgi/5734
Comments
Great photos Pat. The Gorse Fox loves that part of the country... and indeed the Silver Vixen's family hails from Devon and can be traced back through 4 centuries.
Posted by: Gorse Fox at February 22, 2009 02:20 PM
Thanks, not bad for my phone! It is a relly beautiful part of the country.
Posted by: The Gray Monk at February 22, 2009 10:53 PM
Post a comment