« Planetary displacement? | Main | Weather 1 - England 0 »
February 04, 2009
Historic Ships
Mausi loved to stroll around the docks and piers in her spare time in San Francisco. One great attraction was the assembly of historic ships at Hyde Street Pier.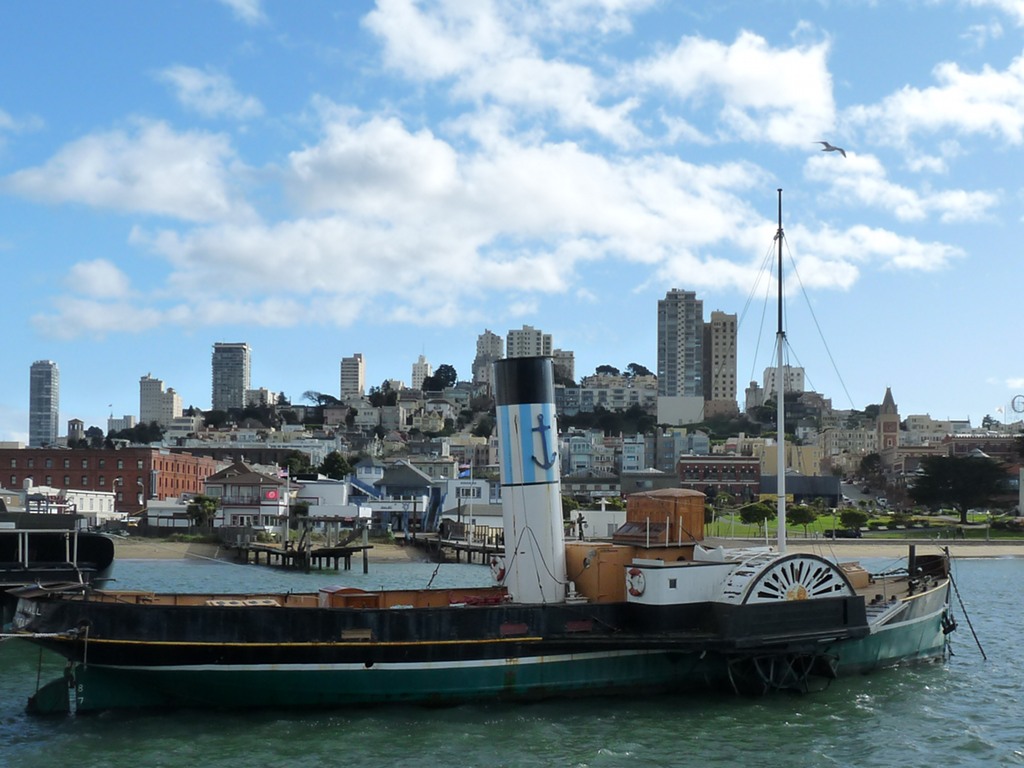 Eppleton Hall: Length Overall - 100 feet, Beam Over Guards - 33 feet, Draft - 7 feet, 4 inches, Gross Tonnage - 166
Tugs like the Eppleton Hall were used in the coal ports of Northern England to tow barges and shipping. Similar paddle tugs were in use in San Francisco during the 1850s and 1850s. The Eppleton Hall was built in 1914 by William Hepple and Company. She is powered by two single cylinder "grashopper" type steam engines. Independent engine control gives the boat enhanced maneuverability. In 1968 the Eppleton Hall was retired from work on the River Wear in England and extensively restored. She steamed to San Francisco under her own power in 1970. Fascinating! Mausi would have dearly loved to see her cross the Atlantic.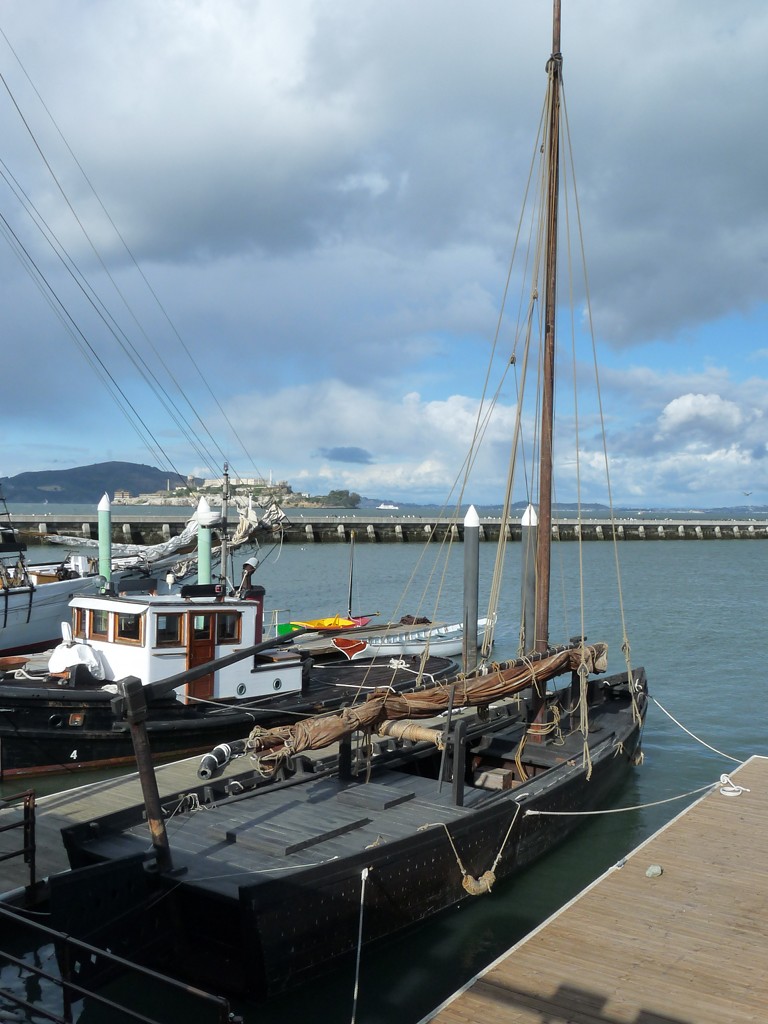 Grace Quan: width of nets at mouth - 30-40 ft, depth of waters fished - 5-15 ft, typical day's catch - 1,150 lbs, number of junks fishing 1900 - about 30
Another boat from that period is the Grace Quan, a typical San Francisco Bay Shrimp Junk. As you can see from her build she is well suited for working big nets in shallow water. Using a barrel windlass the fishermen were able to pull large nets with hundreds of pounds of shrimp on board. The San Francisco Bay Junks were modeled after the junks used in the southern Guangdong Province in China and most of them carried a single, fivebatten lugsail. If the wind was calm they could also be rowed by oars from the bow and by a long sculling oar from the stern.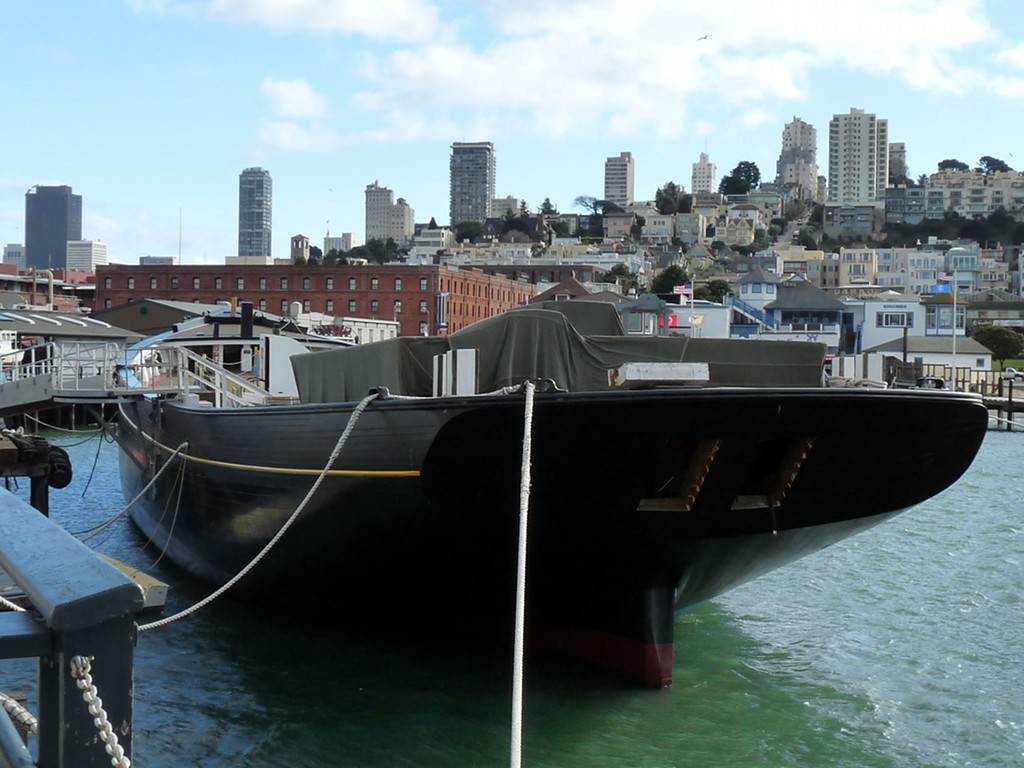 Thayer: Length on deck - 156 feet, Beam - 36 feet, Draft - 11 feet, Gross Tonnage - 453
Mausi quite lost her heart to this beautiful ship called Thayer. She was one of 123 three-masted schooners built on the West Coast for the lumber trade. In 1925 she became a codfisherman, fishing in the Bering Sea. She made her last trip in 1950, which was also the last commercial voyage by a West Coast sailing vessel. What a sight she must have been under full sail!

Posted by Mausi at February 4, 2009 07:36 PM
Trackback Pings
TrackBack URL for this entry:
http://mt3.mu.nu/mt/mt-tb.cgi/5717
Comments
Post a comment