« I hate motorways ..... | Main | To the East »
November 21, 2008
Book launched
The sequel to Out of Time, The enemy is within, has finally been published. You can find it here, at Hallmark Press International's online shop and you can find it on Amazon.co.uk but not, at present on Amazon DOT com. Why the difference - its because Amazon has an exclusion policy on any book published by a Publisher who uses "Print on Demand" unless it is through their own "Booksurge" POD printers. To add insult to injury, my publisher tells me that Amazon also take a 60% cut of any book price - the norm in a bookshop is 35%! That, in turn, eats dramatically into the royalty paid to the author, so where the book is bought in a bookshop and the author gets £2 a book, from Amazon he or she gets an average of £0.15p! OK, so Amazon sell a hell of a lot of books - but an author would have to be a topseller to make anything out of the sale of their work through that little deal.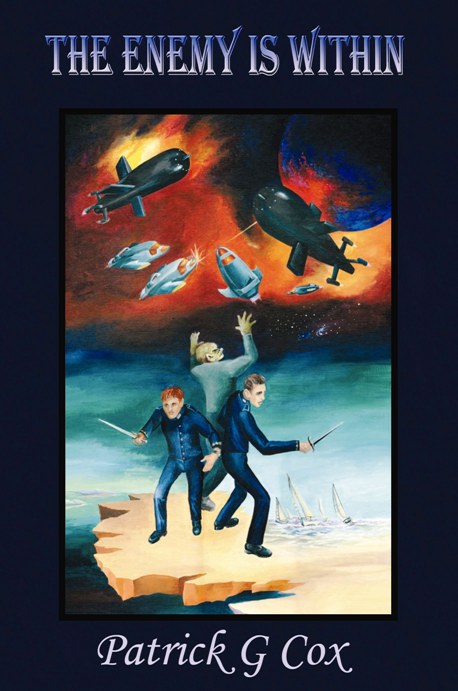 While I'm pretty sure this is "anti-trust" old fashioned "monopolistic behaviour and an effort to drive all other POD printers off the market, it is a problem for the publishers themselves rather than for the authors - except, of course, that it hits the authros rather hard if people can't buy their books.
I suggest that those who find they can't get it from Amazon should try ABE Books or your local bookstore, both will welcome your custom and both will order it if they haven't got it in stock. Neither will do an Amazon and refuse to order what they are obliged to list with a blatant lie beneath it.
Posted by The Gray Monk at November 21, 2008 02:51 PM
Trackback Pings
TrackBack URL for this entry:
http://mt3.mu.nu/mt/mt-tb.cgi/5615
Comments
Post a comment