« Pwll Deri | Main | Happy Birthday to the Postulant »
October 12, 2008
The cover art for The enemy is within!
The cover art for my book "The enemy is within!" is finally ready. It has been created by the Cape Town based artist, Derek Snell, who does a great deal of commercial artwork for a living. I think you will agree that he has managed to create something intriguing and special in this cover, capturing the characters and elements of the story very graphically.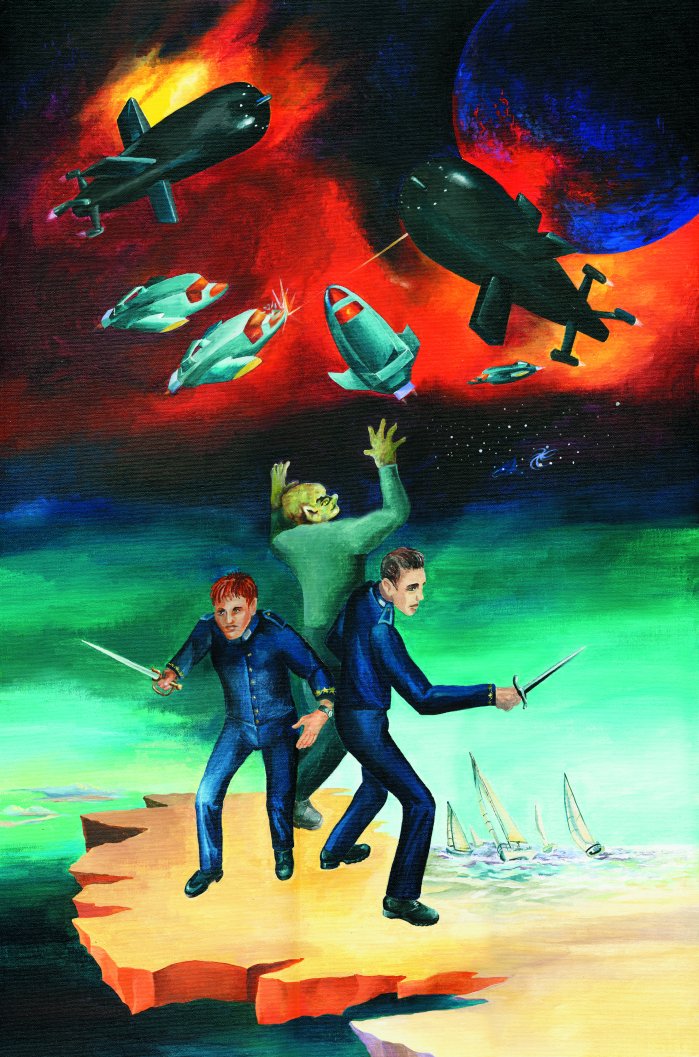 The artwork for the cover of "The enemy is within!"
Marketing for the book will begin soon and the final proofs should be with the printers within the week. Then its full steam ahead to publication in early November. Watch this space!
Posted by The Gray Monk at October 12, 2008 01:51 PM
Trackback Pings
TrackBack URL for this entry:
http://mt3.mu.nu/mt/mt-tb.cgi/5587
Comments
Posted by: vw bug at October 13, 2008 12:06 AM