« Cover design approved | Main | A legal step too far? »
October 17, 2008
Crazy patterns
Glass reacts to sudden cooling in a very odd way. As anyone who has placed a hot Pyrex dish on a wet spot on a sink will tell you - it immediately breaks or shatters. Most people don't know that there are a number of differences between window glass, Pyrex and - for example bottles and drinking glasses. Window glass is created using a silica sand and soda ash mix, bottles and drinking glasses, plates, etc., are another form of soda glass but usually with metal salts added to colour it or give it special properties. Borosilicate glass (Pyrex) is the most heat resistant, but there are limits to what you can do to it even so.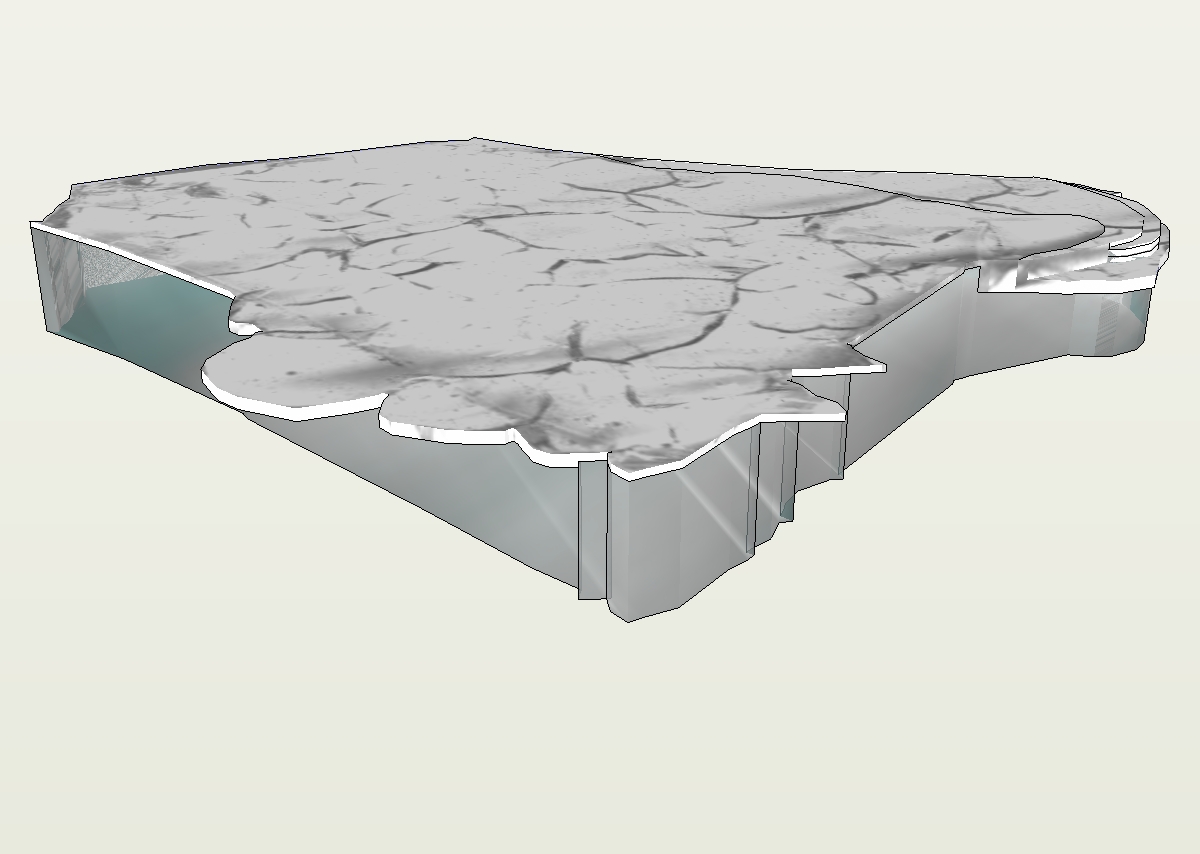 This artists representation of a crazed surface on a piece of window glass was created for me from a photograph.
As I have said in a previous post, glass cannot transmit heat easily so uneven heating or cooling will result in it cracking. The effect seen in this picture is the result of small drops of water striking the surface of a very hot piece of glass. The water drops cause the surface to shrink, breaking the surface tension which holds it together and causing a "crazing" of small fractures across the surface, many less than a milimetre in depth. Larger drops of water cause the "flaking" seen in this picture and these have edges that rival the sharpest razor blade.
Well, you did know I was an anorak on this subject!
Posted by The Gray Monk at October 17, 2008 06:20 AM
Trackback Pings
TrackBack URL for this entry:
http://mt3.mu.nu/mt/mt-tb.cgi/5592
Comments
Post a comment