« A mechanical nightmare .... | Main | Skipped day »
September 01, 2008
Ferry across the Murky - sorry Mersey.
Last week I spent three days at an exhibition in Murkyside, otherwise known as Merseyside, in the City of Liverpool. The conference centre is a super modern building on the Albert Dock, once the bustling hub of shipping, but now, like so many of the UK's former commercial and industrial sites, a complex of shppoing malls, museums and hotels. The city itself is undergoing a massive programme of rebuilding, evidenced by the number of boarded up structures decaying quietly and the forest of tower cranes on those sites that are being redeveloped.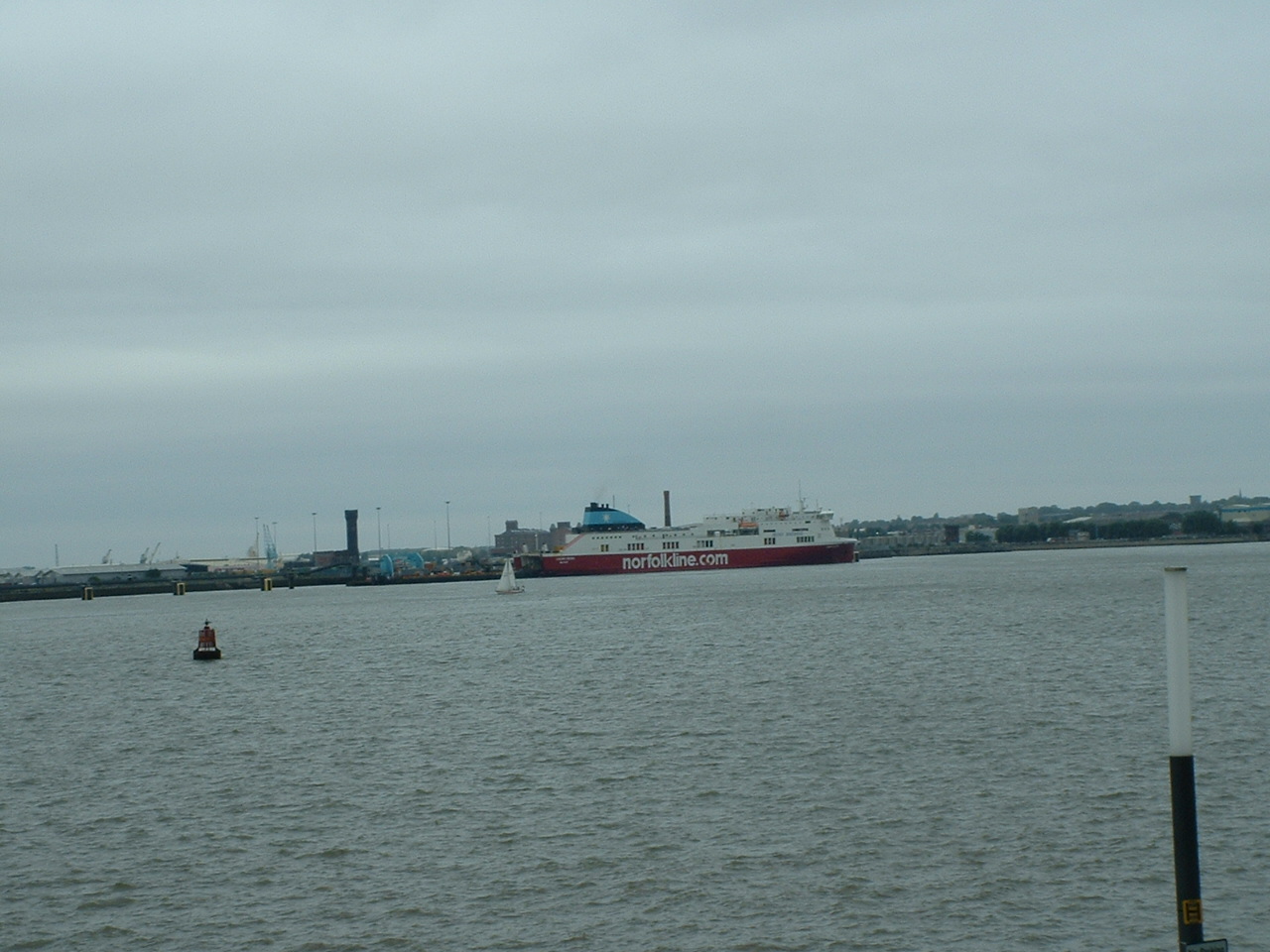 Some of the Irish Sea ferries berthed on the Birkenhead side of the river. Birkenhead was always considered "posher" than Liverpool apparently. The ferry made famous by the Beatles berths just upstream of the two ships in the picture.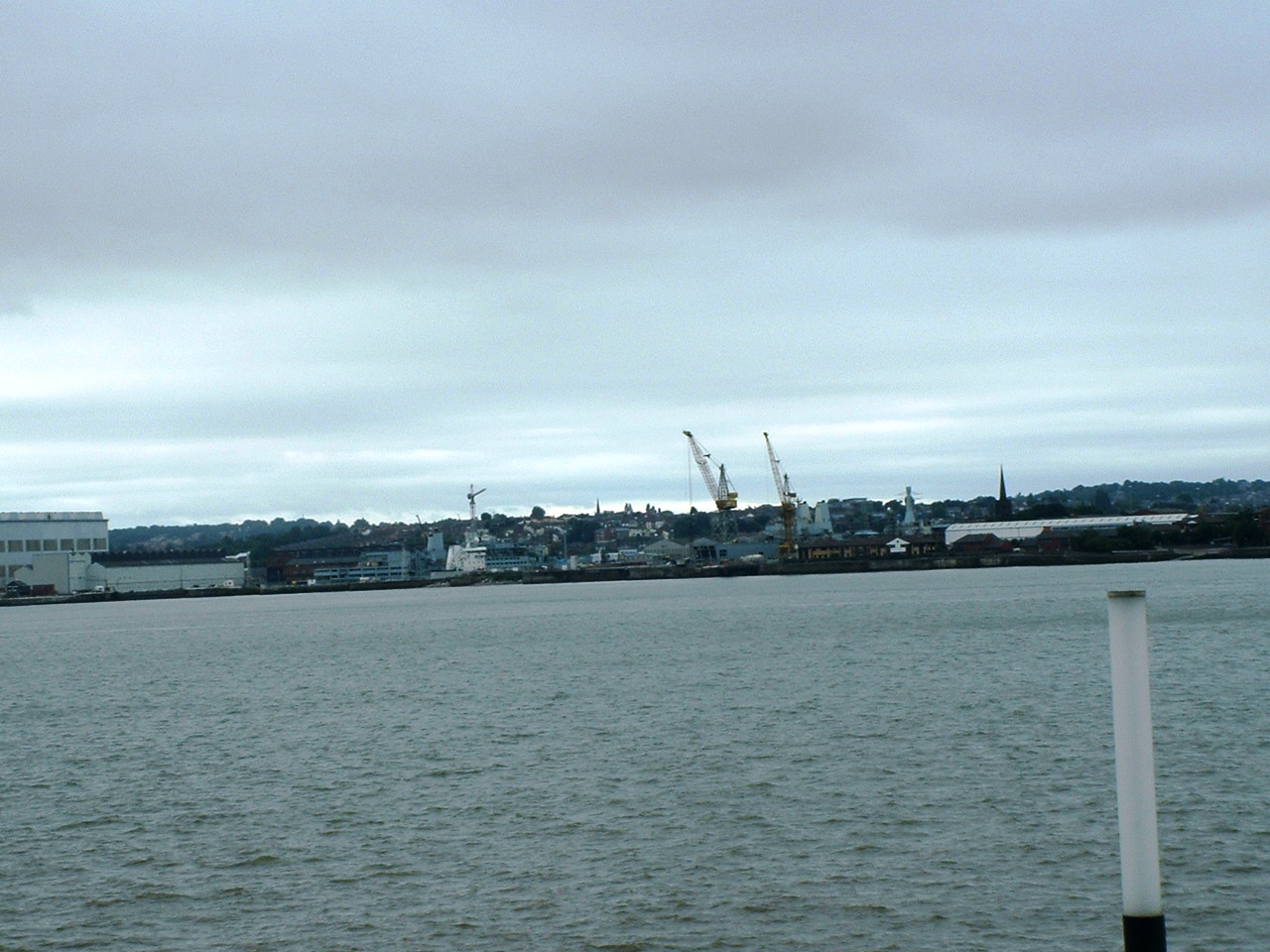 The former Cammell Laird Shipyard. Cammell's have long gone, but the site is still used for ship repair and maintenance - as demonstrated by the pair of Her Majesty's Grey Funnell liners from the Royal Fleet Auxilliary undergoing maintenance work.
Liverpool and Birkenhead (LIverpool was once in Lancashire and Birkenhead in Cheshire - but now they are both part of "Merseyside") used to be thriving commercial and industrial centres. Liverpool particularly for its Transatlantic trade. This was the home of Cunard and White Star lines, the home port of the most famous trans Atlantic liners of all time. Now the port is gone, the victim of a failure by successive governments to modernise the facilities ro to tackle the rampant Socialist Unionism that has destroyed all hope of Britain ever recovering its industrial base on any meaningful scale. Liverpool in particular suffered badly under the Labour Party's caball in the early eighties who imposed a mafia style "Soviet" control over the Merseyside region. What was left of their industry simply went to the wall.
Cammell Laird has been the victim of Whitehall intransigence as well. Cancellation of orders for the navy, encouragement of foreign military sources for equipment and "trade offs" with Europe to reduce our ship building capacity to the benefit of Spain, The Netherlands and France to name but a few of the beneficiaries.
I will confess that it is twenty years since my last visit to this city and I found that visit depressing in the extreme. I haven't seen much to encourage me on this visit either. Certainly the bits I visited on this occassion had the feel of a place where the lights were on - but there were few people at home.
Posted by The Gray Monk at September 1, 2008 10:35 AM
Trackback Pings
TrackBack URL for this entry:
http://mt3.mu.nu/mt/mt-tb.cgi/5544