« Tight schedules | Main | Ramblings among my books ... »
August 06, 2008
All good things must come to an end...
Sadly, yes, and so Mausi's blissful time at the Monk's has ended and she returned to Germany yesterday evening. During the flight the weather cleared up over the continent and temperatures in Frankfurt were around 26 Centigrades. A real improvement to the 16 in Birmingham!
Today was even better with a crystal clear blue sky, sunshine and temperatures around 30 Centigrade. A quick inspection tour through the garden this morning told her that it had run away from again - must be the umpteenth time this year! Sigh! Especially the gazebo needed a clear-up. It was invaded by creepers and thorny berry bushes.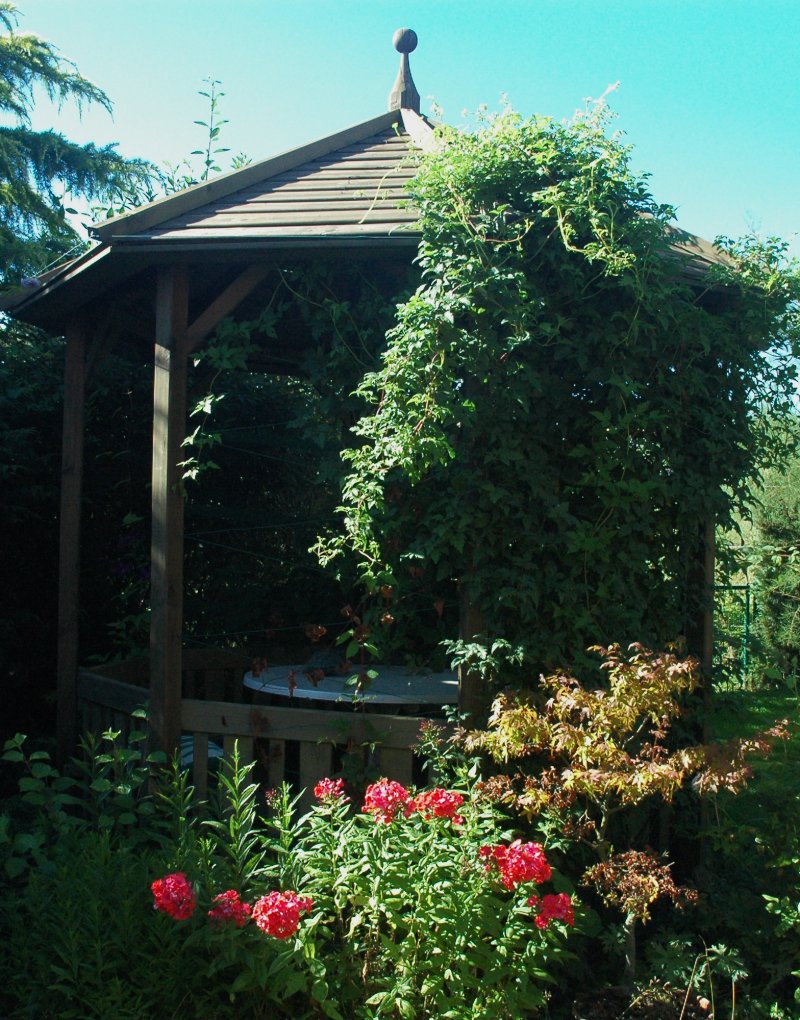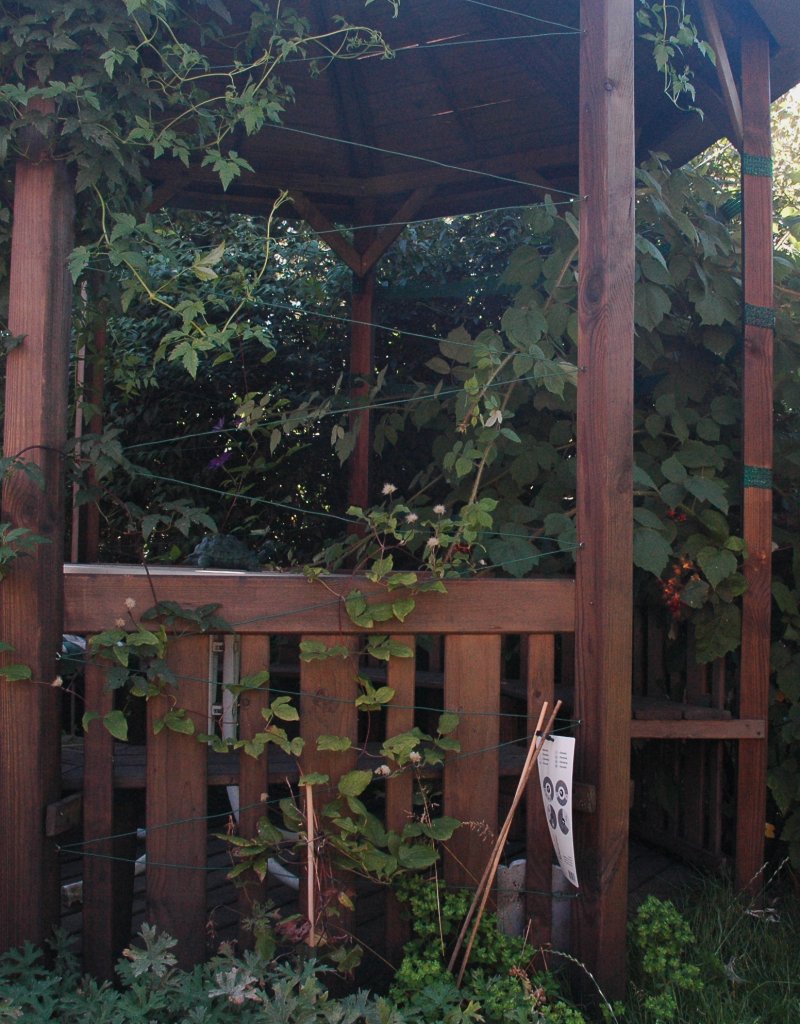 The gazebo - taken over by vegetation
Mausi, the cat, gave a helping paw as best she could. Every now and then, however, she had to find a cool place. Nothing like hiding under a wet towel on a day like this.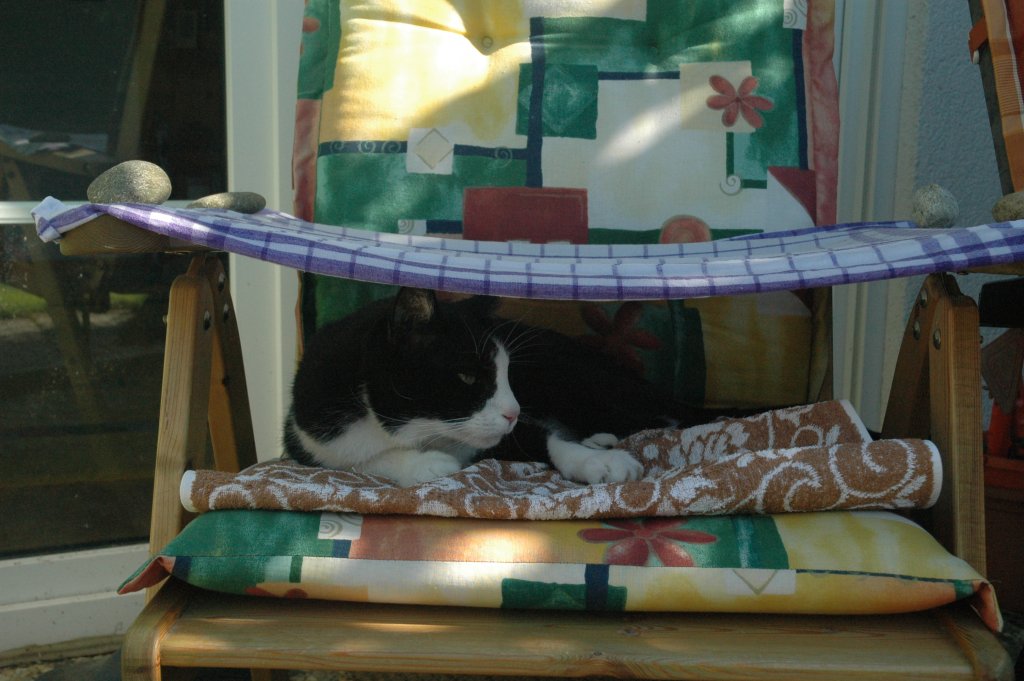 It might look stupid - but it is COOL...
Now the gazebo is ready to be used again and the berries made a very good dessert tonight.
Posted by Mausi at August 6, 2008 08:24 PM
Trackback Pings
TrackBack URL for this entry:
http://mt3.mu.nu/mt/mt-tb.cgi/5517