« Medieval banqueting - 21st Century style | Main | An interesting admission .... »
July 18, 2008
Memories
One thing I guess I am not short on is memories, good and bad, but I would have to say mostly good. I was clearing out some files recently and came across the papers for my trip to Belgrade now almost three years ago. Several things stand out about that trip, not least the degree of warmth with which I was met at every level, even in the streets. I was reminded also by the fact that I recently had the pleasure of showing three young men from Serbia around the Abbey, so when I found this picture while looking for something totally different, I realised I should put it up as today's post.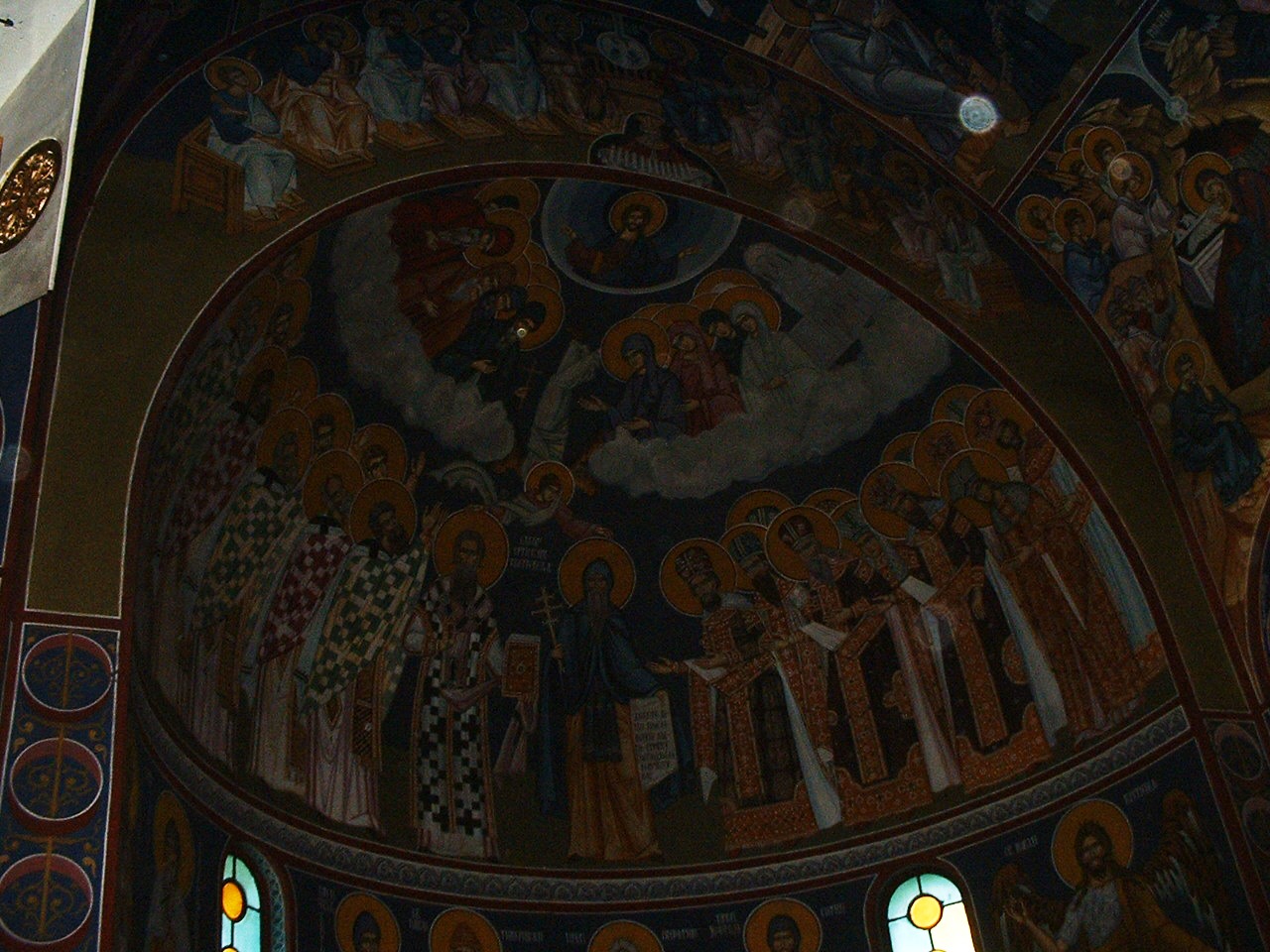 The decorated dome of a small Serbian Orthodox Church which stands in the shadow of what will eventually be the largest Orthodox Church in the world.
The Serbian Orthodox Church, like their Romanian cousins to the East, is heavily influenced by the Byzantine style. The iconography is very Byzantine and the decoration follows a similar pattern.
I have been invited to spend a holiday there with a friend, Professor of Engineering at the University of Belgrade, and must find his address. Its time I visited him again.

Posted by The Gray Monk at July 18, 2008 07:20 PM
Trackback Pings
TrackBack URL for this entry:
http://mt3.mu.nu/mt/mt-tb.cgi/5498
Comments
Post a comment