« Word Power | Main | Erratic posting »
July 03, 2008
A Cat's Sufferings
As if life weren't hard enough for a cat these days - yes, how would you like to have to walk around in a black-and-white furcoat at 30 Centigrad in the shade,pray - one of my human slaves had to make life extra uncomfortable for me last week.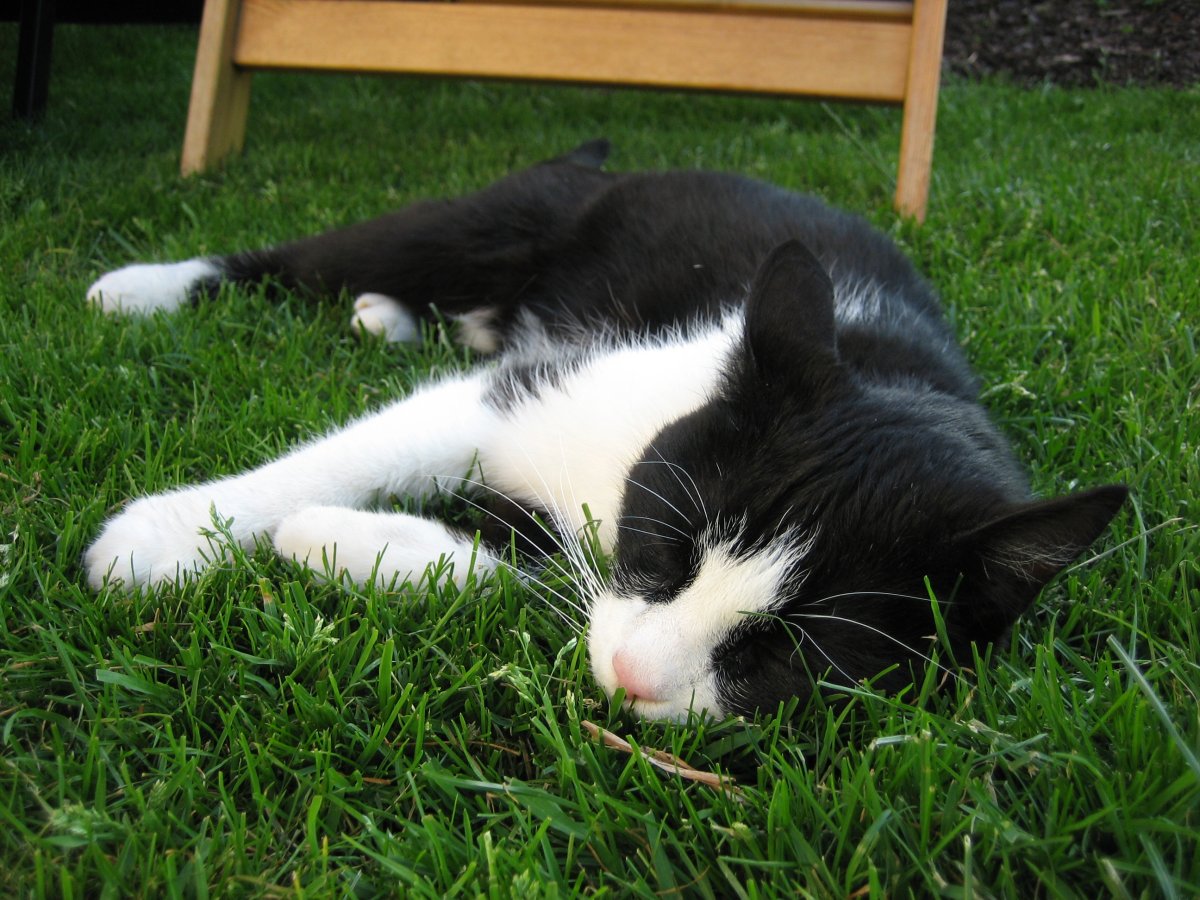 With all this global warming around all you can do is trying to find a shady place and cool your tummy down...
So, okay, I had a cyst on my back and it was filling up and discharging all the time, and yes it was get bigger, starting from the size of a pea it had now reached the size of a table tennis ball. And true, there was a little wound on my lower jaw and something was growing out of it - but still, that's no reason to drag a cat to the vet if you ask me. And I absolutely resent the way it was done. I came walking into the house one evening and stayed on for a little nap, which I don't usually do at this time of the year. I prefer to spend the nights outside. My human eventually closed the shutters on the windows and went upstairs to bed. That's not a big deal, I know, I only have to go the bedroom and ask politely to be let out. Which I did, after a couple of hours. No reaction! I went downstairs hopefully but no one followed. So I tried again, sotto voce - no reaction! Next time I entered the bedroom I decided to change tactics - I jumped onto the bed and tried a long PUUURRRRRRRRRR! right into the ear. She didn't even stir!
At four o'clock in the morning I finally gave up, went downstairs and made myself comfortable on top of a big pile of freshly laundered bedclothes that awaited ironing. Serves her right!
And guess what - when my slave came downstairs eventually I still didn't get breakfast and she didn't even tell me off for lying on that pile. That was when I started to smell a rat. My suspicions were confirmed when she put me in that wicker basket. She usually takes me to the vet in that one, but it was not the time of the year to have my tetanus shots and the like! I was not in a very good mood when we arrived at the vet. I felt very hungry.
I didn't know then that I would feel a lot worse when my human picked me up again at lunchtime. Gosh, I felt as weak as a kitten and as sick as a dog. First thing I did when we got home was that I threw up in her front garden. Serves her right! All afternoon I tried to recover from the drowsiness and the loss of balance. Believe it or not - for hours I couldn't walk in a straight line. I felt extremely sorry for myself.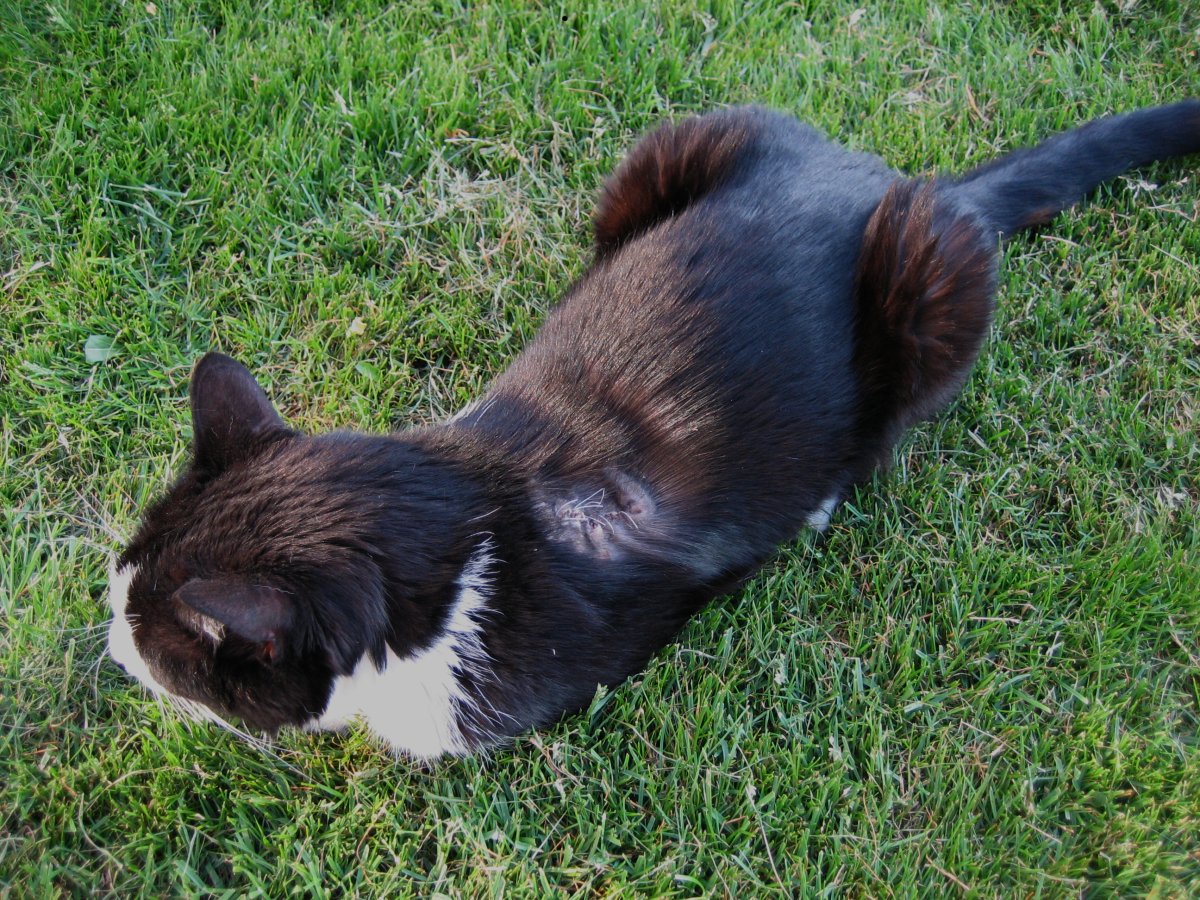 Poor me!
By four o'clock that night I had recovered enough to leave the house on my own paws. This time she let me out. But I hadn't forgiven her yet, oh NO. I refused to come inside the house again for two days and insisted on being served my meals outside in the garden.
After a week now I feel quite well again. I still have that wounds on my chin and back, all stitched up but it doesn't bother me too much. I only hope the fur will grow quickly again. Although it is a relief to have a bit of it off in this weather but in my experience bald patches never show off to your advantage. I have a strong suspicion we'll have to go to the vet again soon and have those stitches out. Well, this time I'll be prepared. Watch out, humans!
Posted by Mausi at July 3, 2008 04:53 AM
Trackback Pings
TrackBack URL for this entry:
http://mt3.mu.nu/mt/mt-tb.cgi/5483