« Broadcast Evensong | Main | Buy this CD! »
June 03, 2008
Historic house
Near Richmond stands a beautiful Georgian House, once the home of the Clay family, who, in their heyday owned all the land between the present house and Richmond - a long drive by car, never mind on horseback. The last, and perhaps the most interesting, member of this family's male line died in 1903 and the house stood empty and derelict for many years until the 1960's when the then Governor of Kentucky's wife managed to persuade those in power (and its owners) to preserve it. The house now stands in a park reserve owned by the Commonwealth of Kentucky and has been lovingly restored, even some of the original furniture having been recovered.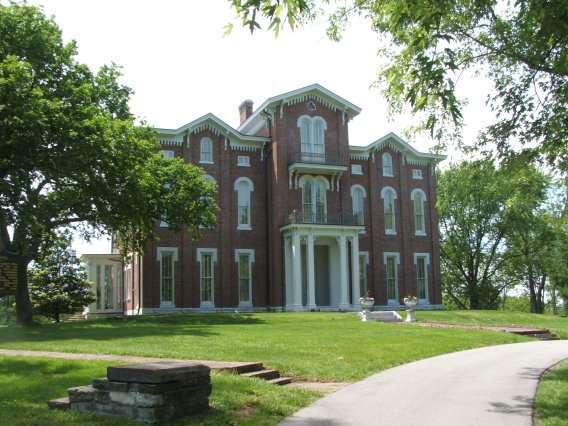 White Hall, the home of Cassius Clay. No, not the boxer turned Muslim.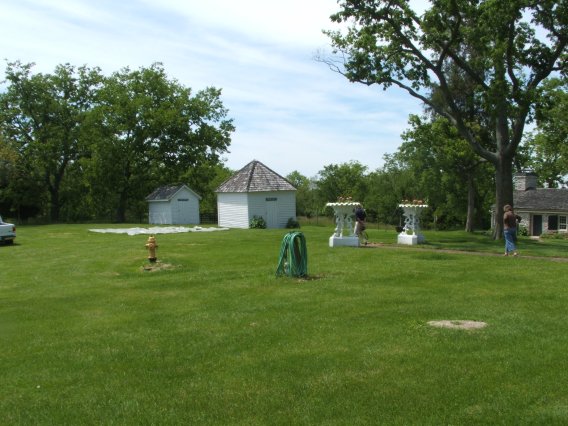 The Kitchen, larder and Ice House were all detached from the main house.
The last occupant, one Cassius Clay, provided assistance to runaway slaves during the run-up to the Civil War - despite being himself a slave owner! As one of my friends described it, he managed to epitomise the tradition of Kentucky Hypocricy - the art of keeping a foot in both camps..... I think perhaps this is a harsh description, but he does seem to have been a colourful character. He is reputed to have kept the Sheriff at bay with a loaded cannon on at least one occassion and refused to allow his estate to be searched for runaways. It seems that his wealth ensured that prosecution wasn't an option for the Sheriff!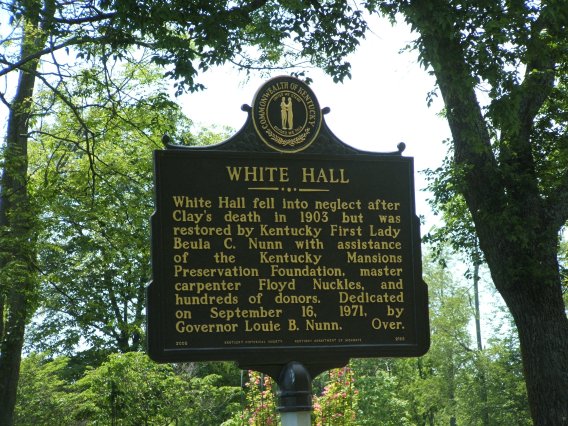 Thankfully someone had the sense to preserve this fascinating piece of America's past.
Posted by The Gray Monk at June 3, 2008 11:48 AM
Trackback Pings
TrackBack URL for this entry:
http://mt3.mu.nu/mt/mt-tb.cgi/5445
Comments
Gorse Fox thinks he's seen this place featured on TV recently... but can't remember where. Gorgeous building.
Posted by: Gorse Fox at June 3, 2008 08:50 PM
Post a comment