« Mugabe wins .... | Main | Open Europe »
June 23, 2008
Down the hole ....
My friends in South Africa have a big problem. Lack of maintenance on the roads (Alongside lack of expansion of services, lack of investment in infrastructure and a few other "lacks") has made any road journey an adventure. The roads have been damaged by heavy traffic - trucks far heavier than they were designed for - and the absence of any money for repair. So, cracks become holes, holes become dongas and eventually sinkholes. Some roads have become totally unusable I'm told and it is now not uncommon to find barriers set up around a hole with no plans to repair it.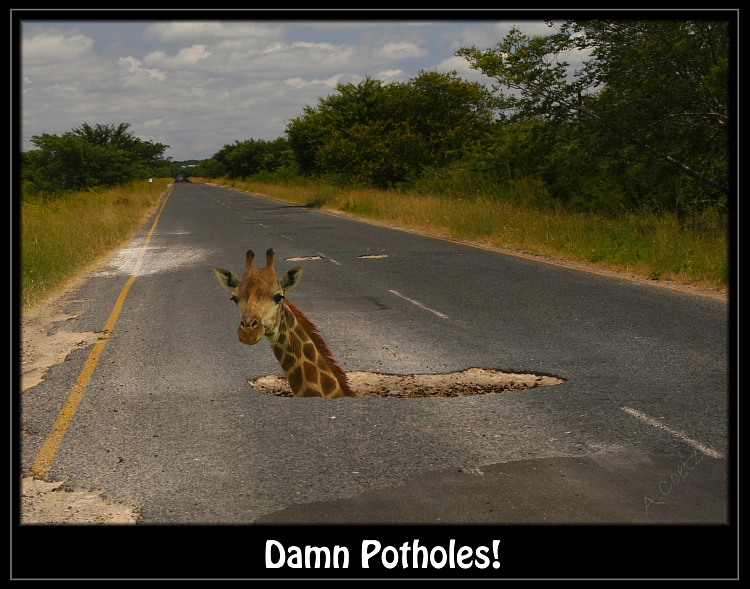 A pothole victim waits for rescue!
As ever, the only thing the hapless residents can do is keep laughing about it.
I don't know who photoshopped this one, but I have to admit it is beautifully done. Thanks Christo!

Posted by The Gray Monk at June 23, 2008 11:06 AM
Trackback Pings
TrackBack URL for this entry:
http://mt3.mu.nu/mt/mt-tb.cgi/5470