« Multi-tasking a Myth? | Main | Believable rumours »
June 28, 2008
A real Star dies .....
This morning I recieved the following from a friend and colleague. Clive and Star were well known, Star being the nicest natured dog I have met in a very long time. Star was the UK's first dog trained to detect the presence of a range of accelerants (Flammable Liquids) in fire debris and his phenomenal performance has contributed in no small way to the resolution of numerous fires. Star will be missed by all his friends and fans, but I'm sure he will be waiting for his handler and friend somewhere - squeaky toy at the ready, to go and find some accelerants ....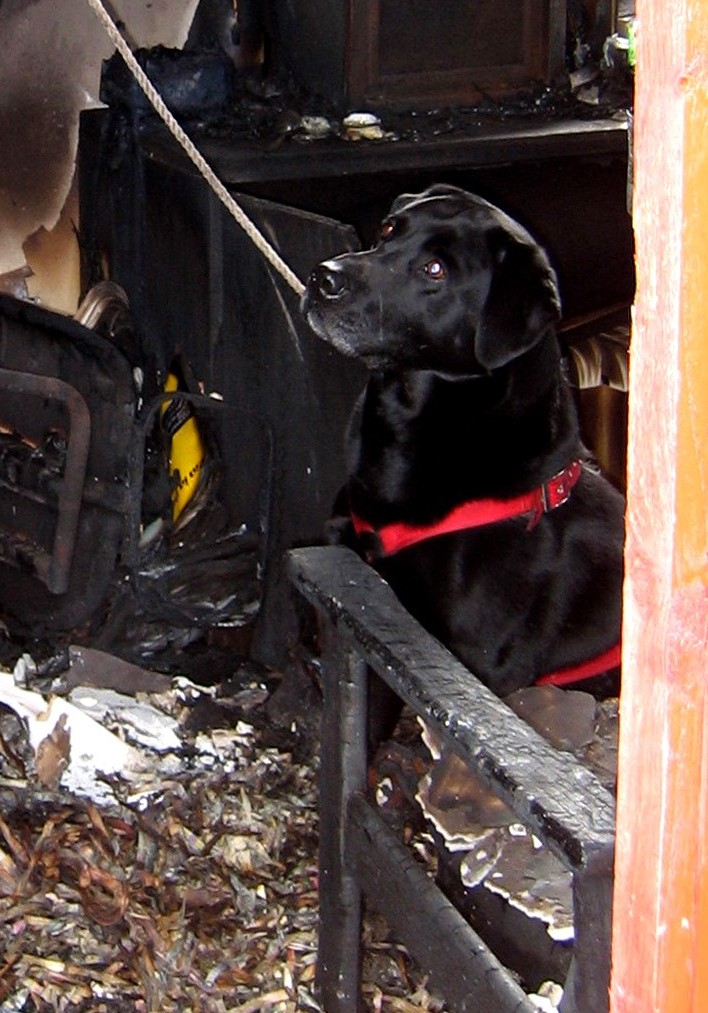 Star at work. He indicated a 'find' by sitting down and placing a paw on the spot.
Star 1995-2008 It is with great sorrow that I report that "Star" is no longer at my side. He had been my constant companion for almost 13 years and had enjoyed a wonderful life before his health finally failed. Star was much loved by so many and had made an indelible contribution to the world of working dogs. He will never be forgotten. Clive G.
Star lived for his handler - and together they have left an indelible mark on Fire Investigation as a whole.
Posted by The Gray Monk at June 28, 2008 08:54 AM
Trackback Pings
TrackBack URL for this entry:
http://mt3.mu.nu/mt/mt-tb.cgi/5478