« Bucharest - city of surprises | Main | Romanian Churches »
May 13, 2008
Dandelion Time
It's Dandelion Time in the village where Mausi lives. The colours at this time of the year are always striking because the summer dust has not yet settled on them.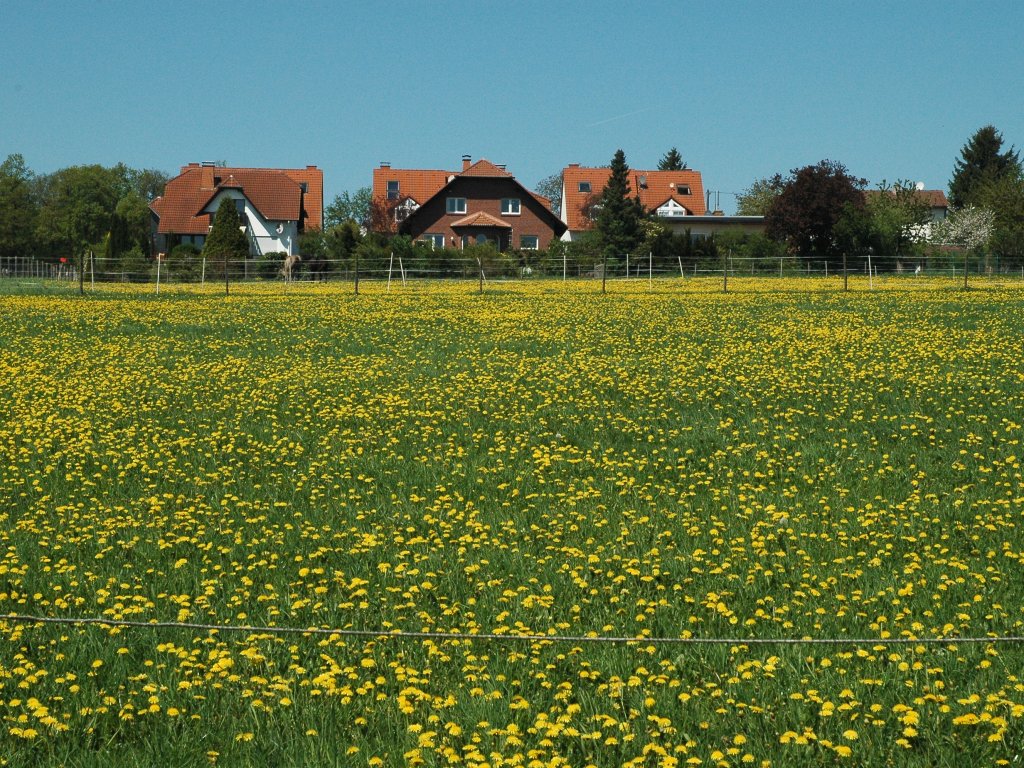 Dandelions in profusion
Once the fields start to get green again in early May overnight the dandelions appear and turn the fields into lakes of yellow. Obviously the dandelions grow much faster than the grass which makes them clearly visible at this time of the year. Mausi loves this sight, especially when there's a clear blue sky above. If only the dandelions wouldn't try to invade the lawn in her garden all the time. However much they are discouraged from doing so they always come back. Sigh...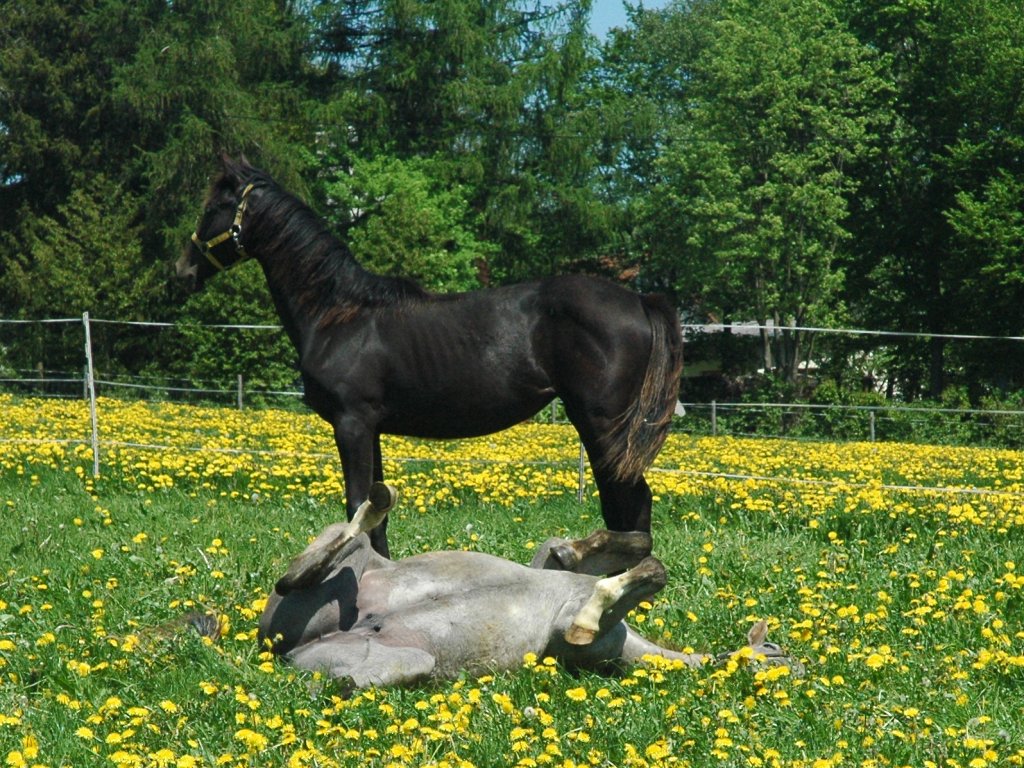 Even the foals from last year seem to enjoy the yellow stuff
Posted by Mausi at May 13, 2008 07:08 PM
Trackback Pings
TrackBack URL for this entry:
http://mt3.mu.nu/mt/mt-tb.cgi/5421
Comments
Posted by: vw bug at May 13, 2008 10:09 AM