« An interesting day .... | Main | Waiting anxiously »
March 27, 2008
Visit into Past Times
An almost clear blue sky and encouraged the Monk and Mausi to take the car out of the garage and drive south to Cirencester today. Cirencester, known as Corinium in Roman times, started out as a fort to help defend the provincial frontier in AD 49. When Wales was conquered and the frontier moved northward the fort changed into a
town which eventually became the second largest Roman settlement in Britain after London. The Monk and Mausi spent a delightful couple of hours in the Corinium Museum. It houses a vast collection of objects from everyday life in Roman times and especially quite a number of mosaics from houses of apparently wealthy members of the Roman society. A great deal of thought has obiously gone into how best to display the objects in the museum and it is well worth a visit.
From the museum the Monk and Mausi took a stroll through the narrow streets of Cirencester.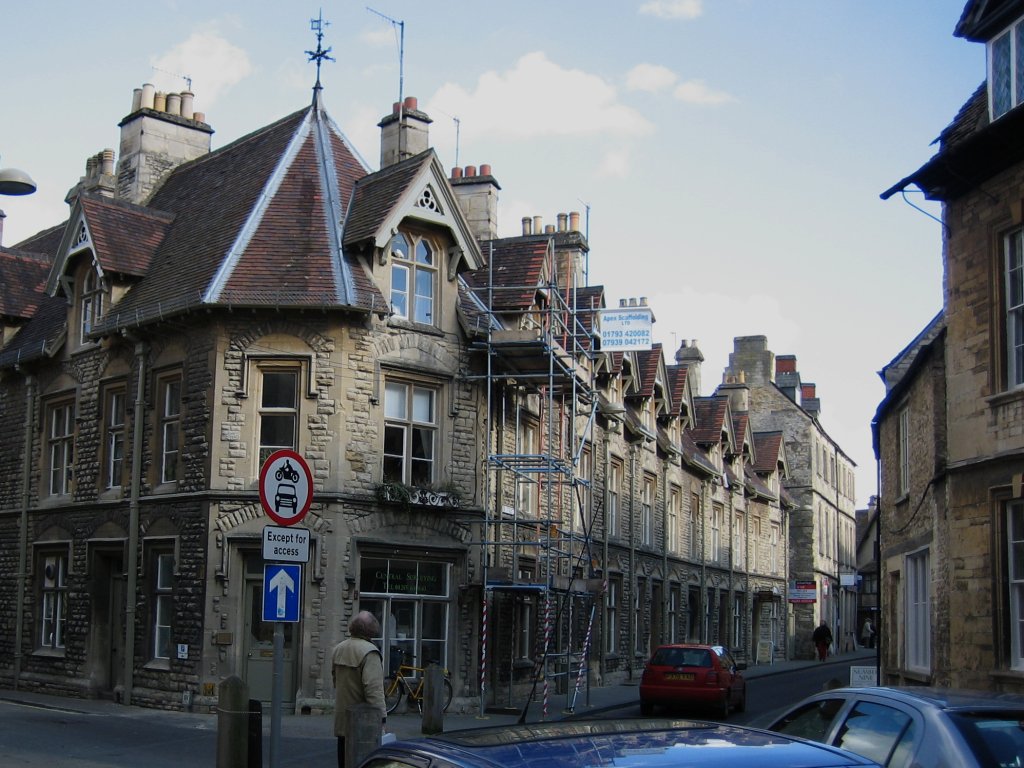 Narrow street of Cirencester with houses in the typical Cotswold style
Not far from the Corinium Museum stands the Parish Curch of St John Baptist, one of the largest Parish Churches in the country. In medieval times farmers in the Cotswolds went into wool production on a big scale. The wool merchants brought real wealth into the Cotswolds' area and often money would be invested in parish churches, known as the "wool churches". St John Baptist in Cirencester is one of them.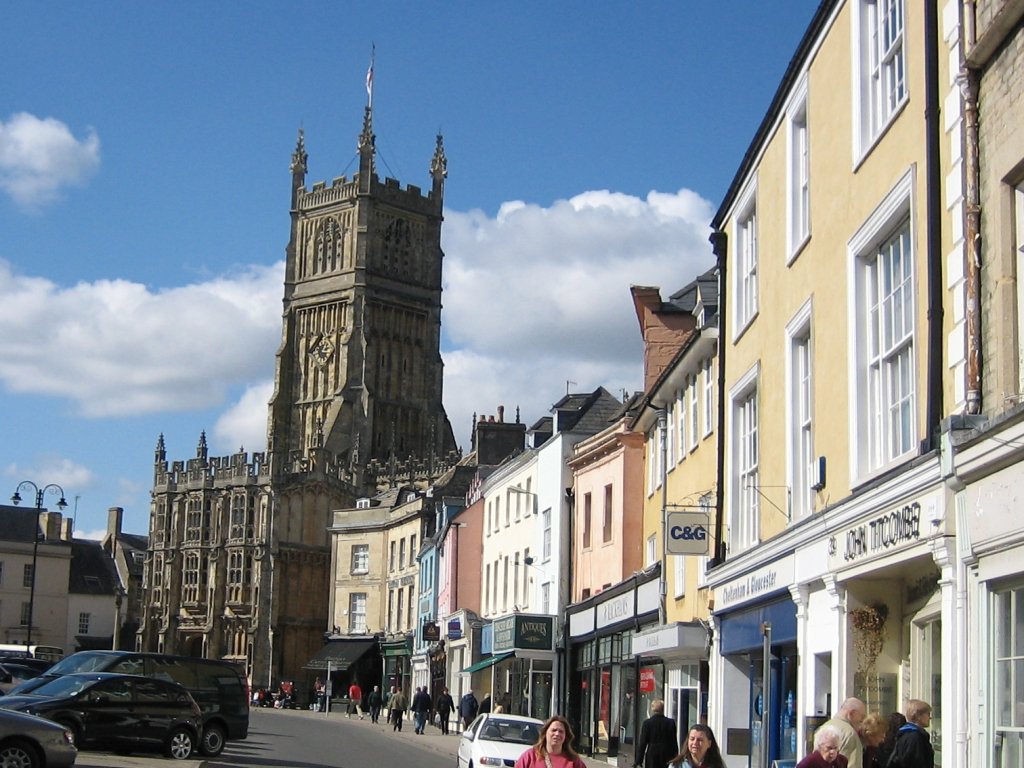 One of the Cotswolds wool churches - St John in Cirencester
The Church is an example of English Perpendicular. Construction work on the nave started in the 12th century but bits and pieces were added until well into the 16th century when the nave was rebuilt and raised in height by 20 ft. Mausi was most taken with St Catherine's chapel, right next to the Chancel.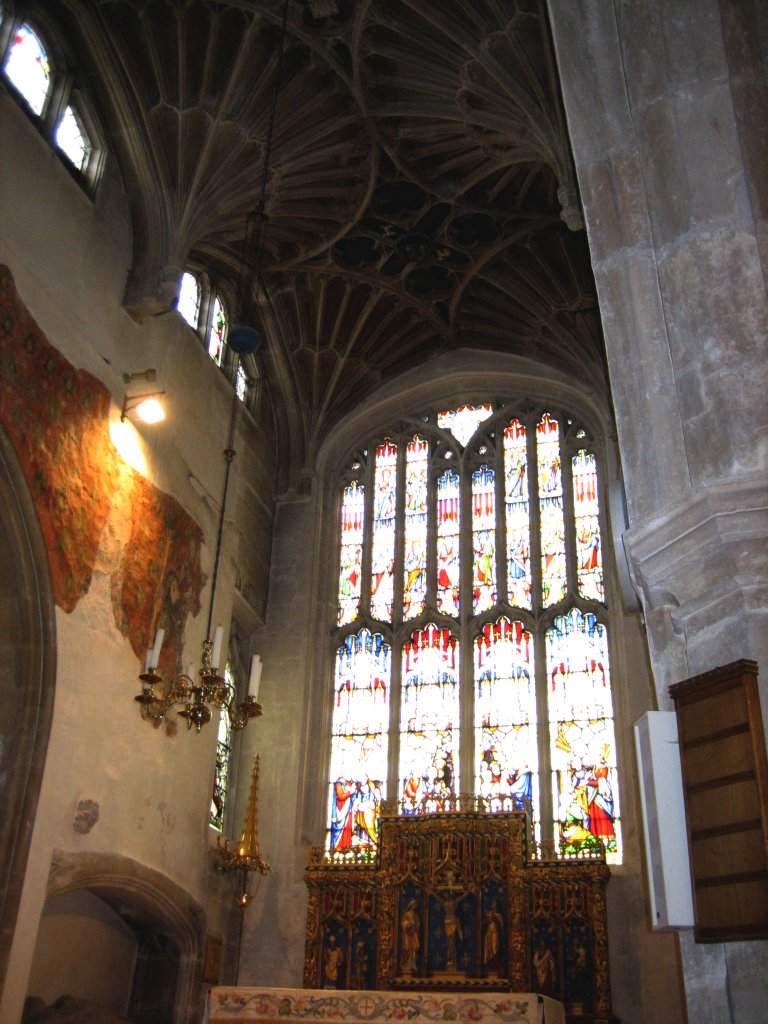 St Catherine's Chapel inside the Parish Church
It was erected in 1150 but the delicate fan vault was installed 350 years later. On the left side remains of the original wall painting, depicting St Christopher carrying the Christ Child, can still be seen. The Monk and Mausi had a good time exploring the church from end to end.
At last they had to make their way back to the parking lot before the meter ran out of coins. The drive back home through that lovely Cotswold landscape just made a perfect ending to a beautiful day.

Posted by Mausi at March 27, 2008 08:45 PM
Trackback Pings
TrackBack URL for this entry:
http://mt3.mu.nu/mt/mt-tb.cgi/5371