« So this is Labour's Multicultural, mutual respect society? | Main | Poll finds Labour more sleazy than the Tories ... »
February 05, 2008
Just boats and beaches ...
The Filipino fishermen run these interesting motorised "canoes" with outriggers for stability. The engine is a marinised V8 petrol or diesel and these things can get up to very respectable speeds, certainly high enough for water ski-ing.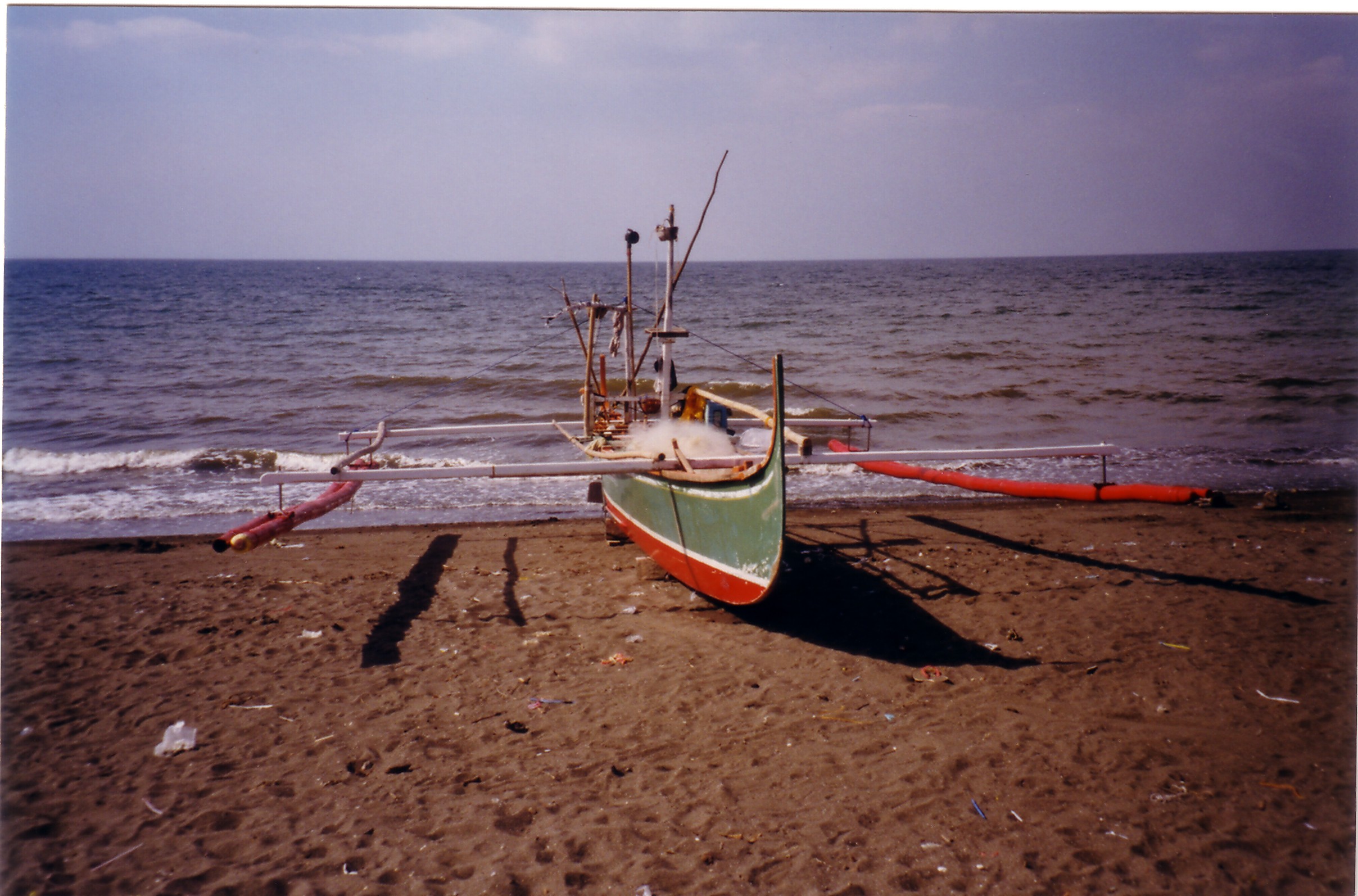 The slim lines of this motorised outrigger canoe can be seen. A heat exchanger under the hull is all that breaks the smooth lines of the canoe.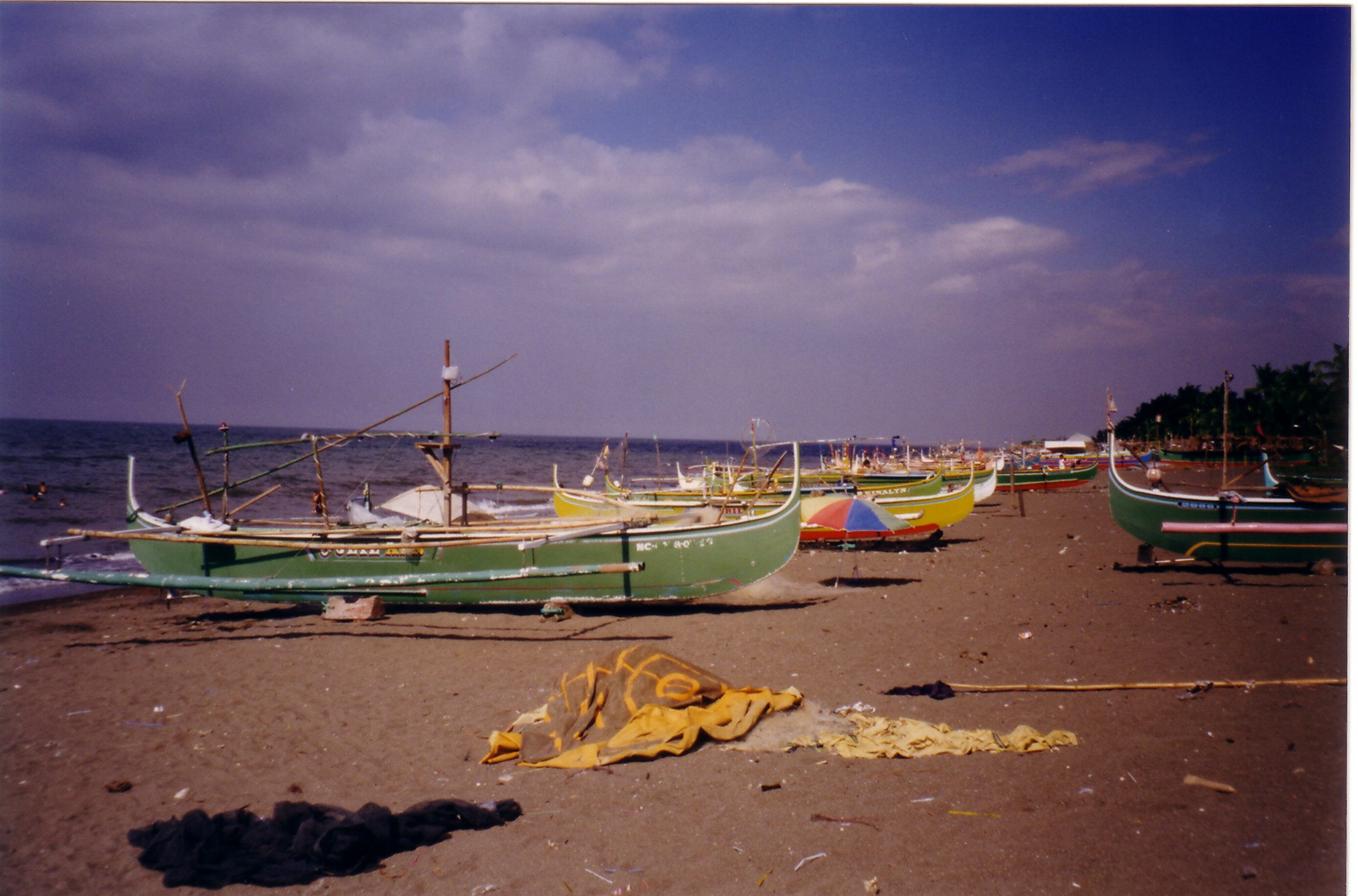 Boats on a beach - these fishing canoes use lines, nets and sometimes divers.
Watching them at sea is interesting, they are far more seaworthy than they look.
Posted by The Gray Monk at February 5, 2008 08:43 AM
Trackback Pings
TrackBack URL for this entry:
http://mt3.mu.nu/mt/mt-tb.cgi/5312