« Let it snow? | Main | Wanderings in Poznan.... »
November 27, 2007
Wandering in Mainz
Wandering around Mainz we visited the Museum, part of the local Schloss and found a fascinating collection of artifacts from civilizations spanning several millenia. One thing I really do admire in German museums of this sort is that they frequently recreate full sized replicas of things they have excavated and which, for obvious reasons, are no longer intact. Thus, this display includes replicas of the small wagons the Celts frequently buried with their dead leaders. I have previously commented on this when I visited the Museum which houses the recovered remains of a number of Roman ships - and the full sized replicas of two warships from that period.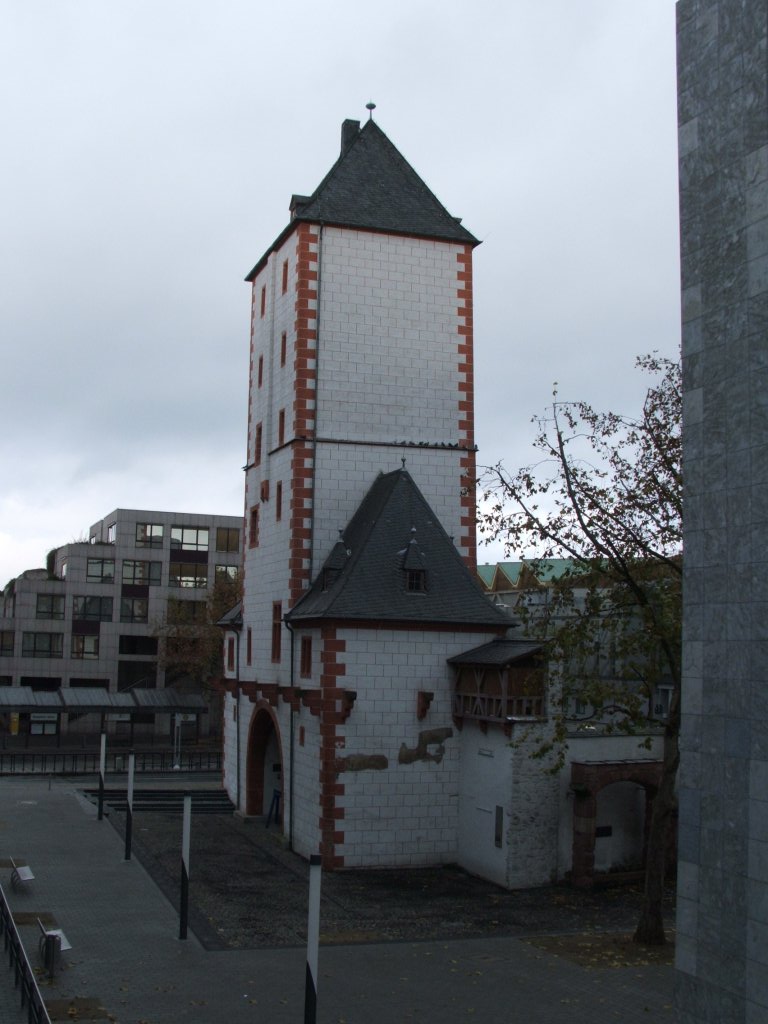 The River Gate of the city of Mainz - from its design and construction in the lower floors it appears to be built on the original Roman gate.
Walking around the old city is fascinating. Much of this was severely damaged in the period 1939 to 1945, but most of it has been carefully and faithfully restored. The Gutenberg Museum near the Dom is also well worth a visit for this houses books from the dawn of printing including one of the few surviving Gutenberg Bibles. The press he used was actually a converted wine press and his great innovation made possible the printing of multiple pages, but, was still limited to printing a maximum of 72 copies a day. The decoration still had to be done by hand and you can see a replica of his press in use as they demonstrate the making of his type and the setting and printing of a page.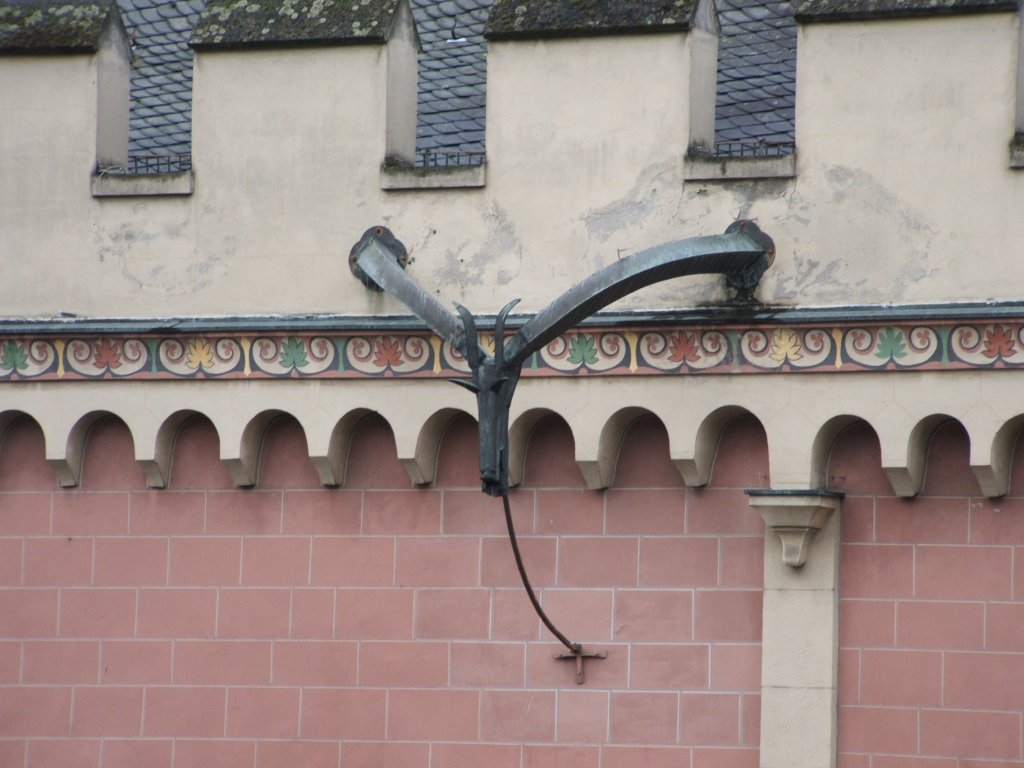 Spotted near the ancient gate, this gargoyle inhabits the wall of a late medieval 'hospital' - now a restuarant.
The restored buildings around the Dom include some really innovative ideas. One, currently under construction has involved the preservation of a row of decorated frontages from the medieval period as a frontage for a new department store and offices. The gargoyles in the picture here provide an idea of the type of unexpected denizen one can meet in wandering some of these old streets. All in all, a place with lots to stir the interest, and I would have to say, people who are welcoming.
Posted by The Gray Monk at November 27, 2007 05:34 PM
Trackback Pings
TrackBack URL for this entry:
http://mt3.mu.nu/mt/mt-tb.cgi/5241