« Musica Deo Sacra | Main | Random 8 response ... »
August 06, 2007
Young warrior
My brother has kindly forwarded a copy of another old photograph, taken on the eve of the Battle of the Somme, it shows my Grandfather and his friend aged sixteen just before they were sent into battle on the Somme. Part of the 36th Ulster Division, the Royal Enniskillen Fusiliers, in which they were serving, were committed on the first day. Henry Nelson Heron and his best friend fell side by side in no man's land and spent three days there in a shell hole unable to drag themselves back to their lines. When finally recovered, they were not expected to live. Thanks to maggots and the fact that the medics felt they would die if their damaged legs were amputated (they were dying anyway according to the senior surgeon!) they did not lose their limbs and they survived, but were subsequently deemed unfit to continue as infantry and were sent to the Royal Garrison Artillery.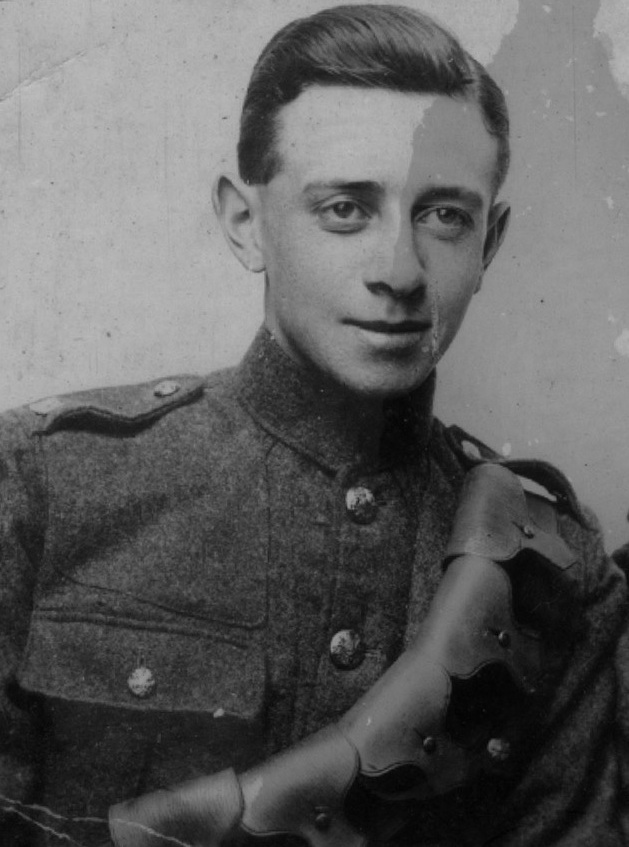 Fusillier Henry Nelson Heron in 1916
Nelson, as he was known by his friends and family, went on to emigrate to South Africa in 1920 and carved out a career for himself. He was always a man of huge compassion and generosity and lived according to a set of values he gained from his father and mother and forged into a code by which he lived. He loved passionately his family, never turned a friend away in any need and never demanded repayment, but he was not a man to be taken for a fool either. That you did at your peril.
As I have unearthed more of his story in this last year I am amazed at just what he achieved and how much he gave to us, his grandchildren. Truly a man to be very proud to have known.
Posted by The Gray Monk at August 6, 2007 04:30 PM
Trackback Pings
TrackBack URL for this entry:
http://mt3.mu.nu/mt/mt-tb.cgi/5117