« Christianity under threat | Main | Only in Africa »
June 24, 2007
Wines
In Mausi's opinion Schloss Johannisberg is a most fascinating place. She still can't get over the fact that a prince abbot would order the tearing down of a monastery - derelict as it may be - and have a castle build instead, as happened here. After the secularization the castle had various owners, one of them Kaiser Franz of Austria. He finally gave the castle to Prince Metternich for his services during the famous Congress at Vienna. The last member of the Metternich family died only last year.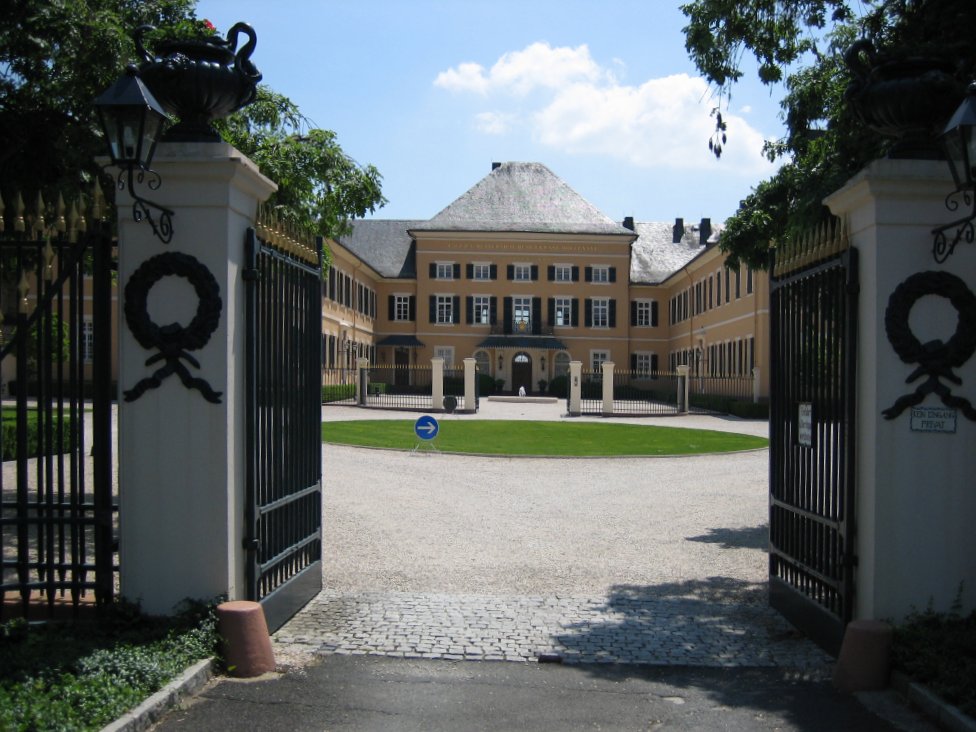 Schloss Johannisberg - a truly beautiful place high up above the Rhine
Vineyards have always belonged to the monastery here and later to the castle. Prince Metternich had been given the castle on the condition that he would pay a certain amount of tax in wine each year to Kaiser Franz.
Apparently, Johannisberg is the cradle of the different special qualities of wine we know today, namely Spätlese, Auslese, Beerenauslese, Eiswein etc. All these were cultured here and as with all good inventions chance played an important role.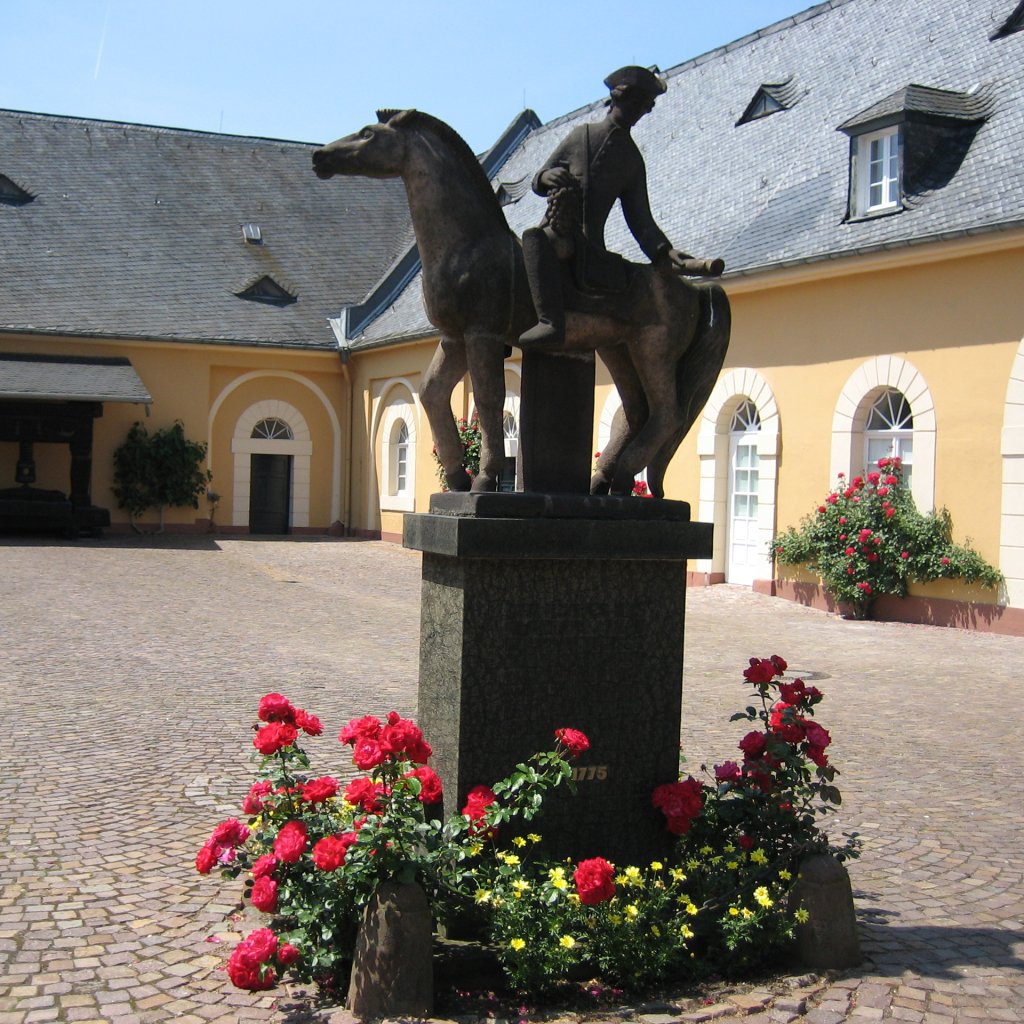 One of the couriers, who were sent each year to the Prince Abbot at Fulda
Every year in autumn a courier was send from Johannisberg to the Prince Abbot at Fulda with a sample of ripe grapes. The Prince Abbot would then decide about the beginning of the wine harvest. In 1775, however, the courier returned later than usual from Fulda. The reason is not known. But in the meantime the grapes in the vineyards had started to rot. The steward had to harvest the rotting and the non rotting grapes separately. He made wine from both. And surprisingly, the wine from the rotting grapes wasn't bad at all. Quite the contrary in fact. So the rot was called 'noble rot' henceforth and the 'Spätlese was born. In 1858, the first 'Eiswein' was harvested in Johannisberg. Eiswein is made from frozen grapes. The grapes have to be collected very early in the morning before the sun comes up and thaws the grapes again. As one can easily imagine only small quantities are made each year and sometimes none at all if the weather is too warm. It is very expensive and tastes like pure honey. Quite nice for dessert, once a year.
Posted by Mausi at June 24, 2007 06:47 AM
Trackback Pings
TrackBack URL for this entry:
http://mt3.mu.nu/mt/mt-tb.cgi/5071