« Frantic Sunday.... | Main | Mayor making »
May 14, 2007
When forests walk...
The Mok's privett hedge has got a bit out of control this year. He put off cutting it a tad too long methinks for now it is thriving with the rain ..... It has increased its overlap of the fence by at least twelve inches in the last couple of weeks. It seems to be a takeover bid, because the street side is pushing people off the pavement.

Time to get out the hedge trinner and set aside a day to cut, clear and haul to the tip.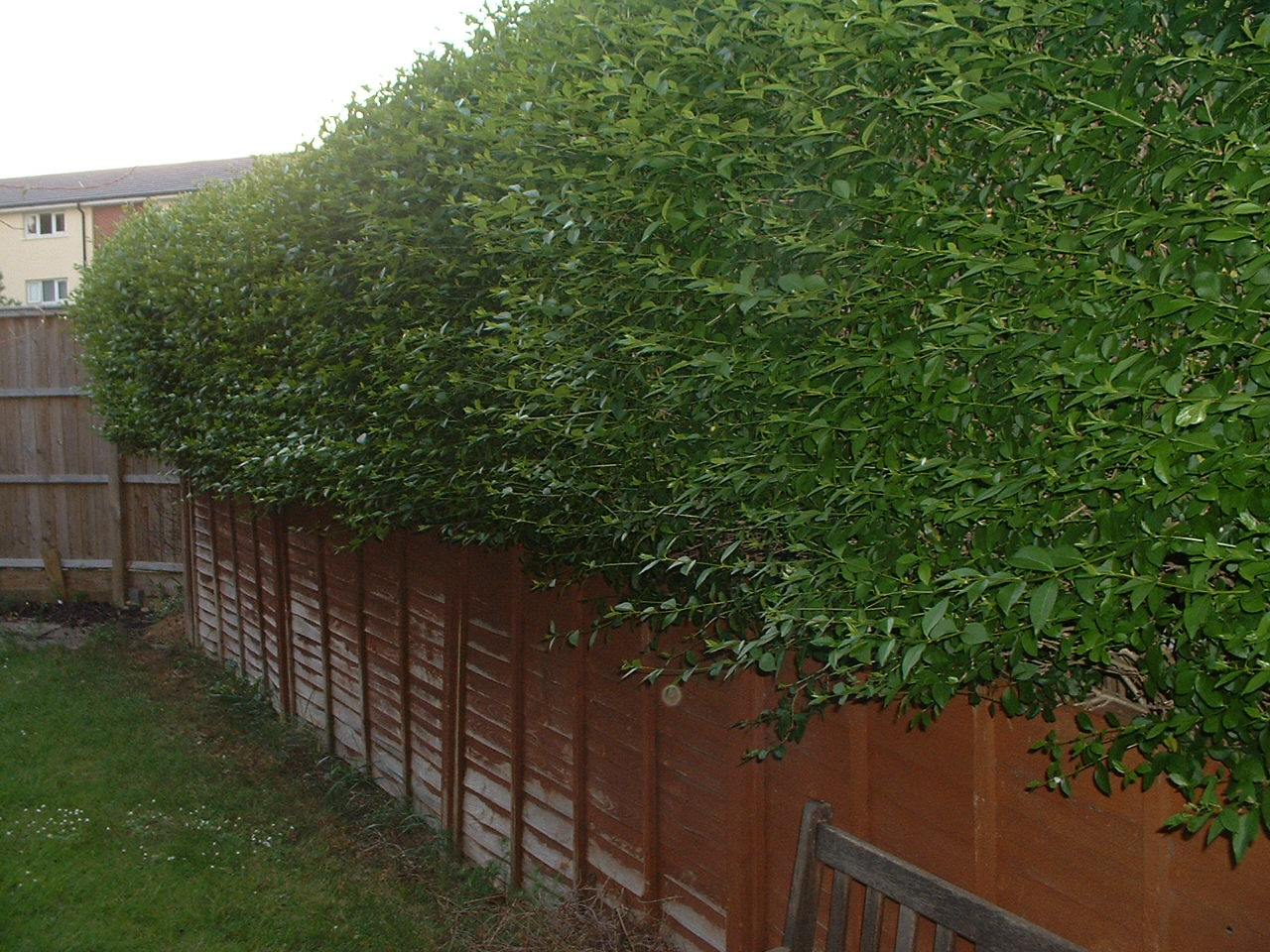 The Monk's privett in need of a trim.
And I better do it as soon as there is a rain free day - otherwise it will have taken over the garden, the road and who knows what else.
Machete bwana?
Posted by The Gray Monk at May 14, 2007 07:56 PM
Trackback Pings
TrackBack URL for this entry:
http://mt3.mu.nu/mt/mt-tb.cgi/5019
Comments
Would you please send some of that rain this way? And I love your hedge!
Posted by: vw bug at May 14, 2007 11:57 PM
You're welcome to some of the rain, altough we need it too - just not all at once - as our ground water is rather depleted. The hedge is almost a wild beast, summer is spent hacking it back with a large power clipper and then raking up the debris! It grows like fury and takes a lot of work to keep it under control I can tell you!
Posted by: The Gray Monk at May 15, 2007 09:36 PM