« The source of all spam? | Main | The evil in our midst. »
May 26, 2007
Gazebo Office
The garden is Mausi's favourite place in summer and the gazebo makes a lovely outdoor office.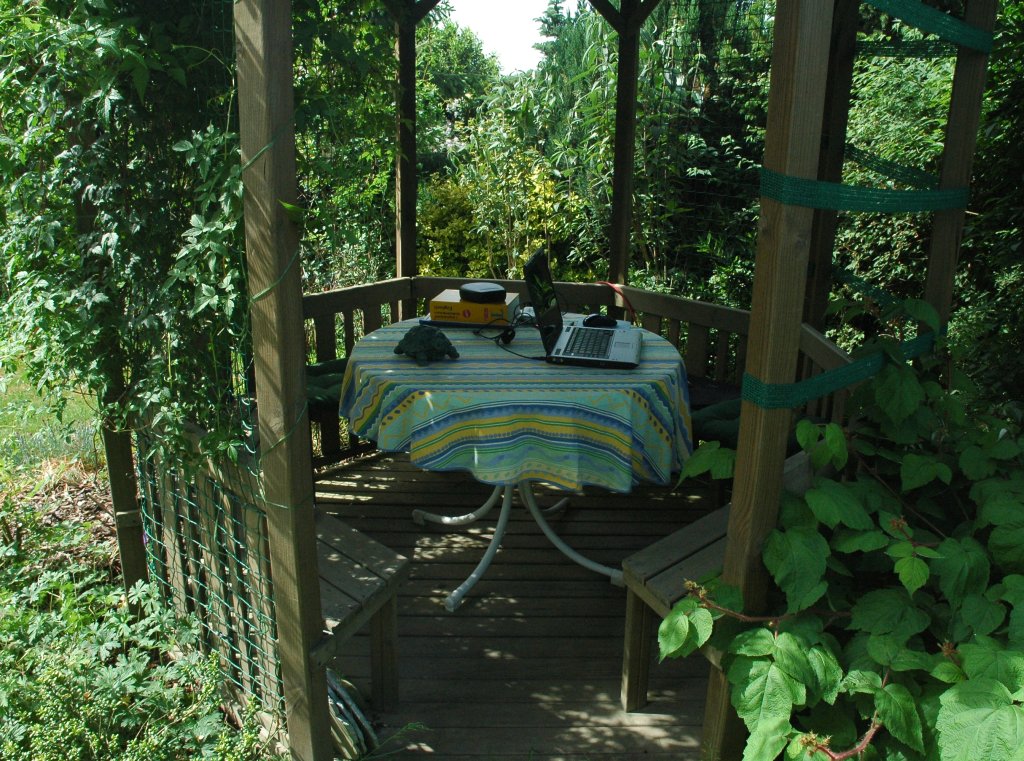 Mausi's summer home office and dining room
Mausi should have been doing some work in here already yesterday but was very good at finding excuses, like the plants that arrived in big parcel on Thursday had to be looked after first, it was too hot at noon, all Mausi could bring herself to do was reading a few pages then drowsed off in the heat. Finally, in the evening when it cooled down a bit, Mausi got sidetracked by a tricky Sudoku. For those of you who think Sudokus are child's play have a look at the extended post below.
But today Mausi has run out of excuses. There was a thunderstorm last night with some badly needed rain. It has cooled down the air quite pleasantly and there's a little breeze blowing this morning. So, once this is posted, Mausi will be sitting down to do some real work. Sigh....
Have fun!
Posted by Mausi at May 26, 2007 09:39 AM
Trackback Pings
TrackBack URL for this entry:
http://mt3.mu.nu/mt/mt-tb.cgi/5036
Comments
I love sudokus. can't wait to try this one. It would be even better if I could try it in that gazebo. How wonderful.
Posted by: vw bug at May 26, 2007 11:19 AM