« Consultation? Only when we agree with our Illustrious Leader it seems ... | Main | The Fifth Season »
February 16, 2007
Little colonial gem
The former Colonial Administrative Capital of Jamaica lies in Spanish Town. Unfortunately very little survives in good repair, the former government buildings in the main square stand as a lonely testament to the neglect that the colonial heritage has suffered since the independence of the island in 1962. Two of the squares buildings stand as empty shells, gutted by fire at some time and evidently not considered worth restoring then, and now there is no money for such work. Outside the central square stands St Jago's Cathedral, the seat of the Bishop of Jamaica. Built originally in the early 1700's, St Jago's was restored by the Victorians and is a fine example of a large brick structure. It is home to a fine organ installed in 1849 and 'modernised' in 1953 with a free standing Walker console.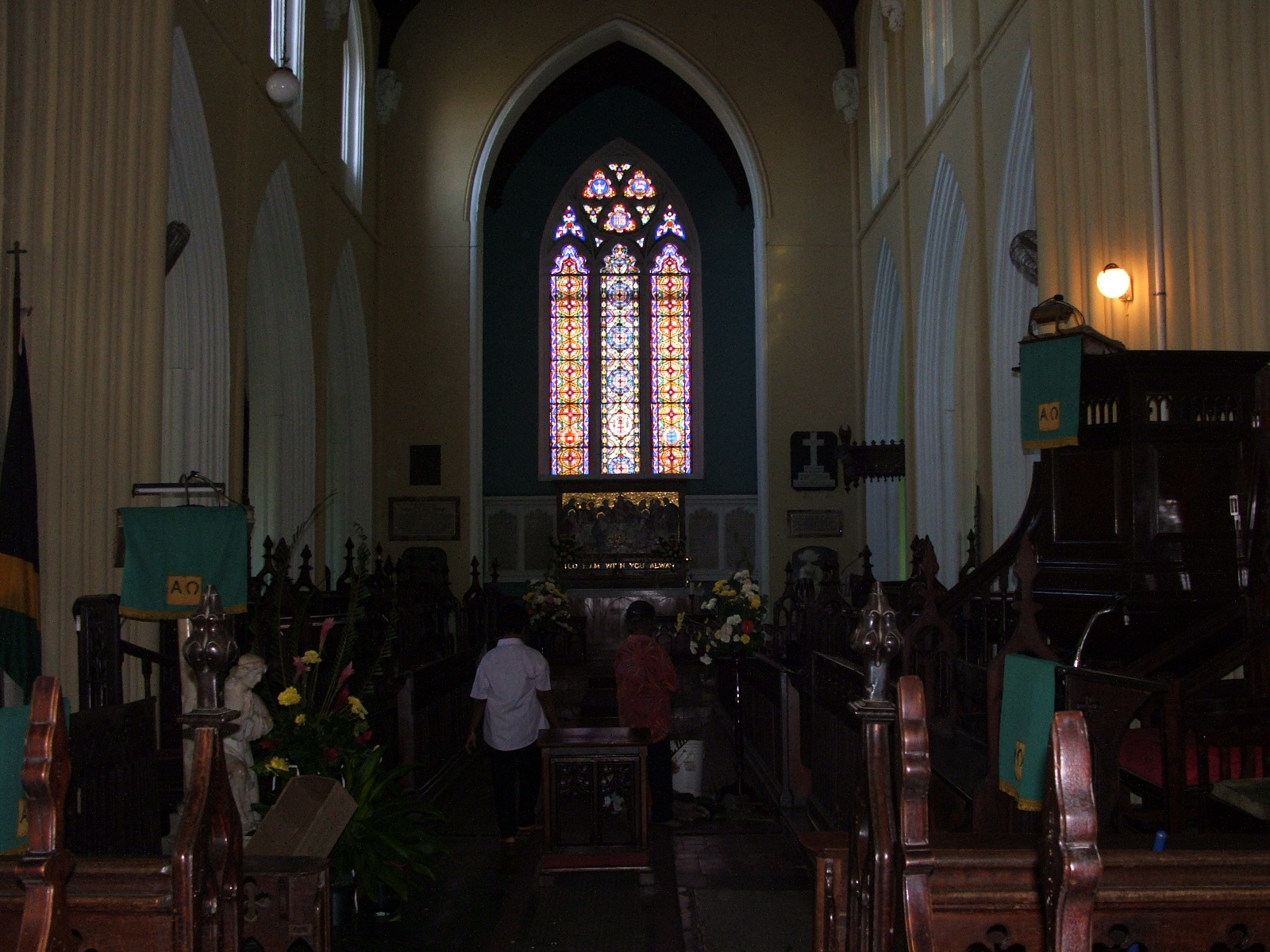 height="321" />
The Chancel and Sanctuary of St Jago's Cathedral, Spanish Town, Jamaica.
The chior and the organ are situated at the back of the Cathedral on a large gallery and accessed by a grand staircase set to one side. This gallery also provides a place for the chior vestry which is tucked in beneath the main body of the organ itself.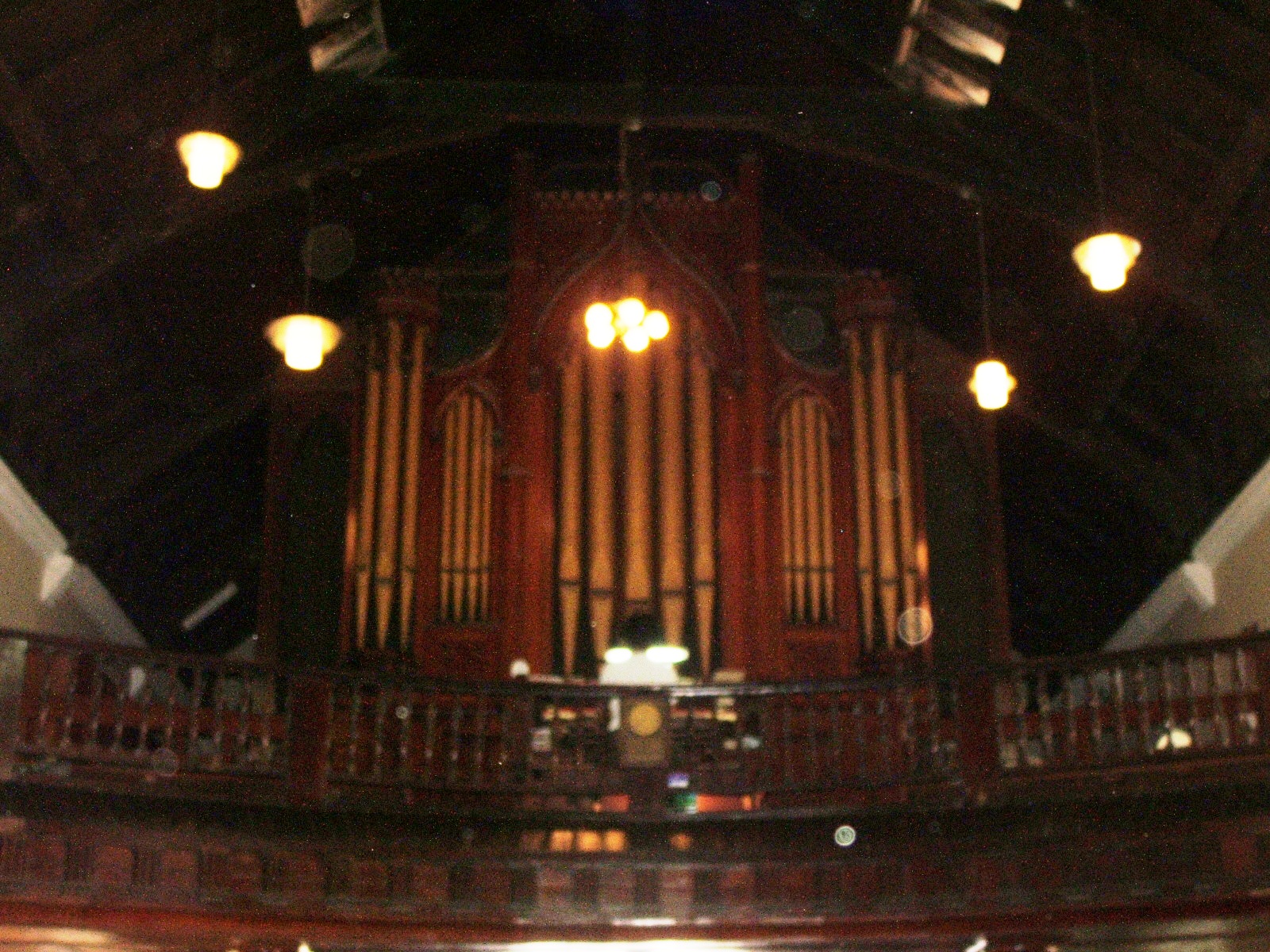 The magnificent organ in St Jago. The Walker Console can be seen at the front of the gallery.
Worshipping here was an experience in itself, it is a long time since I last heard a sermon lasting over an hour and the Sung Eucharist itself lasted two and half in total. That said it was a rewarding and enriching experience to share with the large congregation. Certainly one of the memories I will cherish of Jamaica.

Posted by The Gray Monk at February 16, 2007 11:47 PM
Trackback Pings
TrackBack URL for this entry:
http://mt3.mu.nu/mt/mt-tb.cgi/4930