« News from The Monk | Main | Roman self loading ballista »
January 24, 2007
Cathedral approach ...
Leaving the Römer Square in Frankfurt one enters a short cobbled street which ends in another smaller square bounded by the Art Gallery on one side and shops on the other. Ahead is the cathedral, approached by stairs or a ramp from here. From the square one can look down and see the exposed remains of the first church here, a simple square building, with attached structures which may well have provided living accommodation.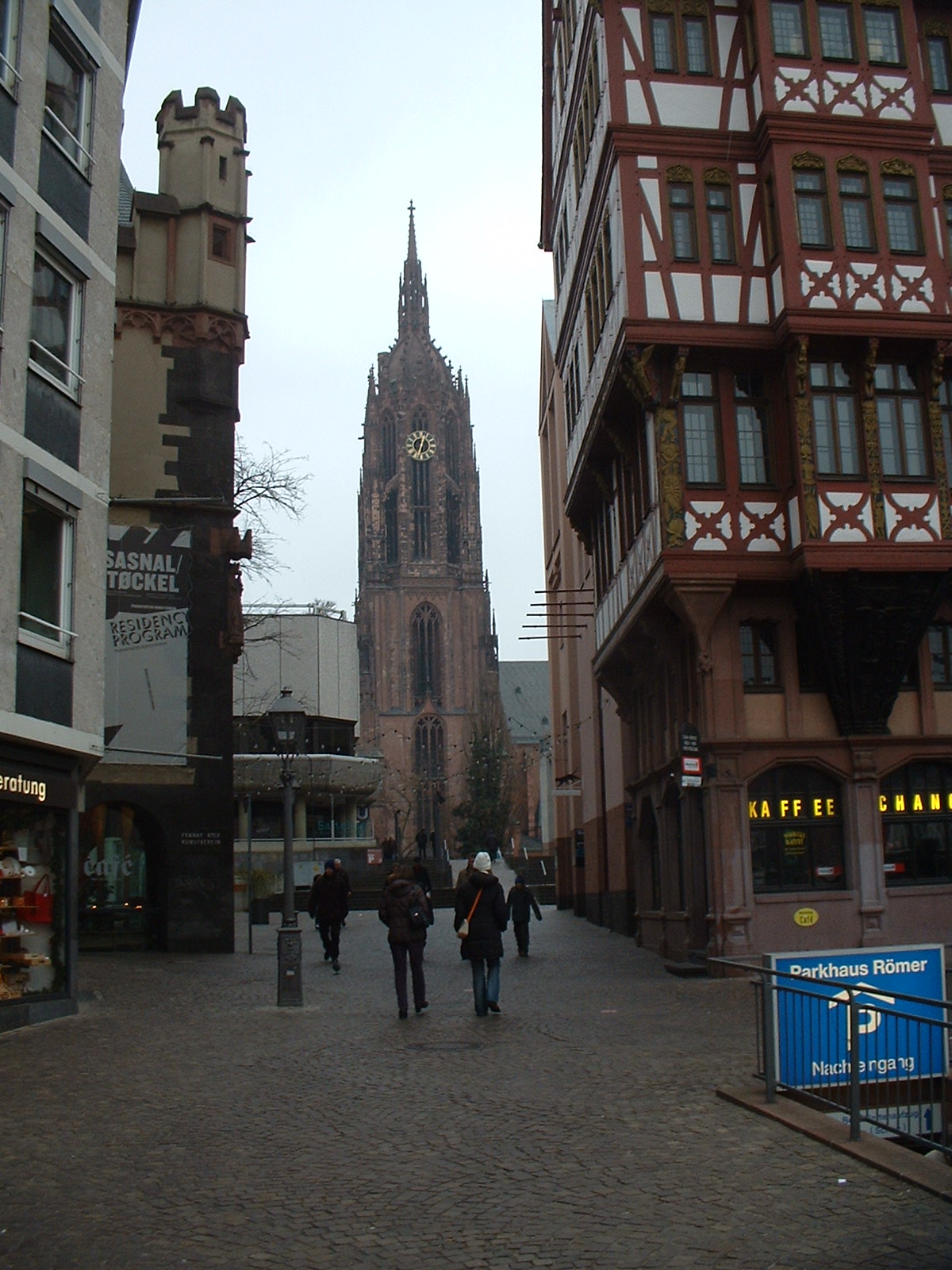 The Cathedral seen from the Römer in Frankfurt.

Posted by The Gray Monk at January 24, 2007 06:06 PM
Trackback Pings
TrackBack URL for this entry:
http://mt3.mu.nu/mt/mt-tb.cgi/4900