« Farewell to Tugg | Main | Absence of entries? »
December 27, 2006
An Italian view on the nativity in a German church
Visiting the Marktkirche (Market Church) in Wiesbaden we found this wonderful Neapolitan nativity scene which provides an entirely different vision of the nativity. The scene draws upon the structures and social understandings of Naples and is assembled in painted terracotta. These scenes have apparently a long history in the Naples area and put together in a specific order and manner.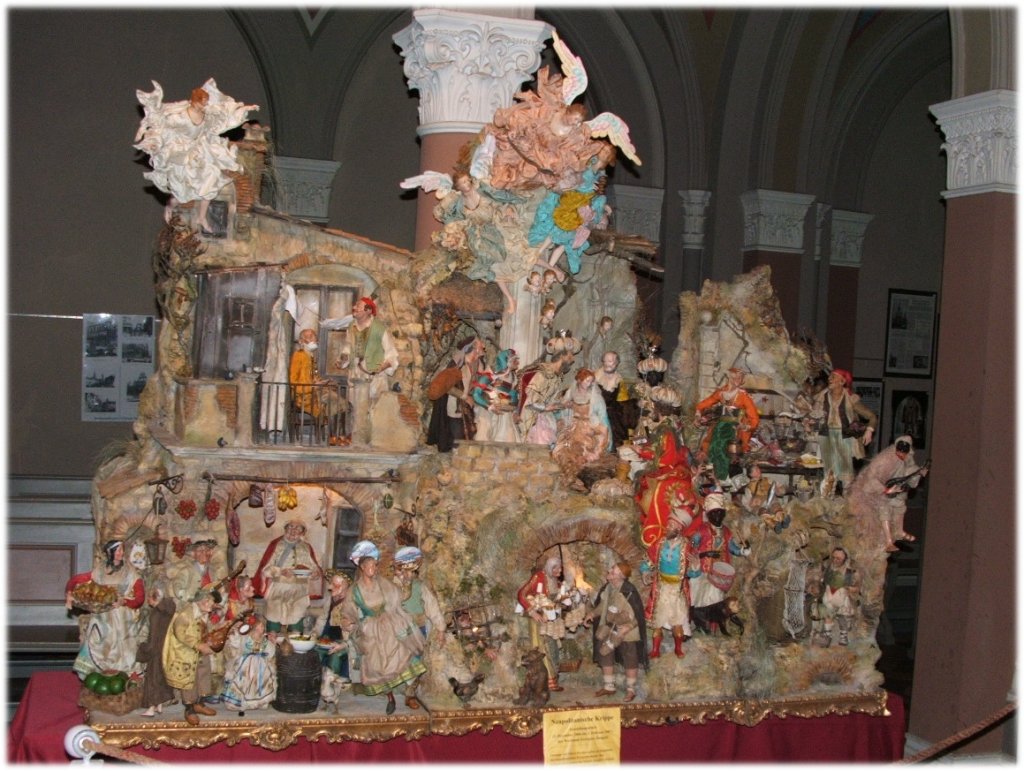 A most colourful and fascinating sight
The stable is always in the centre and lower portion and appears to be in a cave. Descending from the scene above it come the Wise Men with an inn scene immediately to the viewer's left and the shepherds occupying the right hand side of the scene. Herod's court is above the stable while above the inn is a typical Neapolitan domestic situation.
The whole presents a colourful but very Western interpretation of the Christmas story. Judging by the interest shown in this 'crib' by all the visitors during our stay it strikes a cord with many particularly the children.
The church itself was built in the mid nineteenth century to replace the one destroyed by a fire in 1850. From the descriptions of the earlier church it would appear to have been a Baroque decorated building whereas the new one follows the Gothic tradition. The church is of red brick with a very high vaulted nave, galleries over the aisles and an impressive organ. The pulpit is decorated confection standing very high above the congregation and covered by a large sounding board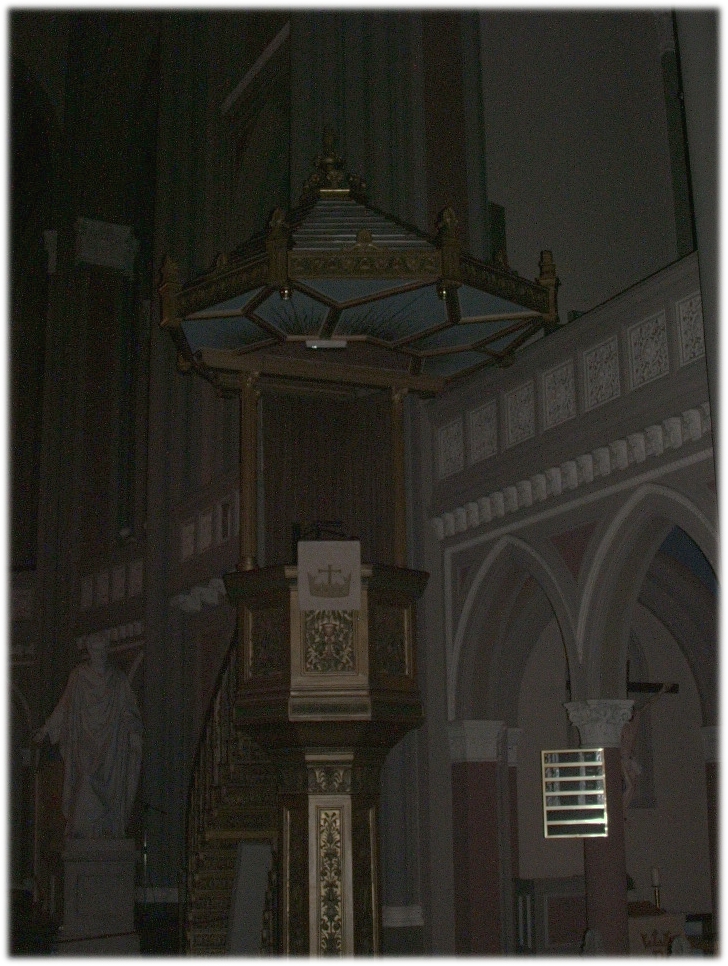 All in all a very interesting building, obviously well used and much loved by its congregation.
Posted by The Gray Monk at December 27, 2006 08:41 PM
Trackback Pings
TrackBack URL for this entry:
http://mt3.mu.nu/mt/mt-tb.cgi/4869