« Not for the faint hearted! | Main | Strange weather .... »
November 19, 2006
November
I expect al lot of people would associate November in the Northern Hermisphere with cold and inclement weather and Grey as the predominant colour of the season. Until this year I've done the same myself. But yesterday morning I was quite astonished to see my roses in full bloom again for the umpteenth time this year.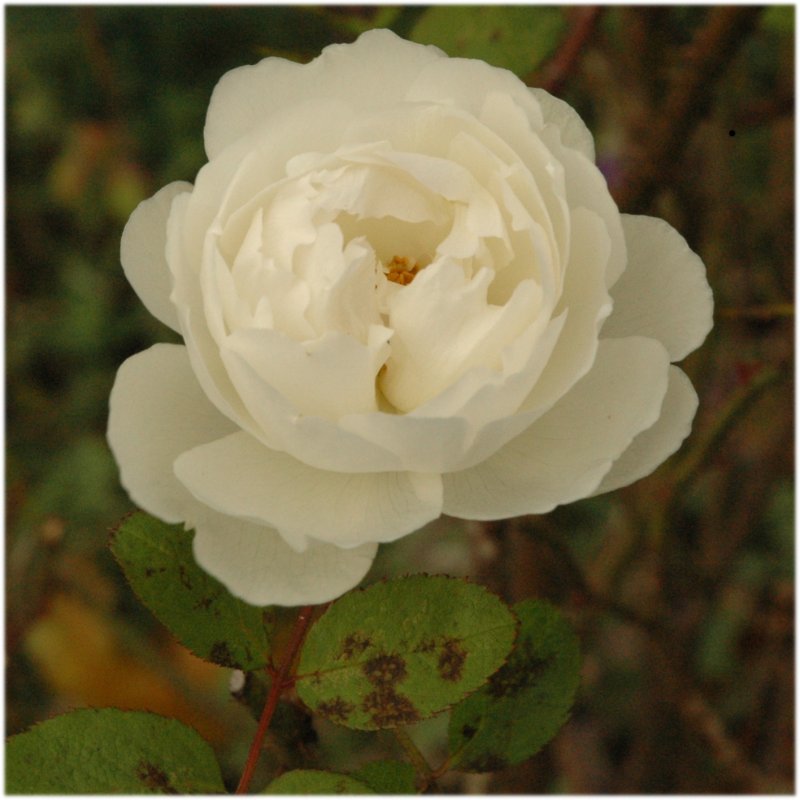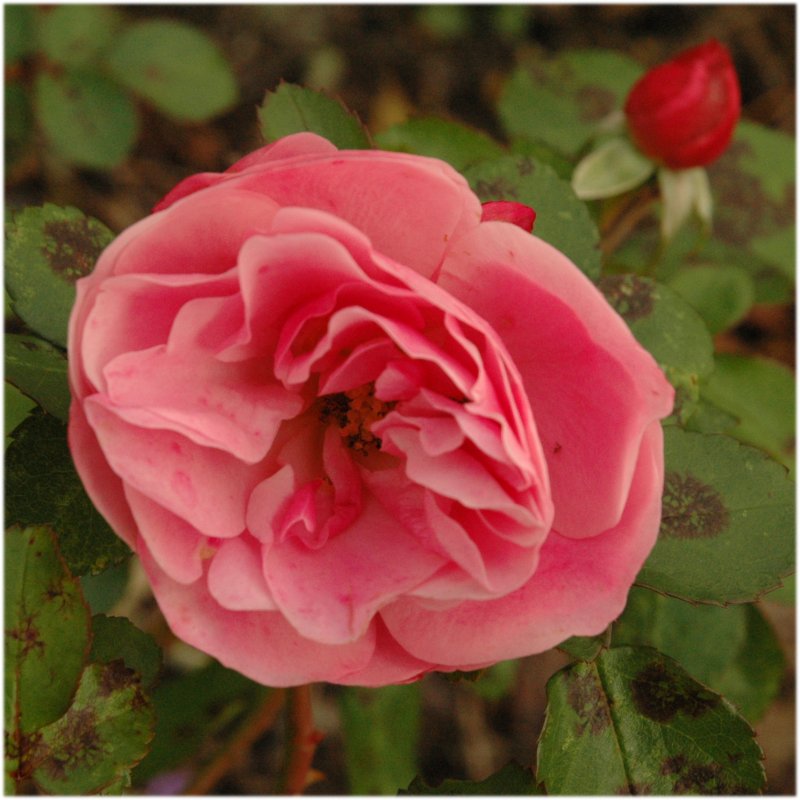 The left one is called 'Winchester Cathedral', an English Rose which gives off the most beautiful scent even in November.
That was bit of a surprise as we are at about 50° 10' northern latitude. Hard to believe it is November. But then a glance at the woods around soon assured me everything is as it should be.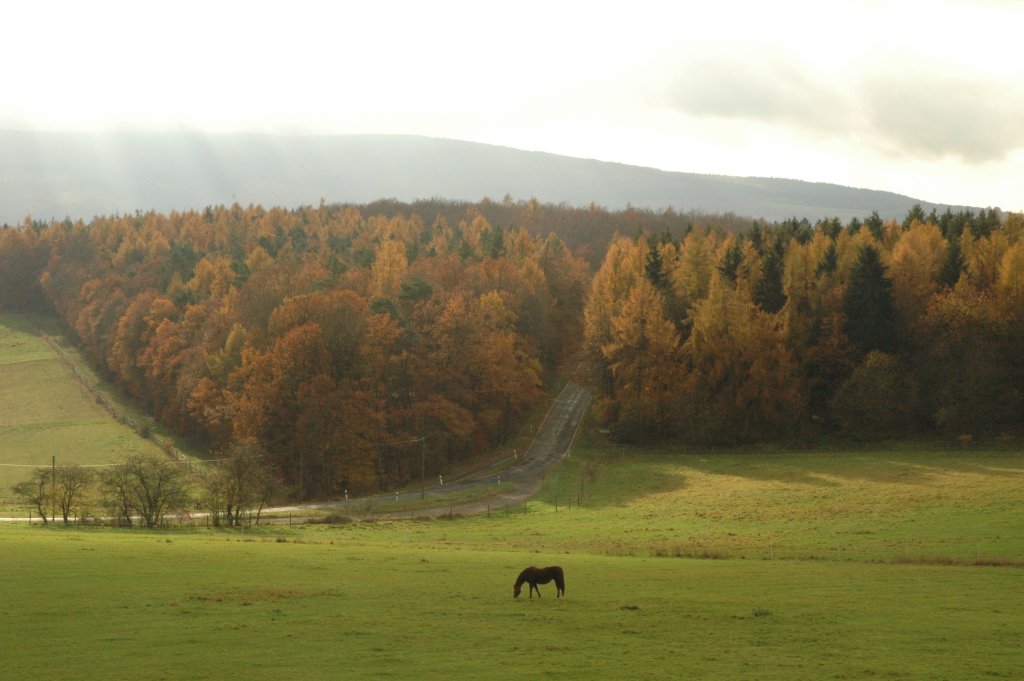 Autumn colouring in full swing
I like the woods around here. It is mostly a mixture of deciduous and evergreen trees and the colours at this time of the year are spectacular especially when the sun ventures out now and then. There are quite a number of larches around which add interesting yellow spots to the dark green of the firs.
This year we still have temperatures well in the teens at the moment and hardly any frost during the nights. According to the weatherforecast temperatures will start decreasing next week. I wonder if they will decrease rapidly enough to give us a proper winter. I like winters with low temperatures and lots of snow. Looking at the rate Mausi's winter fur is growing I need not worry. We'll see.
Posted by Mausi at November 19, 2006 09:55 PM
Trackback Pings
TrackBack URL for this entry:
http://mt3.mu.nu/mt/mt-tb.cgi/4797