« A day of Guggenheim | Main | Names and places ... »
October 26, 2006
In print at last!
My book is now in print and available online! "Out of time" is my fictional story exploring the future and using three young men from 1804 to look at a spacefaring adventure set in 2204. It can be bought at AuthorHouse in the US or at the UK based online shop, depending on whether you want to pay in US Dollars or Pounds Sterling. It is, I think, best described as science fiction, although it crosses some of the boundaries described as science fantasy. If you liked Babylon 5, Star Wars, Star Trek or Battlestar Galatica, I think you might just enjoy Harry and his friends as they find their feet four hundred years out of their own time.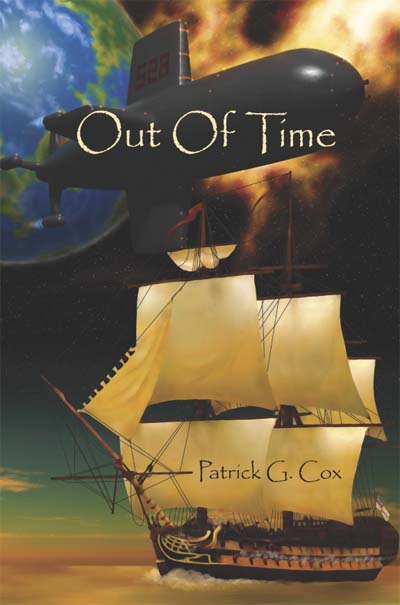 It has been a long and interesting journey to do this and I ended up with a self publishing house as I got sick of approaching agents who were either "not taking on any more authors at present" - never even read the synopsis - or "are refocussing on other areas of fiction" - in other words "we don't do sci-fantasy even though our ad says we do". Now that it is in print I am hoping it will at least recoup my outlay and provide me with that all important entree to an agent and a mainstream publisher. Why? Because the story of Harry Heron, Ferghal O'Connor and Daniel Gunn is not fully finished and has a lot left to tell.
Please don't wait for the play or the film - buy the book!
Posted by The Gray Monk at October 26, 2006 06:17 PM
Trackback Pings
TrackBack URL for this entry:
http://mt3.mu.nu/mt/mt-tb.cgi/4754
Comments
Posted by: vw bug at October 27, 2006 10:39 AM