« A Journey into the Past | Main | Let the rain begin ..... »
September 04, 2006
Festival Time
Yesterday was the day of the biennial Village Festival. It's not a big event - after all the village is very small but everyone in the village contributes something. People bake cakes and make salads and organise amusements for the kids. Then there's always a big barbecue and lots to drink, of course.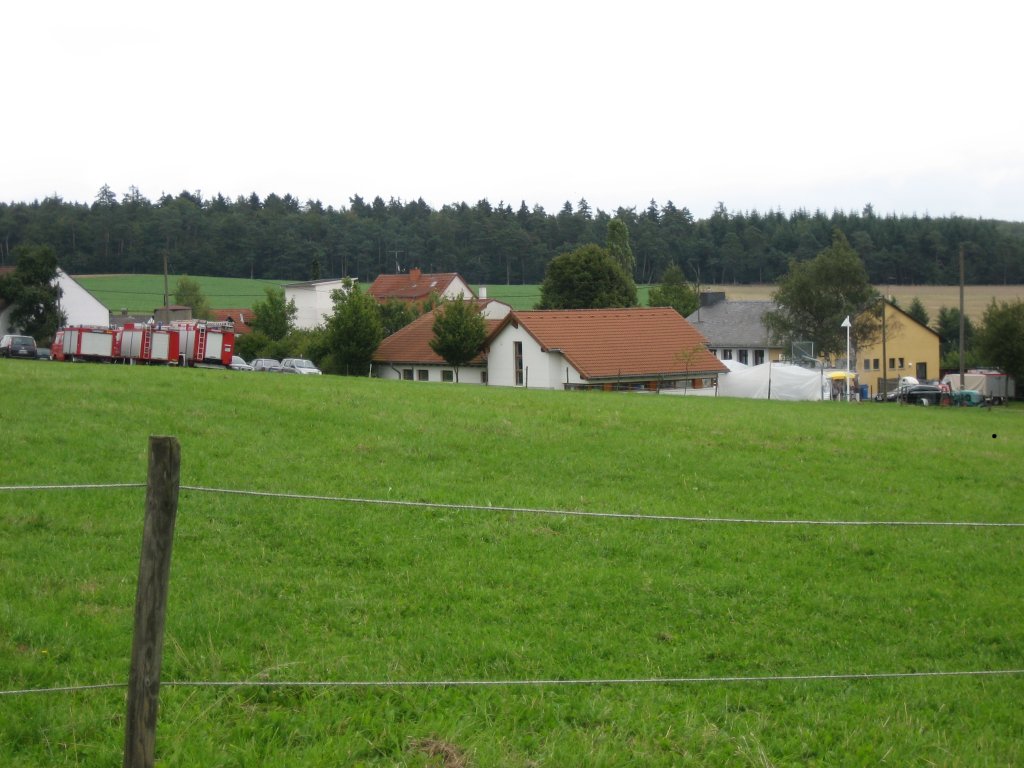 Centre of the village where the festival takes place
The festival is organised by the Table Tennis Sports Club and the Voluntary Fire Fighters who open their station to the public on this day and allow the salad bar to be set up in their garage and a cafe in their assembly room.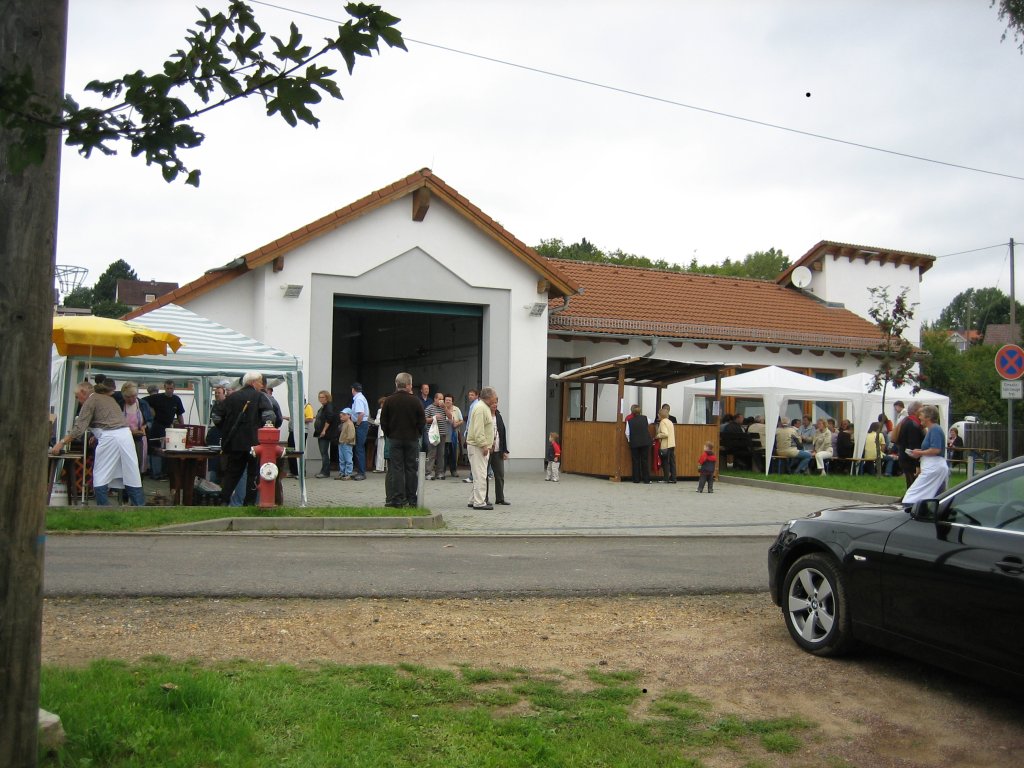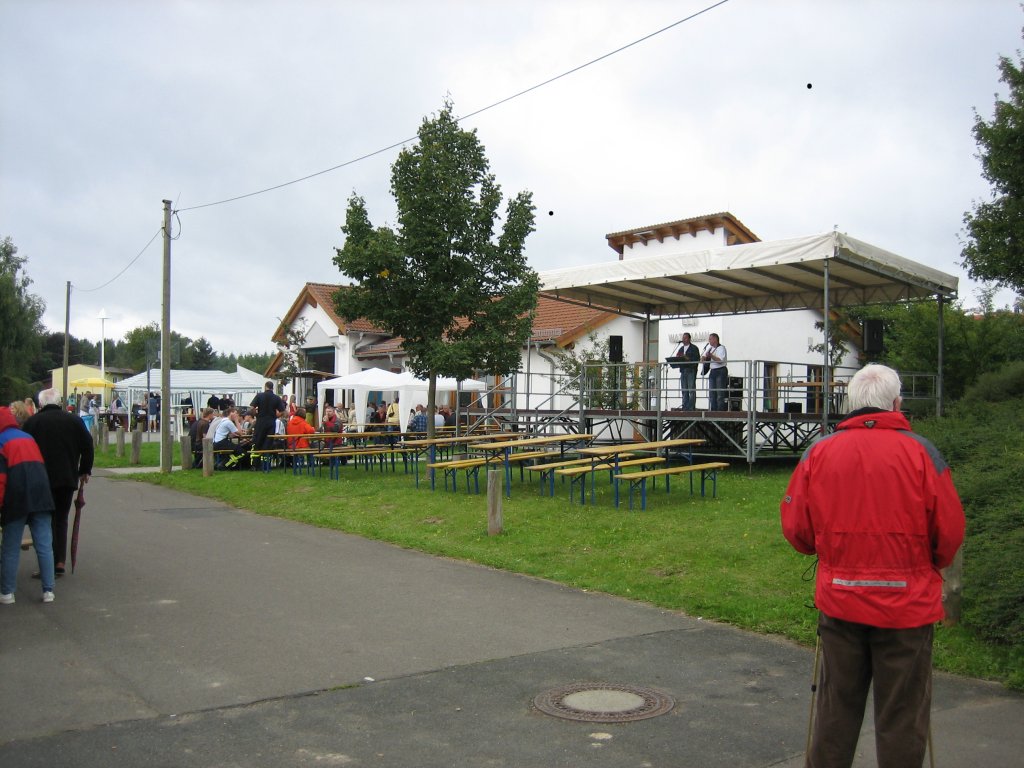 Fire station and stage
A stage is erected next to the fire station and a live band is playing during the day. Its an old tradition for Fire Fighters from neighbouring villages visit the festival during the morning for a 'Frühschoppen' which means to have a beer or even several before noon in good company.
The weather didn't look promising at all at this morning - leaden grey sky and a slight drizzle but almost 20 C. But the drizzle soon stopped and we had more visitors than we had hoped for. Mausi's job this year was selling vouchers for the barbecue from noon till 3 p.m. She had a very busy time, helping people to decide what to eat, then rapidly doing sums in her head and answering all sorts of questions in between. Now she knows why no one else volunteered for this particular shift! Still, all in all it had been good fun and Mausi really enjoyed herself.
There's nothing like working together all day in good company and then share a pint in the evening when everything is over. Prost!
Posted by Mausi at September 4, 2006 08:18 PM
Trackback Pings
TrackBack URL for this entry:
http://mt3.mu.nu/mt/mt-tb.cgi/4643
Comments
Posted by: The Gray Monk at September 4, 2006 10:33 AM
Post a comment