« All right for some .... | Main | Real pollution »
August 09, 2006
World Cats Day
Yesterday was World Cats Day! You haven't noticed? Well, neither did my people. I thought there'd be a party for me and my friends from the village, but no - nothing! But at least they somehow managed to get the weather right again. After weeks of scorching heat we are back to 20 to 25 Celsius which is a blessing. I mean, people can take their clothes off, I cannot do the same with my fur. I got pretty desperate trying to find a cool place in the house to spend the day.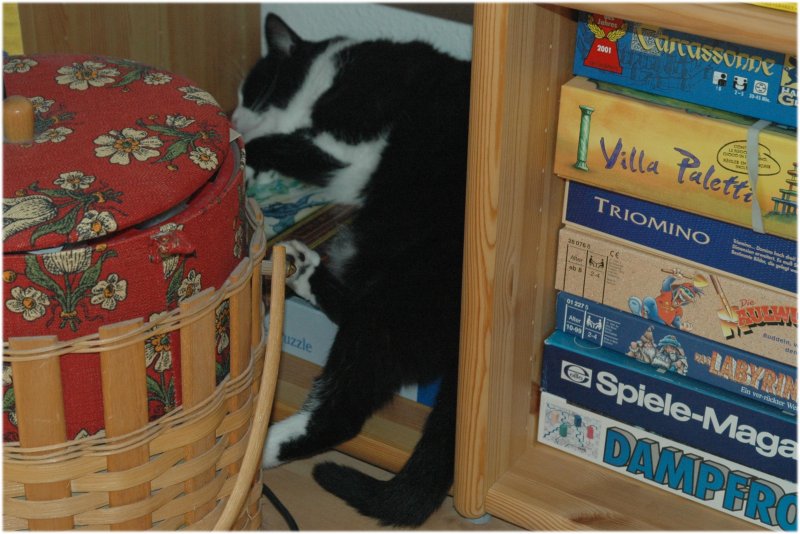 Shady place inside the bookcase
At last I found a place inside the bookcase where I could lie down with my head pressed to the outer wall of the house. But as you can see - having to roll up on those boxes was not the most comfortable position to sleep in.
Sometimes during those weeks I ventured outside in the garden as there is a slim chance of a light breeze blowing through the gazebo. I do love this gazebo with my green striped cushion waiting for me to sleep on. But it got so hot on that cushion hat I - a comfort loving cat - had to sleep on the bare planks!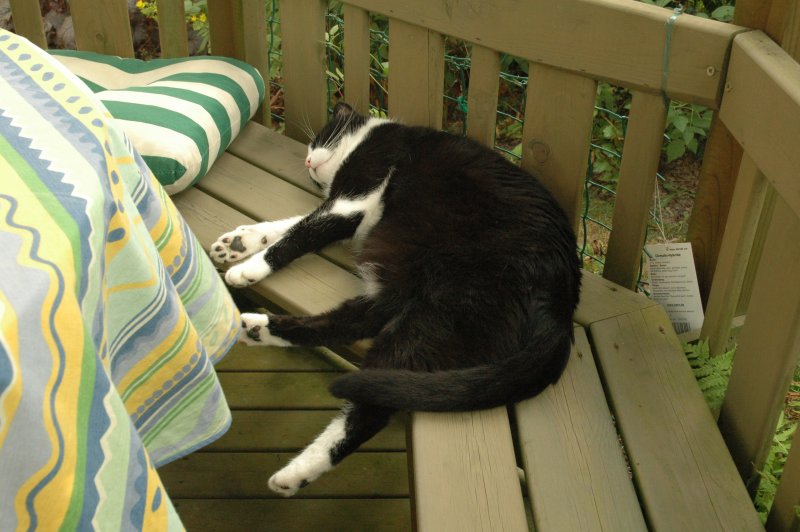 Trying to find relief outside
If you think that's uncomfortable then you should have a look at those places where some even spend the night. Voluntarily! I found this bumblebee slowing waking up in the early morning sun.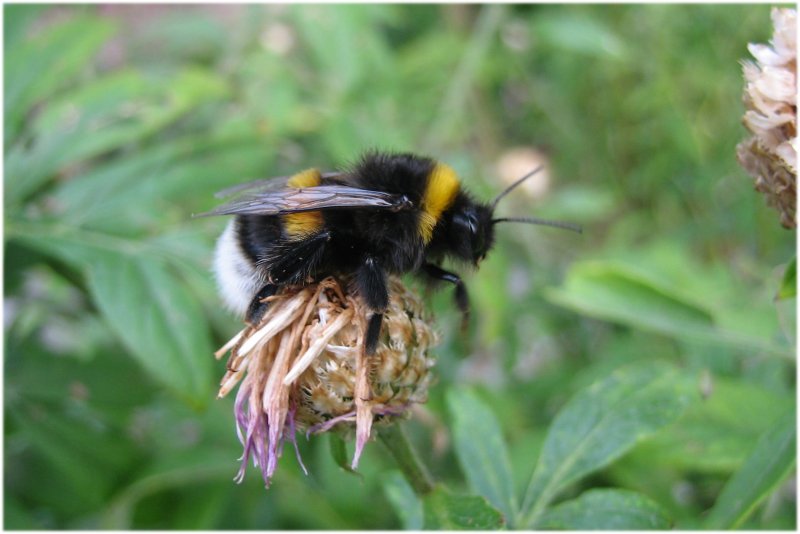 Bumblebee hugging a bit of knapweed
I don't think I'd want to go sleep on something as prickly as that. But the bumblebee didn't seem to mind. Hardy little buggers, aren't they?
Posted by Mausi at August 9, 2006 08:55 PM
Trackback Pings
TrackBack URL for this entry:
http://mt3.mu.nu/mt/mt-tb.cgi/4561