« The management myths..... | Main | Sometimes the truth can be a little too sharp! »
July 27, 2006
Hitching a ride?
The Interstate 75 is an interesting highway, running North to South from the Canadian border to Florida, it sees freight, tourists, local and long distance motoring and some interesting vehicles - like the set in the picture below. In a long procession of motorhomes, people towing boats, freightliner trucks and other assorted vehicles and motorcycles, we passed this set of trucks heading south. I should think the truck doing all the work would be the one to avoid buying once they have been built into whatever they will become at their destination - inless you want one that is fully run in and tested.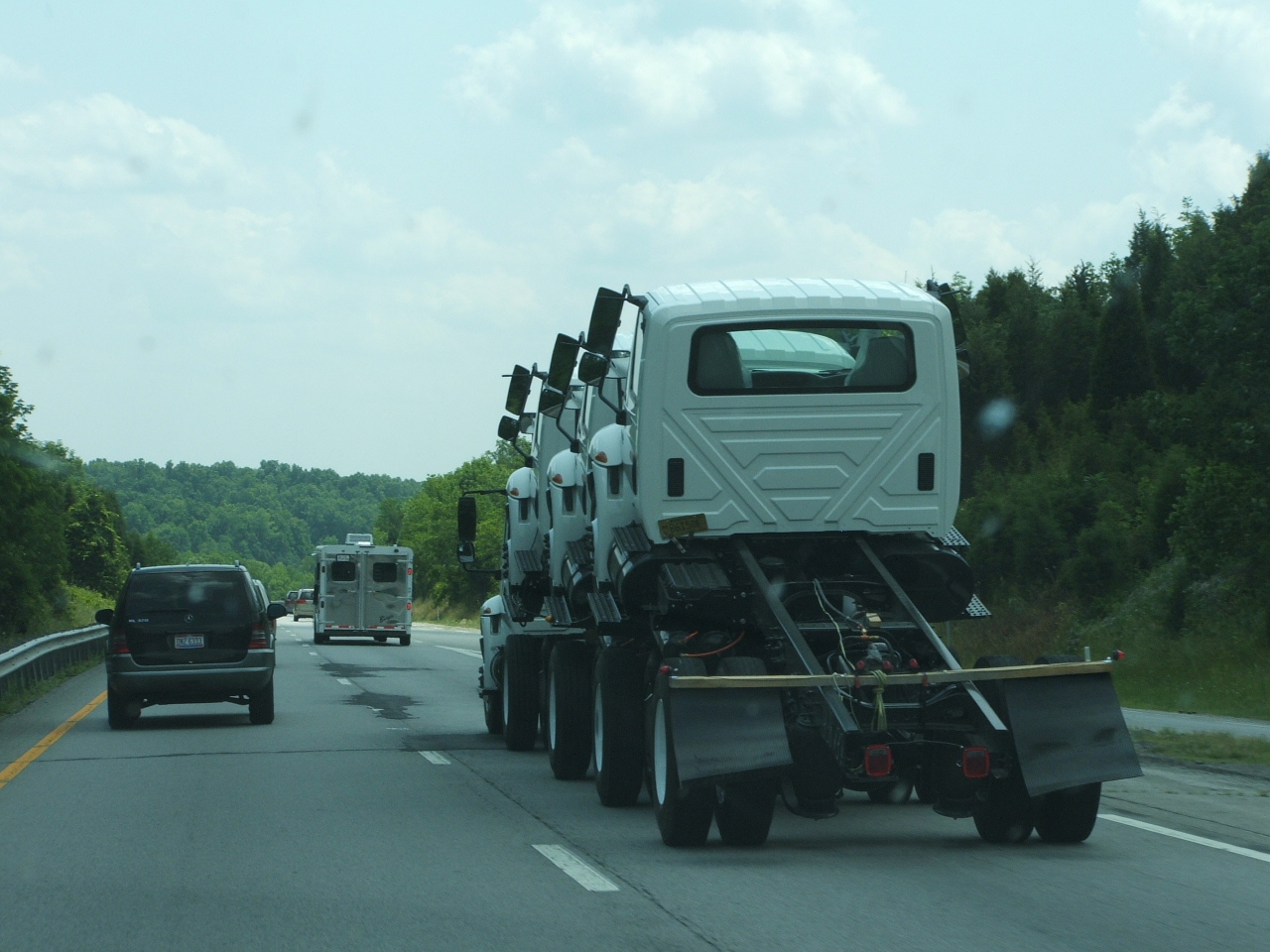 Express delivery? Or simply a case of the three hitching a ride and heading for the sun?
You certainly see some interesting trucks along the I 75!

Posted by The Gray Monk at July 27, 2006 12:42 PM
Trackback Pings
TrackBack URL for this entry:
http://mt3.mu.nu/mt/mt-tb.cgi/4527
Comments
I've actually seen this sort of thing several times over here in the states - though it never ceases to amuse me. :)
Posted by: Russell Newquist at July 27, 2006 07:32 PM
That is definitely amusing.
Posted by: Shawn at July 29, 2006 06:09 PM
Everytime I have seen this, I have been reminded of a slightly rude advert for an airline involving two ducks and the airline slogan, "Fly United". Oh dear, there went the tone of the blog .....
Posted by: The Gray Monk at July 30, 2006 05:57 AM