« Bears in Europe | Main | Soccer »
June 06, 2006
Life of a cat ...
Ahhh ...., this feels like heaven. Mind you, it took me some time of purposefully occupying their pillows to persuade my people to give me a pillow all to myself. Humans can be very dumb at times although mine always say - especially in front of other people - that they understand every single one of my miaows, even the unspoken ones. I call that bragging.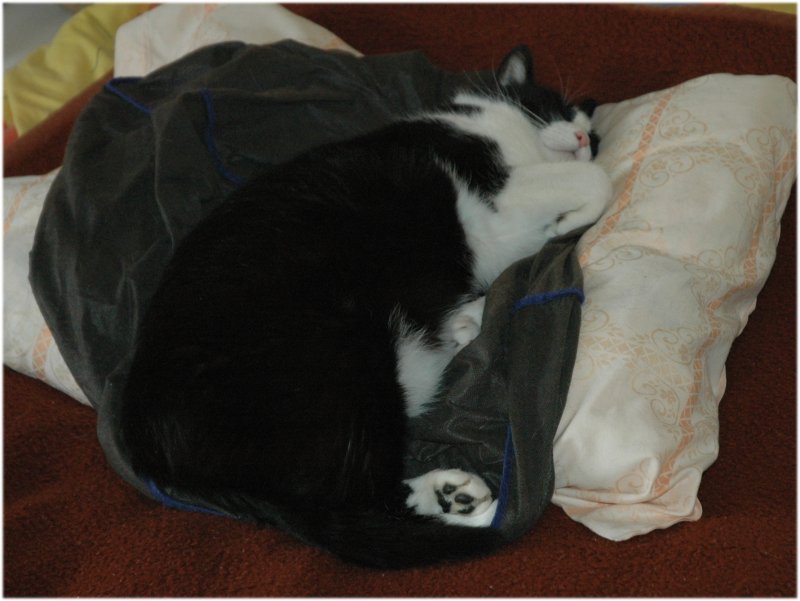 There's nothing like a warm and cuddly place ...
Nevermind, I love my pillow, something soft to rest my bones on after a long night out in the garden and surrounding fields. And I still have that black dustcover which I can pull around me if I want a bit more privacy. Perfect!
The garden's catching up slowly too. We've had a very long and cold winter this year and it's been no fun being outside at night. Can plants go into hibernation? There didn't seem to be any around for months and now suddenly they have exploded straight out of the earth.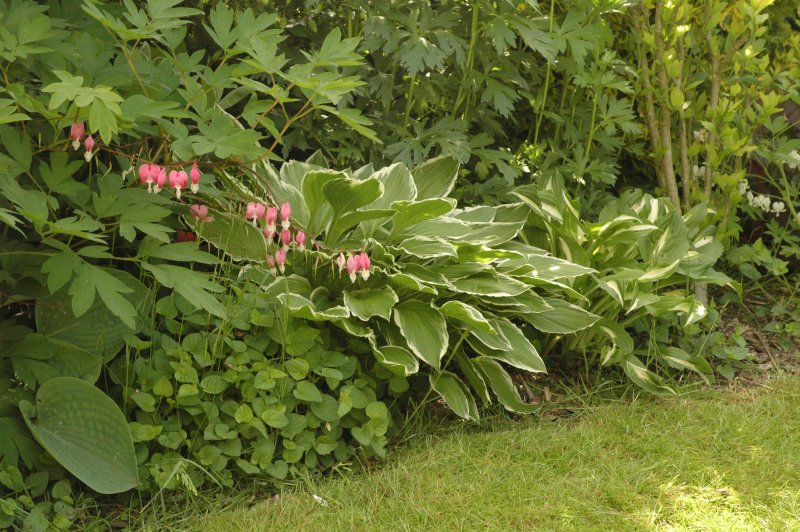 Perfect hunting ground for a cat like me ...
I like this part of the border planting very much. At last it's grown thick enough to give me perfect cover and what's even better - there are several mouse families living there. So whenever I feel like a snack ... Hey, come on, I am a CAT after all and it's hard enough work catching them in that undergrowth. Well worth the effort, though, they are delicious.
Posted by Mausi at June 6, 2006 05:38 PM
Trackback Pings
TrackBack URL for this entry:
http://mt3.mu.nu/mt/mt-tb.cgi/4354