« Iona - a place of singular peace. | Main | Puffins and geology »
May 01, 2006
The light shines in the darkness.....
In this case the reflected light, but the picture neatly sums up the meaning of the passage from St John;
"the lights shines in the darkness, and the darkness comprehends it not."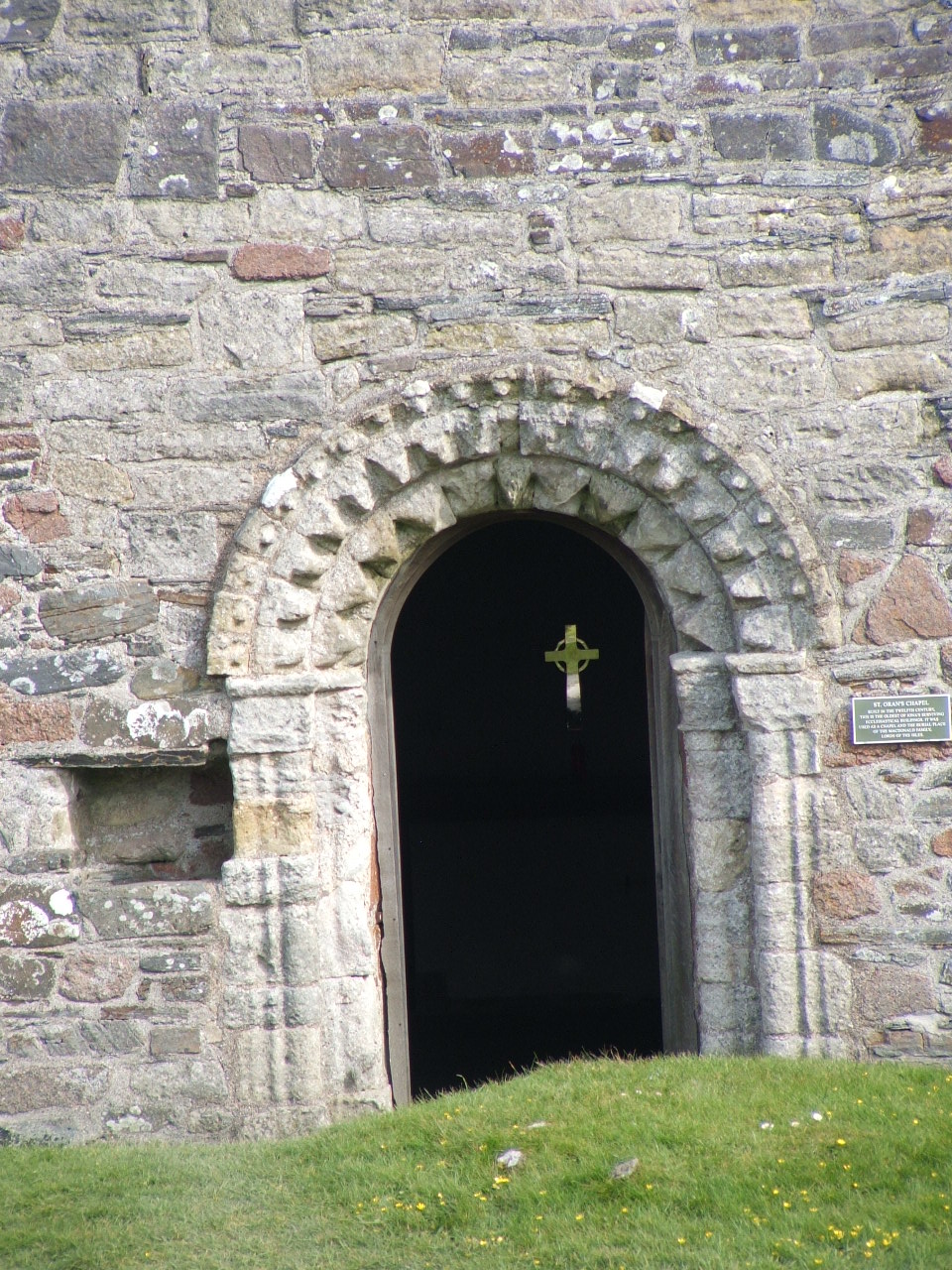 The simple cross reflecting the light through the doorway of the tiny Church in the graveyard of the Abbey on Iona.
For many this simple image of the light and dark, sums up the entire sweep of their faith, as indeed it does for me. If we truly believe that Jesus Christ is the Word of God incarnate, and therefore the light of the world, seeing Him in the simplicity and beauty of a setting like this does touch the soul. We left Iona with the feeling that the ancient Celtic Church blessing:
May the wind be always at your back,
May the sun shine always on your face,
May the road rise up to meet your feet,
May the rain fall always on your fields, and
Until we meet again,
May the Lord hold you safe in the palm of His hand.
had been bestowed on us. May His blessing be always with you.
Posted by The Gray Monk at May 1, 2006 07:18 AM
Trackback Pings
TrackBack URL for this entry:
http://mt3.mu.nu/mt/mt-tb.cgi/4233
Comments
I am looking for an image that captures what we've seen in Scotland; the tree covered hills perfectly reflected in a loch and come across this photo...
I instantly recognize it as Iona and my heart skips a beat. I look at the date, May of 2006. I was there at that time, and blessed by a life changing encounter with the Lord. I look forward to returning to this land that is like home in the fall of this year.
Every Blessing to you in Jesus!
Susan Peralta
Posted by: Faithwalk at January 17, 2008 04:38 AM