« Getting Catty | Main | Iona - a place of singular peace. »
April 29, 2006
Reaching the Isle of Mull
Our long and winding drive round the sea lochs of Western Scotland and the Highlands eventually saw us arriving in Oban for the night. The next morning we had to make an early start to get a place on the ferry to Mull. Normally one needs to book a place for a car, but we were lucky, there were spare places and we got on. The ferries between Oban and Mull are quite large ships, loading through the bow and stern depending on which end you get on. This one runs from Oban to Craignure (Pronounced, Craig-new-ree) and crosses the spectacular Firth of Lorn before entering the Sound of Mull the entrance to which is guarded by the restored Duart Castle, home of the Chief of the Clan MacLean.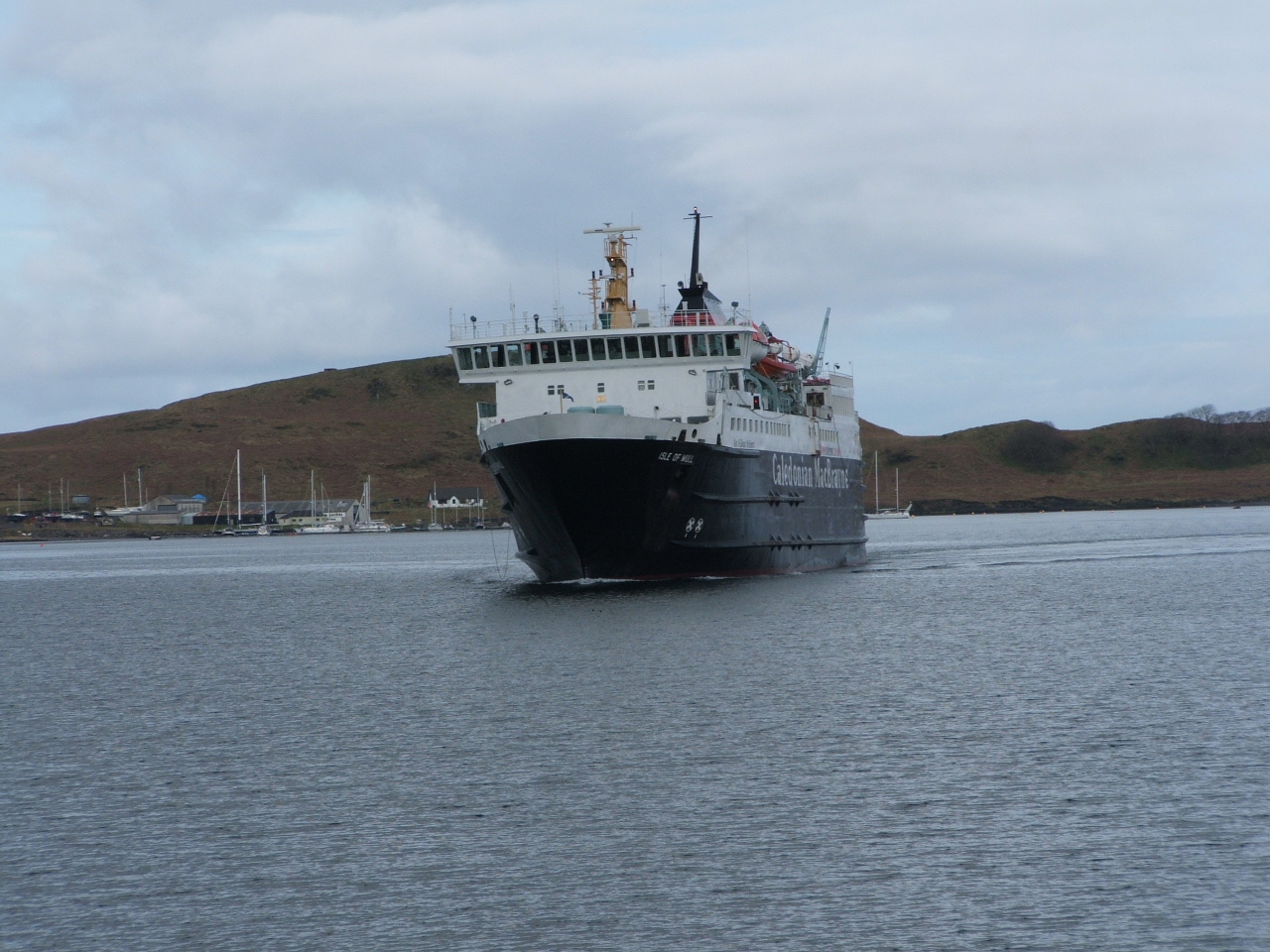 The ferry "Isle of Mull" approaching the dock in Oban. The approach is interesting involving two sharp doglegs before she is able to swing round and back onto the vehicle loading ramp.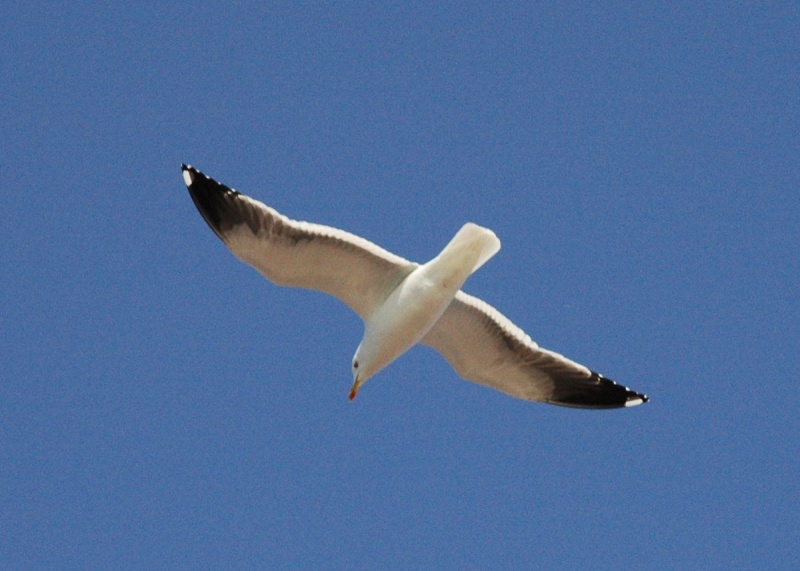 Scouting for targets? A gull soars effortlessly above the ferry on the way to Mull.
At Craignure we found the Scottish Tourist Office very helpful and friendly and within minutes we had been booked into a comfortable B&B at Lochdon. The Wild Cottage reception we got from the owner made our stay on Mull even more fabulous than it would have been - she and her husband made us feel like long lost friends and treated us as such throughout our stay! I commend them to anyone planning to visit Mull, Iona and Staffa!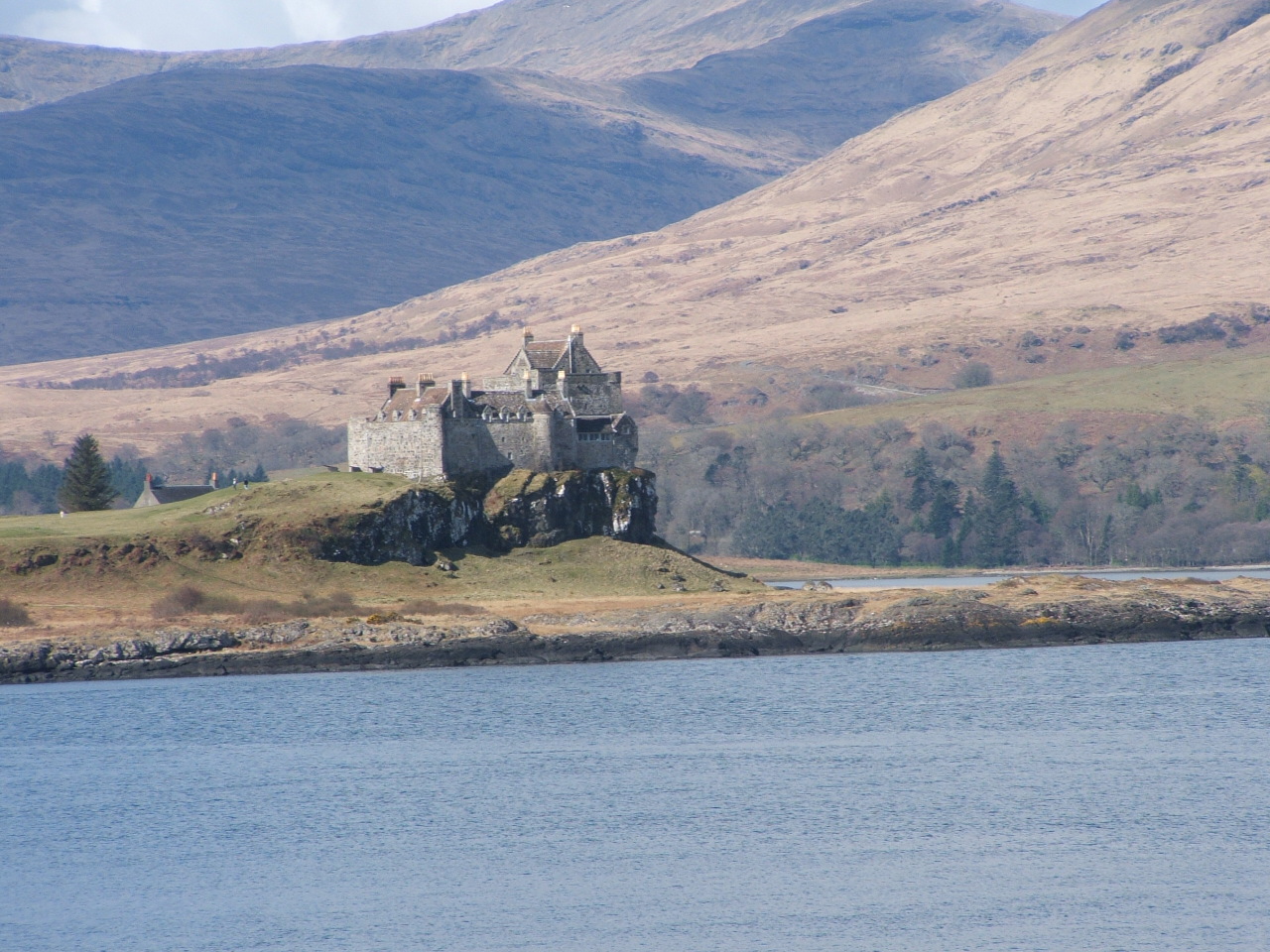 Duart Castle stands on it's promontory, behind it a shallow bay provided shelter for the Lord's galleys to be drawn ashore.
Duart Castle is a fascinating place, started in the 12th Century and enlarged and rebuilt several times, the present buildings were rebuilt and restored in the 1890's and completed in the early 1900's. It is now the home of the Lord and Lady MacLean. The original Keep is open to the public and a rewarding visit. Like many other castles built in the same period it stands on a commanding position and the draw slips for the galleys kept by the Lord's of the castle can still be seen in the rocks below. The purpose of the castle was to proclaim control of the access and waterways and it certainly did that. The galleys were used to intercept shipping and exact a tax, a practice that continued well into Tudor times.
Today visitors are welcome to the Isles and the defensive purpose of the castle is no longer needed, but it gives a fascinatiing window on the past.
Posted by The Gray Monk at April 29, 2006 08:07 AM
Trackback Pings
TrackBack URL for this entry:
http://mt3.mu.nu/mt/mt-tb.cgi/4228