« Writers' block | Main | Vital Spark »
April 25, 2006
Guess the subject ....
For those who have stayed in touch - you will have guessed that Mausi and the Monk have been adventuring in the wilds of the Western Isles, but where did we take this picture - and more important what is it?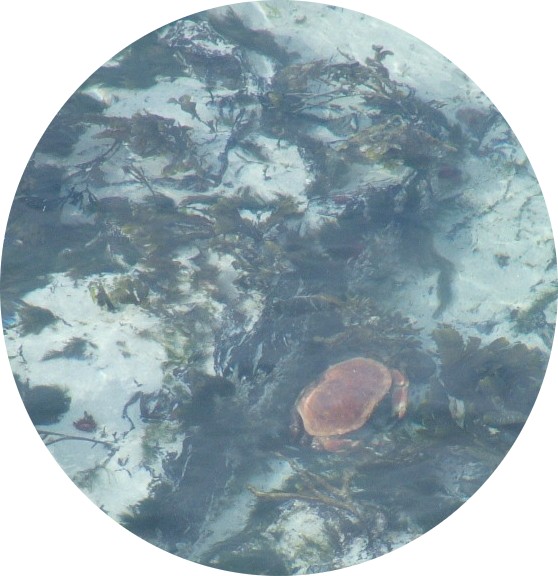 Subject confusion? Is it a bird? Is it a continent seen from space? Is there more to visiting the Western Isles than meets the eye?
A free post to the person who sends in the correct answer!
Posted by The Gray Monk at April 25, 2006 08:33 PM
Trackback Pings
TrackBack URL for this entry:
http://mt3.mu.nu/mt/mt-tb.cgi/4217
Comments
It's a rock pool containing seaweed and a crab. Right?
Posted by: Slim Jim at April 26, 2006 10:05 AM
Seaweed and crab yes, pool no - unless the ocean is considered one big pool? Congratulations, send me a post by e-mail - and faith, we'll print it!
Posted by: The Gray Monk at April 26, 2006 02:11 PM