« Anyone got a 48 hour day and fourteen day week? | Main | What does a priest do? »
March 04, 2006
I don't only do ships ....
Just to prove that I do - occassionally - paint something other than a ship or ships, here is my latest offering, a picture of the Abbey seen from the North West, in fact from a photograph I took from the "Ham". And before there is confusion over whether I was stood an a chunk of Honey Roasted or Smoked, the Ham is a roughly ham shaped piece of flood plain situated between the Mill Avon and the River Severn at Tewkesbury.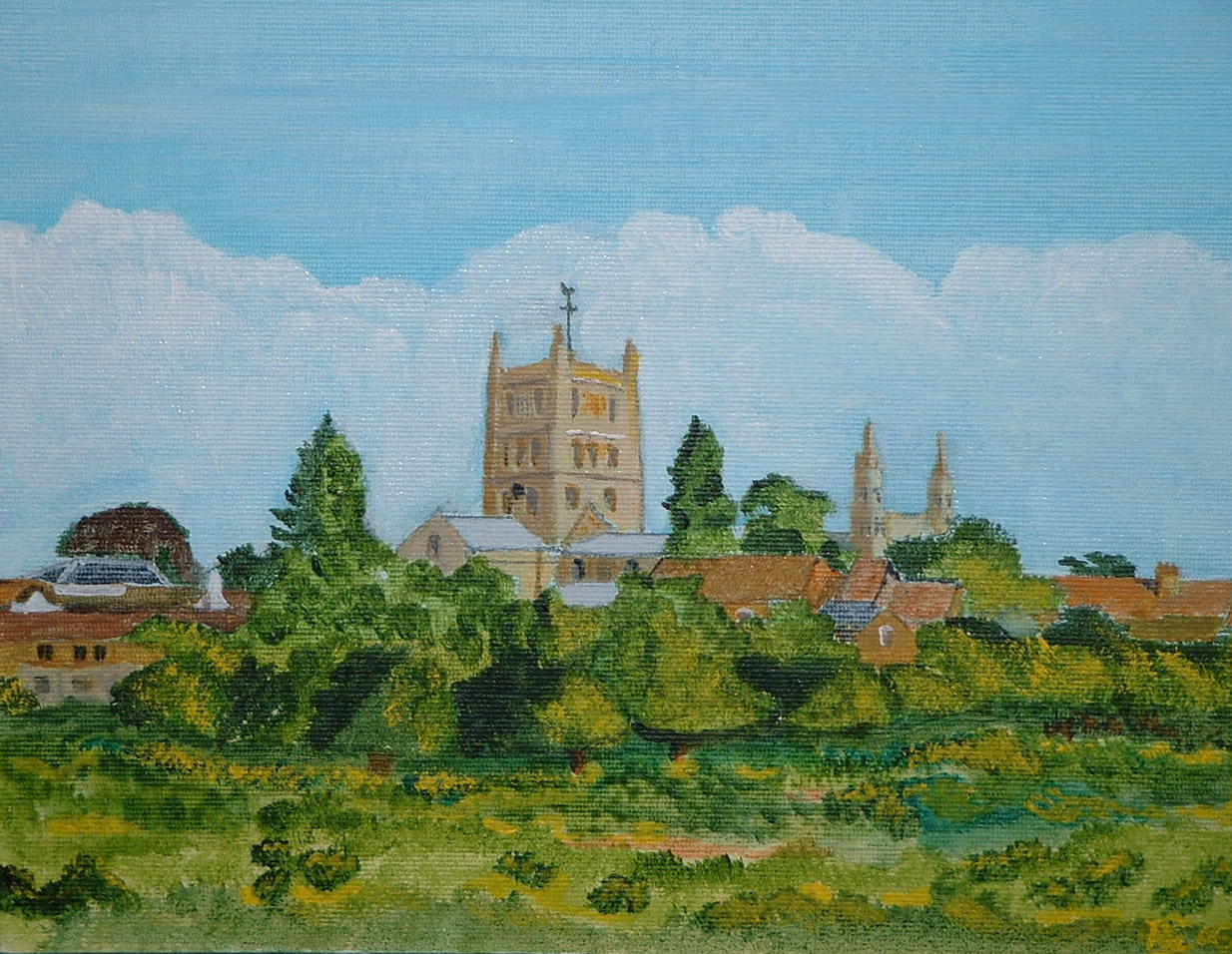 The Abbey towers over the houses fronting Church Street and backing onto the Mill Avon and the Ham.
I am quite pleased with the outcome of this painting and find the creation of these "daubs" quite relaxing. I get quite a kick out of them when they turn out well - and I do have some that don't! This is my fifteenth painting in this medium, acrylic on prepared board, and with each one I have learned a whole lot which goes into the next. I reckon at this rate I may even achieve something a bit above the level of "daub" by the time I reach my 100th birthday!
Anyway, it gives me some pleasure, even if it won't win any prizes for original art! But then I'm not into unmade beds and the other sorts of things that seem to get the big "art" prizes these days.
Posted by The Gray Monk at March 4, 2006 10:08 PM
Trackback Pings
TrackBack URL for this entry:
http://mt3.mu.nu/mt/mt-tb.cgi/3990
Comments
Your painting is wonderful. Just the kind I would have in my house. Right now I have some bird paintings, a sailboat in the water and one with horses in it.
Posted by: vw bug at March 5, 2006 12:23 PM