« Carols with a difference .... | Main | Troubles downunder (or Upover if you prefer!) »
December 30, 2005
The Cat in Winter
Madam Paddy Cat is singularly unimpressed by the Winter cold and snow. She has adopted her Winter routine of finding warm, draft free places where she can hibernate between meals. The recent snow has impressed her even less - one disgusted look at the snow, an even more disgusted look at me holdong the door she had just demanded be opened, and a retreat to yet another of her warm and secure places while I got this weather business sorted out.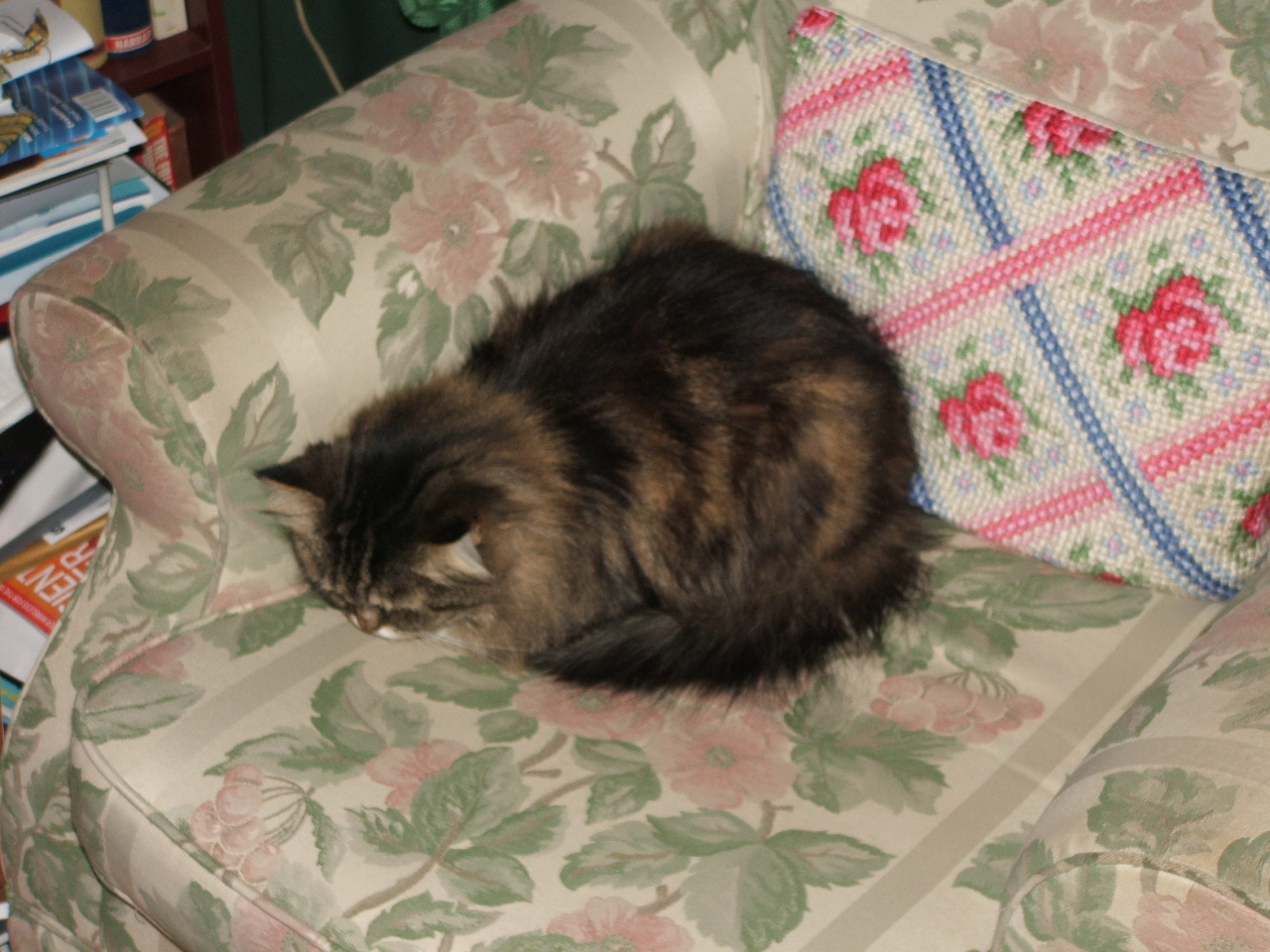 Madam occupies my comfortable chair - it's warm, it's safe - and there are no drafts here! Especially there is NO SNOW!
I have the distinct feeling that I am being held responsible for this unpleasant weather. Definitely not a Winter loving cat!
Posted by The Gray Monk at December 30, 2005 01:42 PM
Trackback Pings
TrackBack URL for this entry:
http://mt3.mu.nu/mt/mt-tb.cgi/3703