« Roman Ingenuity | Main | Interruption of service? »
August 23, 2005
A sister Abbey
Pershore, around 10 miles from Tewkesbury, has an Abbey Church as well. Like Tewkesbury, it was a Benedictine foundation, but predates Tewkesbury by almost 150 years, having been founded around 950 AD. Like Tewkesbury it saw many changes of fortune, and at the dissolution was sold to the townsfolk - as a quarry. They, however, were allowed to maintain the Quire and the Tower as a Parish Church and this survives today. Lost are the original nave, North Transpet, Ambulatory and Coronial Chapels, but the Quire, South Transept, and Tower still stand.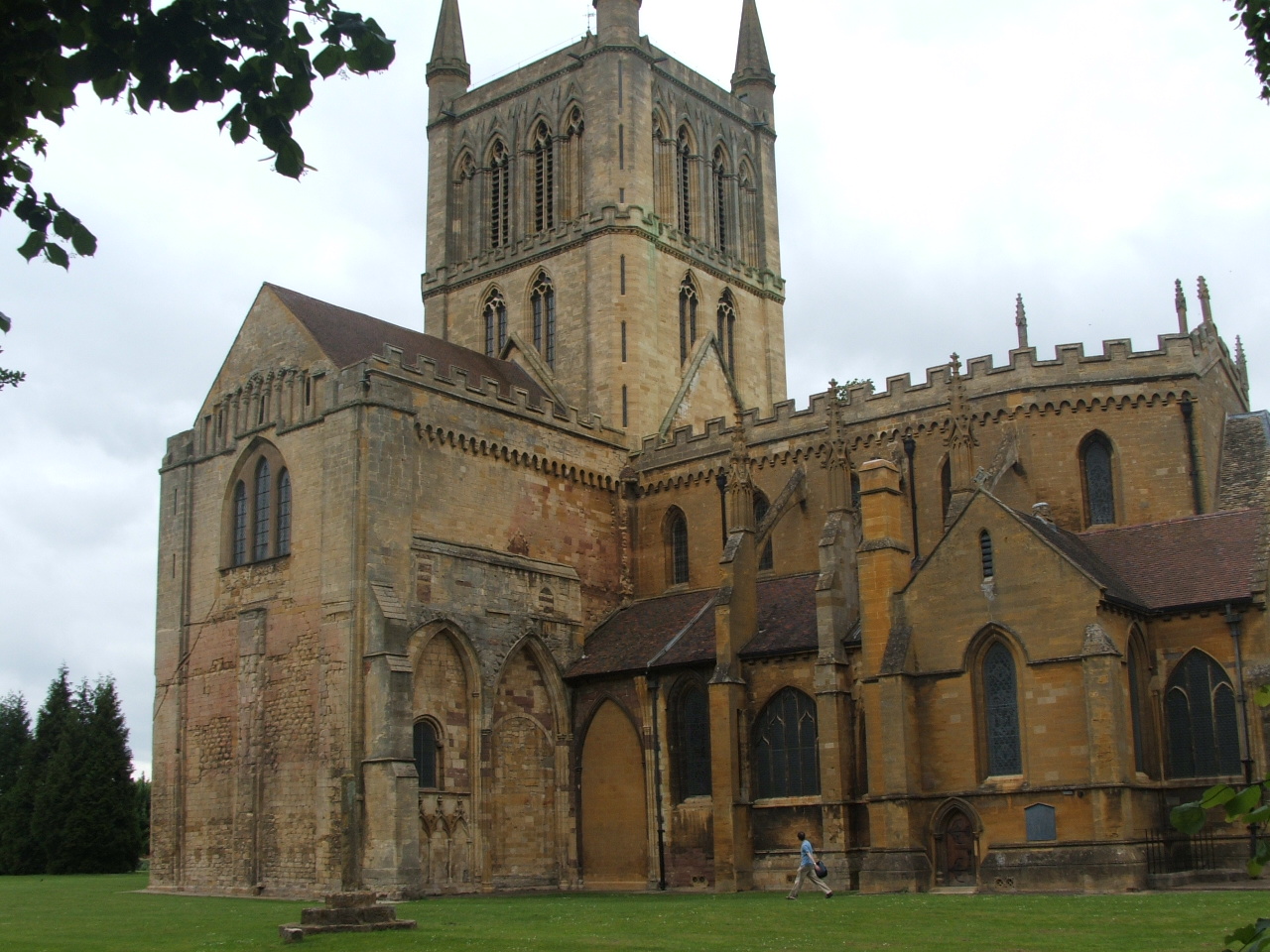 Pershore Abbey from the South East, showing the remaining South Transpet and Quire Presbytery.
Unlike Tewkesbury, the interior of the tower was never vaulted, so it remains as a "lantern" with the ringing platform suspended above the "crossing"! Definitely not for the sufferer of vertigo! It must have been a lovely building in its prime; the remaining bits certainly suggest this!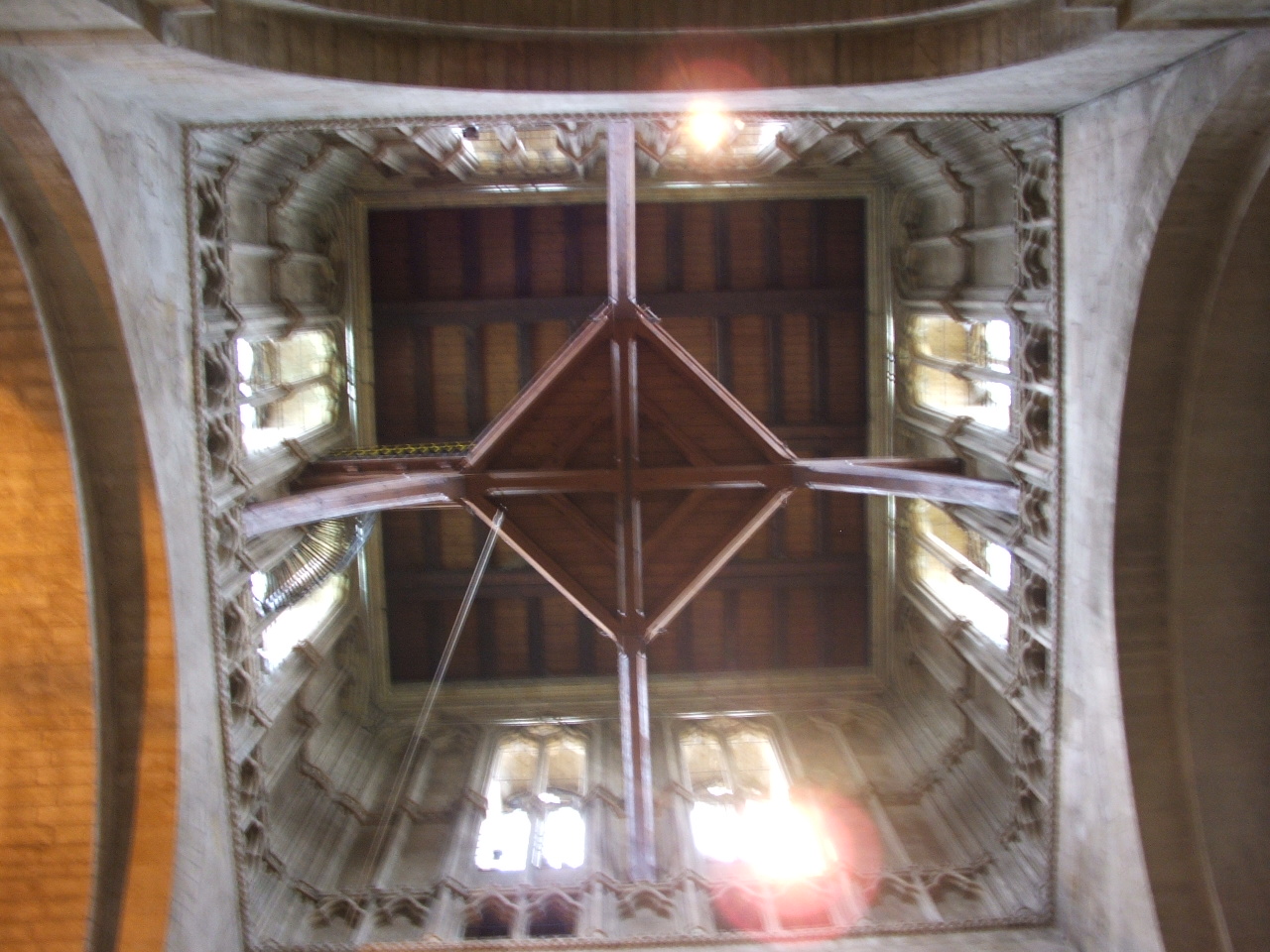 Interior of the Tower "Lantern" - the "Ringing Platform" is the diamond shaped platform in the centre.
The bulk of the Abbey Church may have gone, but the people of Pershore still have their "Parish Church" and take as great care of it as we do in Tewkesbury. Any visit to this area should include a visit to this much loved building as well.
Laus Deo!

Posted by The Gray Monk at August 23, 2005 11:08 AM